For Teachers
Whether you want your own personal experience, or would like to meet up with a ranger, a variety of opportunities are available for educational groups hoping to learn about Muir Woods and the majestic Coast Redwood trees. The goals and principles of these programs confirm Golden Gate's commitment to inclusive and relevant inquiry-based learning linked to school curricula. All programs are free.

Check out these opportunities for both ranger-led and self-guided programs:
The application for these programs is now live! Please visit each program's page to learn more about them and apply. Also, check out these other great opportunities for students and families: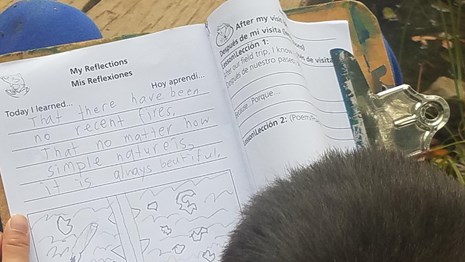 Every Kid Outdoors - 4th grade
Every Kid Outdoors was created so fourth graders and their families could discover our wildlife, resources, and history for free!


Last updated: September 16, 2021