Into the Redwood Forest
Grades 3-4
All teachers new to Into the Redwood Forest must attend the Teacher Workshop TBA
Please see link at bottom of page for Into the Redwood Forest introductory video.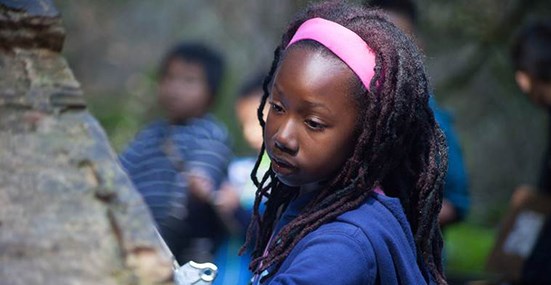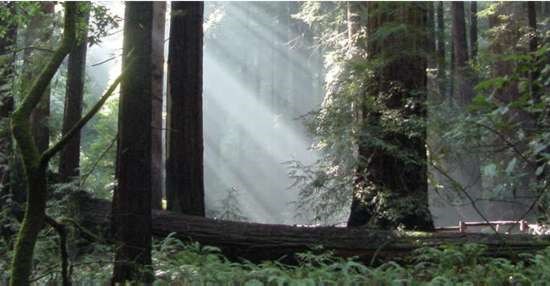 Into the Redwood Forest
immerses your students in the magic of Muir Woods National Monument, one of the last remaining old-growth redwood forests in the Bay Area. Through both individual and small group work, students use plant identification cards and information about the Coast Miwok relationship to the woods to familiarize themselves with the habitats and history of the forest. At the woods, students investigate and pose information questions and questions for deeper meaning as they construct their own understanding of survival and adaptation the redwood forest.

Into the Redwood Forest uses the Understanding by Design framework, and aligns with the Next Generation Science Standards and Common Core Standards.
Please click here for the Into the Redwood Forest Understanding by Design grid.
Program Description

Into the Redwood Forest is framed by the Essential Question – "How do living things thrive in their habitat?"

Into the Redwood Forest is structured in three parts:

Classroom preparation – lessons delivered by the teacher and NPS staff with resources provided by the park
Field session – the forest experience in which students investigate the forest, engage in scientific inquiry, and discuss cultural uses of the land
Classroom Assessment - opportunities for students to demonstrate what they have learned through writing stories or illustrated poems based on evidence gleaned from plant identification cards, information on Coast Miwok land use, and their own forest visit.
Visit our keyboard shortcuts docs for details
Duration:

7 minutes, 49 seconds
A video introduction to the "Into the Redwood Forest" school program in English, Spanish, and Cantonese. Audio Described for visitors with vision disabilities.
Last updated: June 5, 2019