News Release
Montclair Early Music presents Jewels of the Renaissance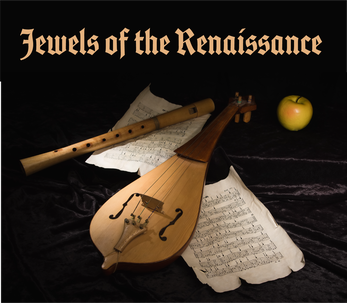 News Release Date:
August 30, 2023
Contact: Jude Pfister, Chief of Cultural Resources, 973-539-2016 x204
Montclair Early Music presents Jewels of the Renaissance
Free Admission
MORRISTOWN, NJ – Morristown National Historical Park (NHP) continues to celebrate its 90th anniversary as the nation's first National Historical Park with programing scheduled for Sunday September 10 at 1:00pm -  
Montclair Early Music presents Jewels of the Renaissance
Montclair Early Music will present a concert at Washington's Headquarters Museum that highlights the free artistic spirit of the Renaissance.
The American Revolution was a break-away movement in which the states declared that they are "Absolved from all Allegiance to the British Crown." In an artistic, rather than political sense, the seeds for this revolutionary spirit were planted several centuries earlier. The European Renaissance, which extended from the 1400s to the 1600s, represented a break-away in artistic creativity from the strict rules of the Middle Ages.
Jewels of the Renaissance
is a presentation of musical pieces from the Renaissance that have endured the test of time. Montclair Early Music's talented musicians will play several styles, including tuneful dances, melodies that seem to bounce off each other, and soulful songs. The group consists of recorder players, guitar players, percussionists, and a cellist. A narrator will provide perspective on the music. In addition to public performances, Montclair Early Music members teach young people how to play the recorder.
*Location: Washington's Headquarters Museum, 30 Washington Place, Morristown, New Jersey. Seating limited, first-come, first-served.
For a complete list of Morristown NHP's 90th Anniversary events, see: 
https://www.nps.gov/morr/planyourvisit/90th-anniversary-calendar-of-events.htm
.
For more information about Morristown National Historical Park, please visit our website at 
https://www.nps.gov/morr/index  
.
-NPS-
Last updated: August 30, 2023