Alerts & Conditions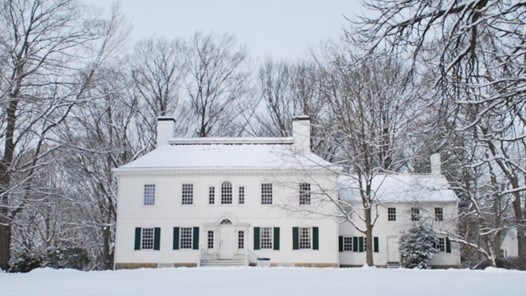 The National Park Service has updated its masking guidance to align with the Centers for Disease Control and Prevention's (CDC) new COVID-19 Community Levels tool, which helps communities decide what prevention steps to take. Effective immediately, masking requirements will vary by park based on local conditions.

In areas the CDC identifies as a high COVID-19 community level, masks are required for everyone in all NPS buildings, regardless of vaccination status. In most low and medium COVID-19 community level areas, masks are optional, but visitors should follow signs and instructions from park staff and volunteers. Visitors and employees are always welcome to wear a mask if it makes them more comfortable.

Additional details are available at www.nps.gov/coronavirus

Check the current community-level of transmission status for Morris County, New Jersey at COVID-19 by County | CDC. It is revised each Thursday.

The National Park Service (NPS) is working with federal, state, and local public health authorities to closely monitor the COVID-19 pandemic and use a phased approach to manage access on a park-by-park basis. Based on guidance from the White House, Centers for Disease Control and Prevention (CDC), and state and local public health authorities, access to the park is as follows:
Open
Park buildings--open Thursday-Sunday from 10 am to 4 pm.
Please check our Operating Hours and Seasons page, for more information and our current hours.
All portions of the Jockey Hollow Tour Road, including the Soldier Huts and New York Brigade Comfort Station.

All 27 miles of hiking trails. Note: If you are planning to hike the Passaic River Trail in the New Jersey Brigade section of the park, the bridge over the river was washed out by Tropical Storm Ida. Plans are underway to reconstruct it within a year.Equestrian trail use (5 trailer spaces at the visitor center parking lot only)

Restroom facilities

Note that the park's public buildings close earlier than the park grounds;
The CDC has offered guidance to help people recreating in parks and open spaces prevent the spread of infectious diseases. We will continue to monitor all park functions to ensure that visitors adhere to CDC guidance for mitigating risks associated with the transmission of COVID-19 and take any additional steps necessary to protect public health.
Loading weather forecast...
Last updated: April 12, 2023