Eating & Sleeping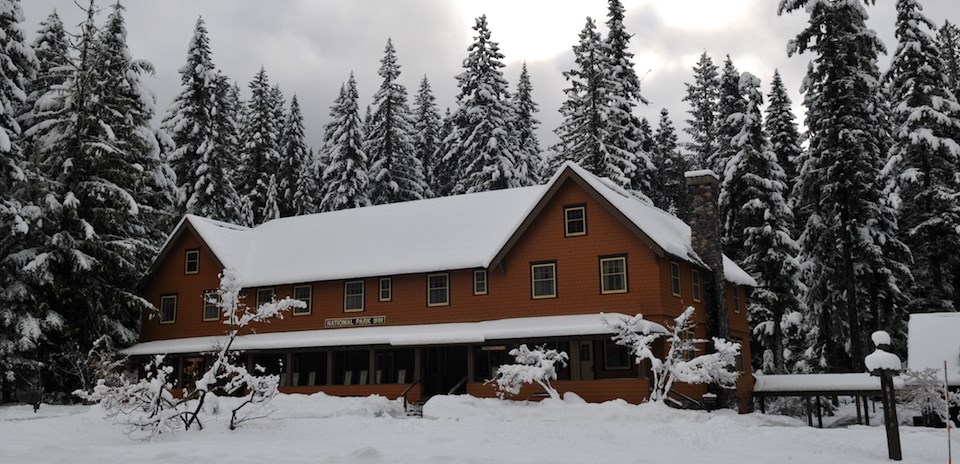 Rainier Guest Services operates two restaurants, three snack bars, and a small general store within the park. Opening hours for these facilities are posted on the Operating Hours and Seasons page.
There are several picnic areas located throughout the park, including Paradise, Sunrise, Cougar Rock, Ohanapecosh, and more.
The National Park Inn, in Longmire, and the Paradise Inn, in Paradise, are the only two hotels located within Mount Rainier National Park. A variety of other lodging is available in the local communities surrounding the park.
Mount Rainier National Park has three major drive-in campgrounds: Cougar Rock Campground, located in the southwest corner of the park between Longmire and Paradise; Ohanapecosh Campground, in the southeast corner of the park; and White River Campground, in the northeast corner of the park on the way to Sunrise. There are also numerous backcountry camping sites throughout the park accessible by foot. To reserve a backcountry campsite, you will need a wilderness permit. Wilderness permits are not required for the drive-in campgrounds.
Last updated: July 13, 2023