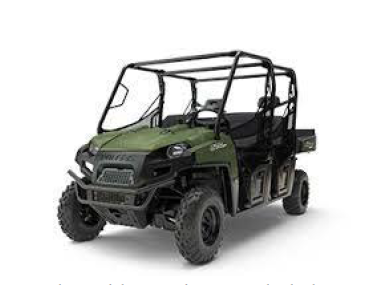 News Release Date:
April 7, 2017
Contact: Park Dispatch, 360-569-6600
The National Park Service is seeking information from the public concerning the theft of a 2011 Polaris Ranger UTV, similar to the one show above. The theft occurred sometime in the early morning hours of Saturday, April 1, 2017, from Mount Rainier National Park.
The stolen UTV is green in color, seats six, and as a 900cc engine. It has a black roof.
Also taken was a variety of computer/communications equipment, including a router, power supply, network devices, and satellite equipment.
Questions or information concerning this incident can be directed to the Mount Rainier National Park Dispatch Center at 360-569-6600.
Any information would be greatly appreciated.