News Release
Drowning Victim Recovered from Lake at Mount Rainier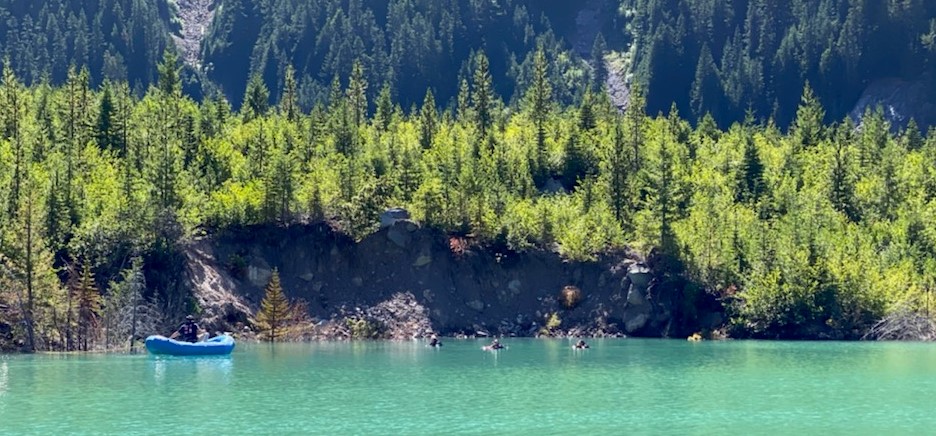 News Release Date:
August 18, 2020
Contact: Patti Wold, 360-569-6563
On Monday August 17, the Pierce County Sheriff's Dive Team (PCSDT) recovered a 23-year-old male from an unnamed lake below Emmons Glacier near White River Campground in Mount Rainier National Park. Using sonar and divers to execute a search, PCSDT located the victim on their second day of searching.
On Saturday, August 15th, Specialist Antonio Scott of Joint Base Lewis-McChord, was swimming in the lake with friends. While crossing the lake he began to struggle, and despite attempts to assist him, he remained underwater and did not resurface.
Following the incident, a member of Specialist Scott's party notified a ranger at the White River Campground, who responded to the location. A hasty team was deployed to begin search efforts. PCSDT and Mountain Rescue Association members assisted in the park's search on Sunday and at approximately noon on Monday, August 17, Specialist Scott was located. 
"We send our deepest condolences to Specialist Scott's family, friends, and military colleagues" stated Tracy Swartout, Deputy Superintendent of Mount Rainier National Park. "We also appreciate the many searchers who contributed to locating him."
Pierce County Sheriff's Dive Team, Mountain Rescue Association members representing Central Washington, Tacoma, Olympic, and Seattle mountain rescue organizations, Northwest Helicopters, and Mount Rainier National Park rangers participated in the search.  
NPS
Last updated: August 18, 2020