Bainbridge Island Japanese American Exclusion Memorial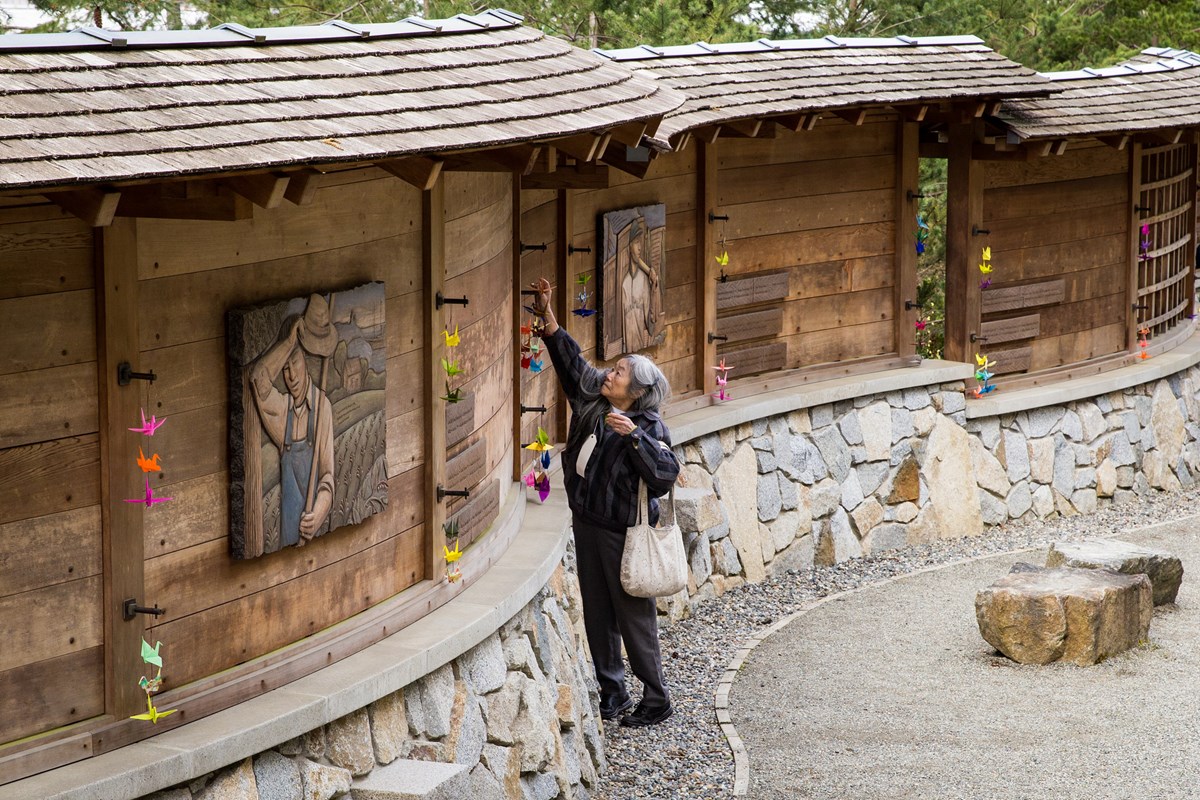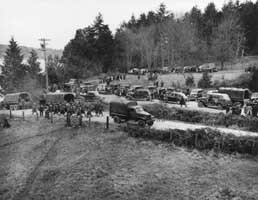 Let it Not Happen Again

After the attack on Pearl Harbor by Japanese forces on December 7, 1941, President Roosevelt signed Executive Order 9066. This order gave authority to the War Department to create zones from which Japanese Americans could be excluded. The first exclusion area designated was Bainbridge Island. On March 30, 1942, the Japanese Americans living on Bainbridge Island were gathered at the Eagledale Ferry Dock and sent to the concentration camp in
Manzanar, California
before being transferred to Minidoka.
Once World War II ended, about half of the Bainbridge Island Japanese Americans returned to the island to resume their lives, raise families, and pick up where they left off. But burning in their collective conscience was the Japanese phrase
Nidoto Nai Yoni
, which translates to "Let It Not Happen Again," and they vowed to honor and recognize the members of their community who spent part of their lives in American concentration camps because of their ancestry.
Getting to the Memorial
Upcoming Events
This site is managed by the Bainbridge Island Japanese American Community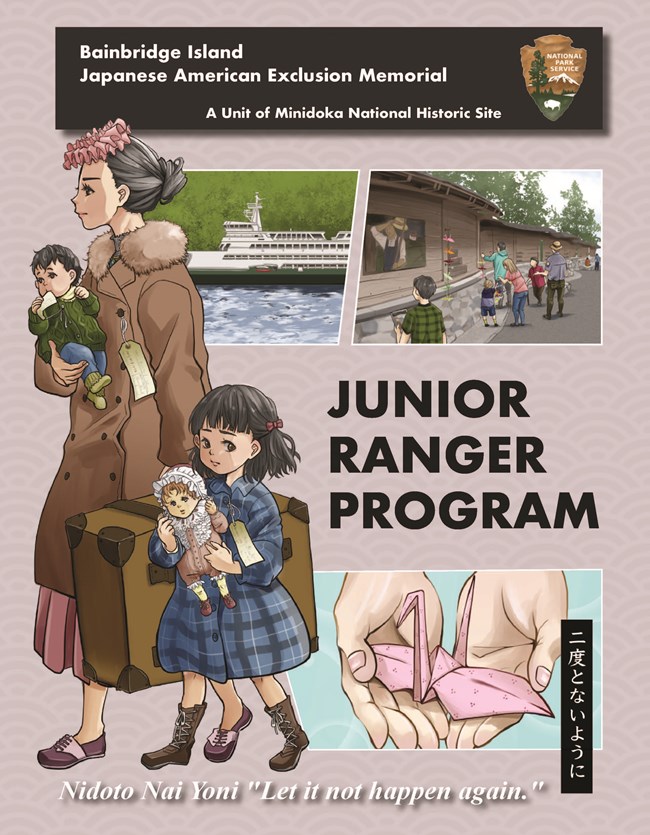 Bainbridge Island Japanese American Exclusion Memorial Junior Ranger Program
Download the new
Bainbridge Island Junior Ranger Booklet
on our Junior Ranger page
to learn more about the Japanese American community of Bainbridge Island, Washington, and how this history inspires their mission:
Nidoto Nai Yoni
- Let It Not Happen Again.
At the Bainbridge Island Historical Museum children and adults alike will enjoy this delightful local museum located in a 1908 Bainbridge Island schoolhouse. Whether you have come to see the Japanese American internment exhibit and the accompanying Ansel Adams photos of Manzanar, or to learn about the Port Blakely lumber mill, the Native American families that used the island as their seasonal hunting and fishing grounds, the explorers who charted Puget Sound and anchored right off the island, the early families who homesteaded the island, or the Croatian fisherman who settled in Eagle Harbor in the 1880s, you won't want to miss this museum.
Last updated: April 21, 2021