Be A Junior Ranger
Junior rangers learn about nature and history, have fun exploring the parks, and share what they learn with friends and family. Junior rangers know that national parks are special places that need to be protected so they will be just as special in the future.
Become a Junior Ranger During Your Visit
Earn your badge or patch by completing activities in a Junior Ranger booklet. Free booklets for Minidoka National Historic Site and Bainbridge Island Japanese American Exclusion Memorial are available in person at the Minidoka Visitor Center during regular operating hours. Complete activities in the book, then show your booklet to a ranger. The ranger will sign your certificate, give you a badge or patch, and swear you in as an official junior ranger!

If you don't have time to complete the activities during your visit, follow the instructions on the back cover to mail in your booklet.
Become a Junior Ranger from Home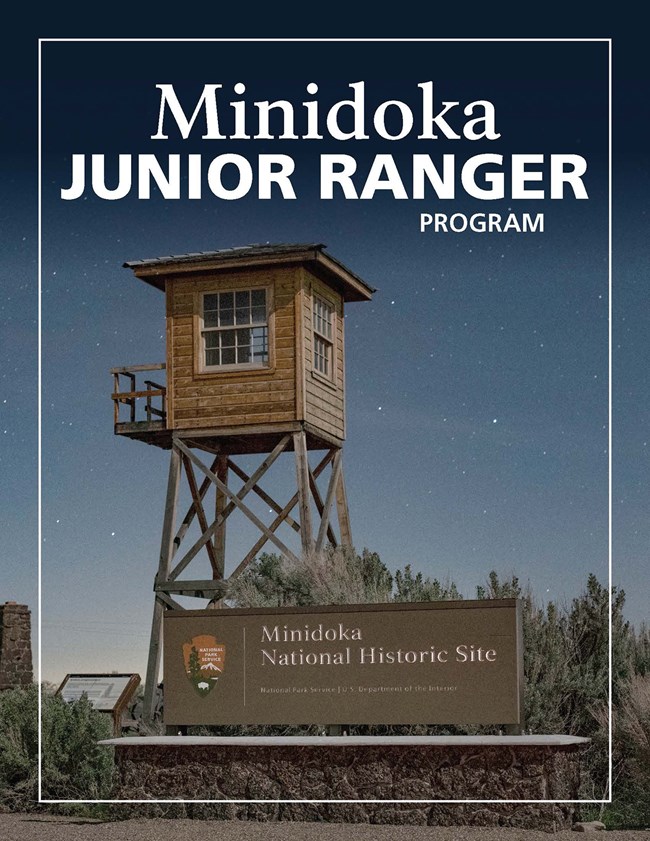 Turn in your booklet in person to earn a junior ranger badge. Mail in your finished booklet to earn a junior ranger patch. (Please note that Minidoka badges cannot be sent by mail.)

Send completed booklets to:

Minidoka National Historic Site
1428 Hunt Road
Jerome, ID 83338

Or: email a scanned or digital version to: miin_information@nps.gov

(Be sure to include the address that you'd like your patch mailed to!)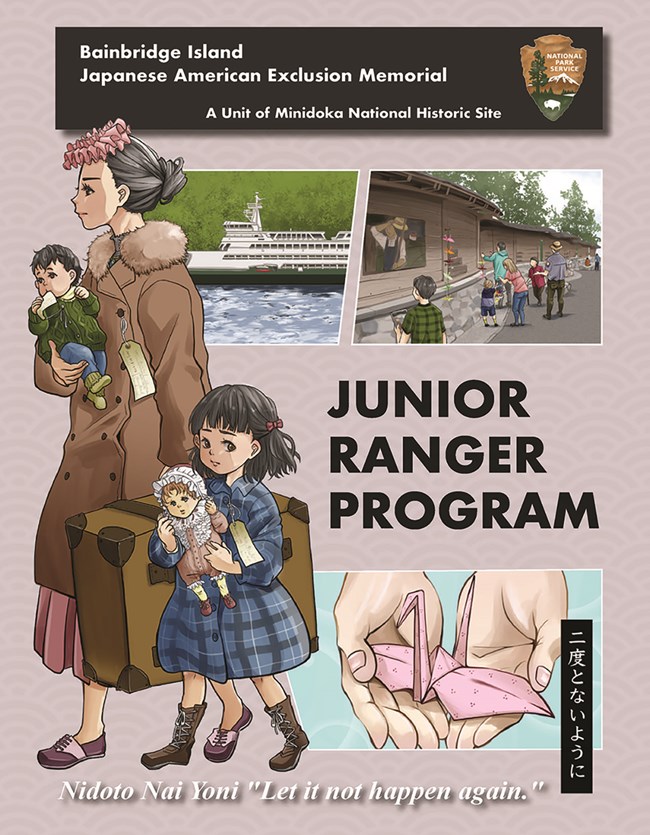 Learn more about the Japanese American community of Bainbridge Island, Washington, and how this history inspires their mission: Nidoto Nai Yoni - Let It Not Happen Again. Learn more about Bainbridge Island Japanese American Exclusion Memorial here.

To receive your Bainbridge Island Junior Ranger badge by mail, please send your completed booklet to:

Klondike Gold Rush National Historical Park
319 Second Ave S.
Seattle, WA 98104

Or: email a scanned or digital version to: klse_ranger_activities@nps.gov

(Be sure to include the address that you'd like your badge mailed to!)
Last updated: July 15, 2022