Be A Junior Ranger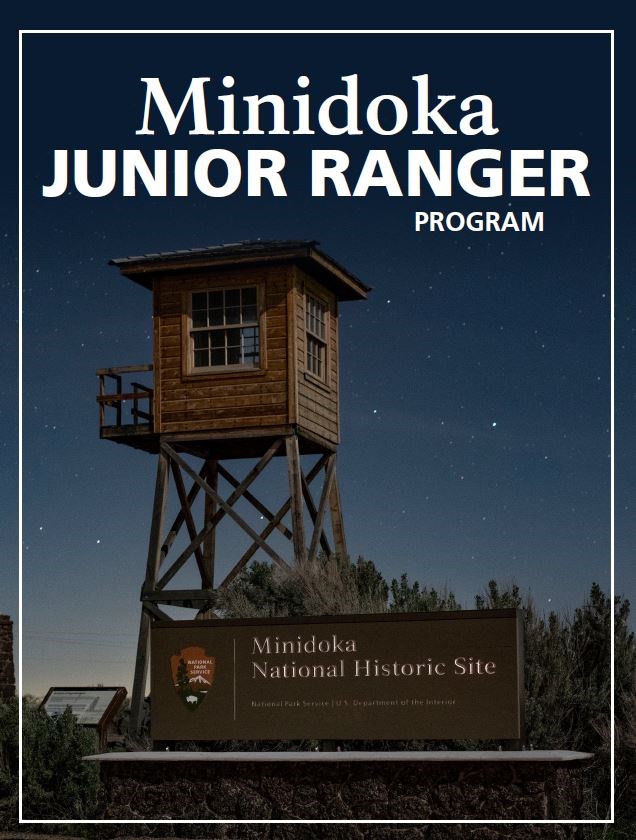 What is a Junior Ranger?
Junior Rangers are important people. They learn about nature and history, have fun exploring the parks, and tell their friends, families, and schoolmates about their adventures. They help park rangers protect plants, animals, rocks, and historic sites. Junior Rangers continue to protect the environment when at home and at school. Junior Rangers know that national parks are special places that need to be protected so they will be just as special in the future. Do you want to be a Junior Ranger?
How to become a Junior Ranger?
Kids of all ages can earn a Junior Ranger badge from Minidoka National Historic Site. You may earn a Junior Ranger badge by visiting Minidoka NHS and completing a set number of activities related to the site. After completing the Activity Booklet, you will receive a certificate, get sworn in as a Junior Ranger, and get to wear a badge, just like Park Rangers wear.

Want to participate in the Junior Ranger program but can't get to the park site? Download your own copy of the Junior Ranger Booklet. Completed Junior Ranger booklets can be emailed or mailed to us. We'll review it and send you your certificate and Minidoka NHS Jr. Ranger Patch.

*Please be aware that due to Coronavirus there will be a delay in mailing your Jr. Ranger items.*
Where can you get a Junior Ranger Booklet?
The Junior Ranger Booklet is available at the visitor center. When you arrive in the park, stop by the visitor center to get your free booklet. Complete the number of activities for your age group in the booklet. When you finish, take your booklet to the Ranger at the desk and he/she will look through it with you. After you talk about your work, you'll say the Junior Ranger Pledge and receive your official Minidoka National Historic Site badge and Junior Ranger Certificate. The booklet is yours to keep and you can finish the rest of the activities.

Unable to visit the site? Just download the new
Minidoka Jr. Ranger Booklet
(1.8 MB), complete the required activities, and email the booklet back to us at: Miin_Information@nps.gov
We'll look at your work and mail your certificate and patch to you.
People of all ages are encouraged to participate in the free Junior Ranger Program.
Last updated: January 16, 2021