News Release
Maggie L. Walker's 155th Birthday Celebration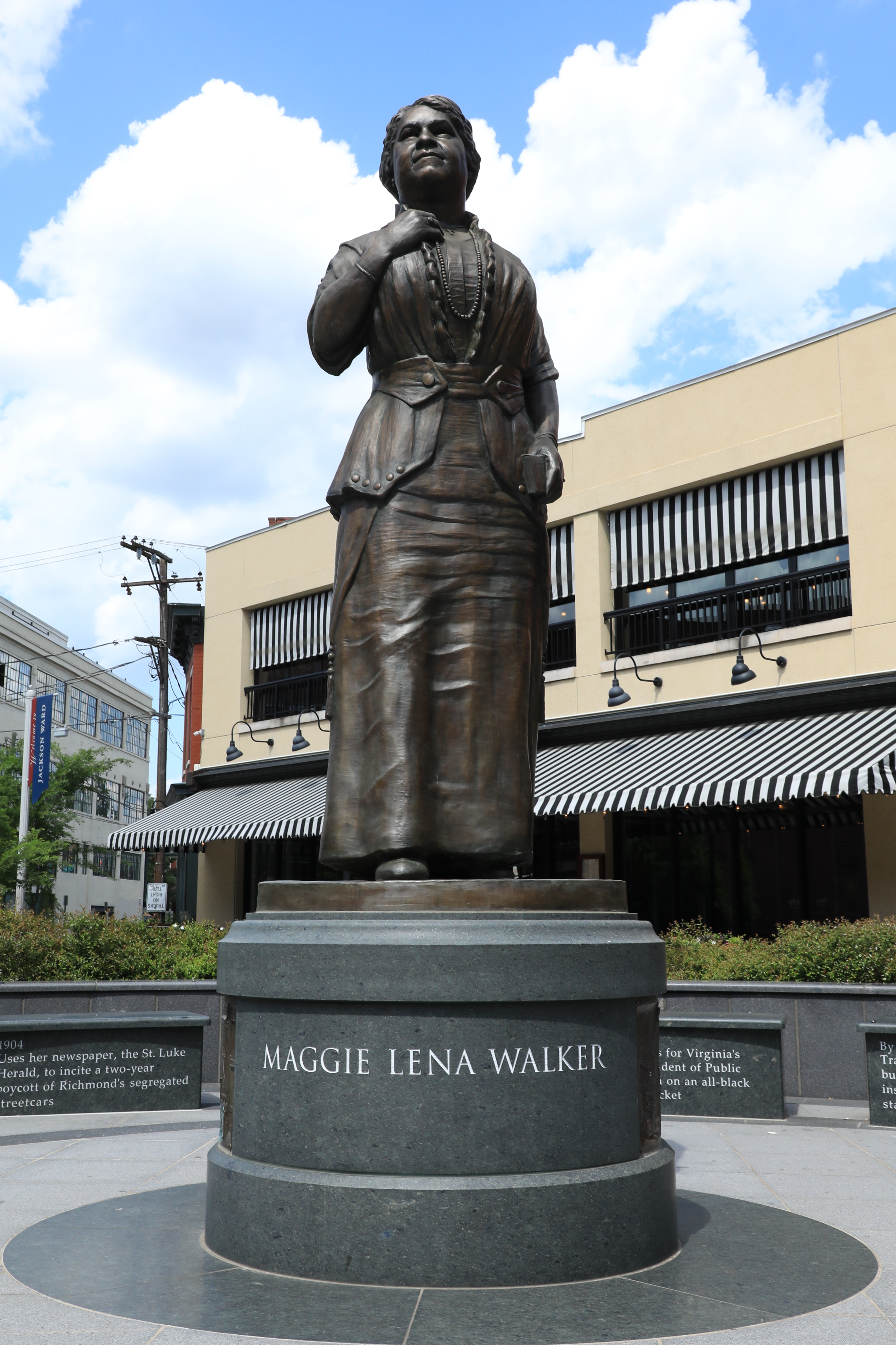 News Release Date:
July 10, 2019
RICHMOND, Va. –
On Saturday, July 13, Maggie L. Walker National Historic Site and the City of Richmond invite the public to celebrate the life and legacy of Maggie L. Walker and the Jackson Ward community in which she lived with a community engagement fair, open-house tours, special program at the statue, children's activities, and refreshments. This special event, which is free and open to the public, also includes a shuttle service via trolley from 11 am to 2 pm between the Maggie L. Walker statue and Maggie L. Walker National Historic Site to allow visitors to easily enjoy the variety of activities available at both sites.
The festivities begin at 10 am at the Maggie L. Walker statue, located at the corner of W. Broad St. and N. Adams St. downtown, with speakers paying tribute to Mrs. Walker's life and legacy. Family-friendly activities, music, and refreshments will be available on-site until 2 pm. 

At the Maggie L. Walker National Historic Site, located at 600 N. 2nd St., visitors can enjoy a Common Good Fair from 11 am to 2 pm, which features children's activities and community engagement groups highlighting ways individuals can take action and make a difference in their community.   A recognition ceremony honoring the Maggie L. Walker Summer Youth Leadership Institute Class of 2019 will be held at 11:30 a.m., followed by light refreshments and music. Open-house tours of the Maggie Walker home will be available from 11 am to 2 pm. 
The first African American woman to charter a bank and serve as its president, Mrs. Walker dedicated herself to a life of civic engagement, challenging racial discrimination and gender bias. Her story of leadership and self-determination continues to resonate with and inspire people around the world.
For more information about the event, please call the visitor center at (804) 771-2017 x 0, visit www.nps.gov/mawa or find us on Facebook at www.facebook.com/MaggieL.WalkerNHS 
Last updated: July 10, 2019