People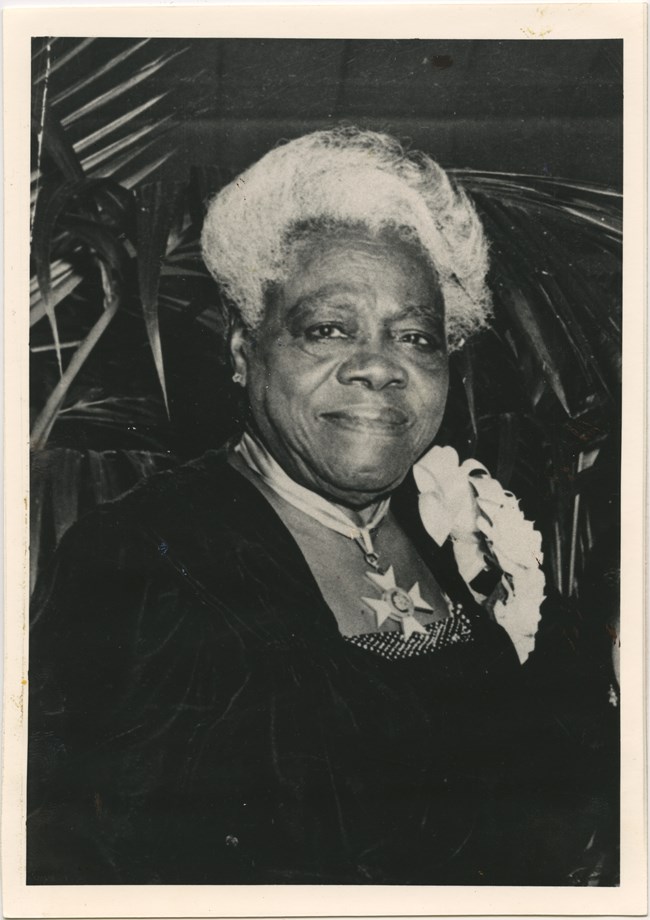 Mary McLeod Bethune
Mary McLeod Bethune used the power of education, political activism, and civil service to achieve racial and gender equality throughout the United States and the world. The first person in her family born free and the first person in her family afforded a formal education, Bethune emerged from abject poverty and oppression of the Reconstruction South to achieve greatness.
Read More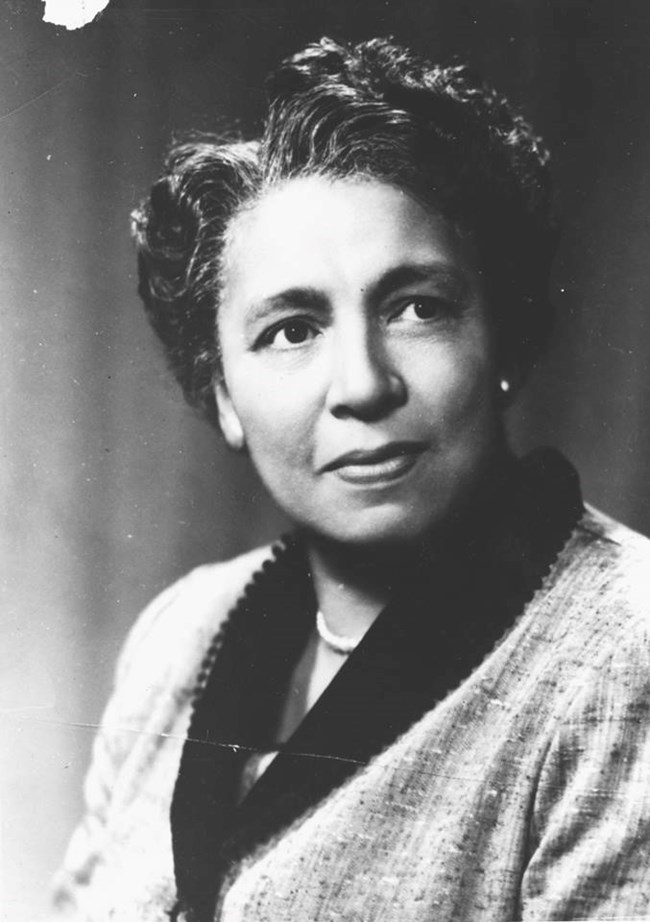 Dr. Dorothy Boulding Ferebee
In 1949 when Mary McLeod Bethune resigned from the presidency of the NCNW, she had selected Dr. Dorothy Boulding Ferebee, her personal physician and NCNW's national treasurer, to be her successor. Not surprisingly, Ferebee put increased emphasis on healthcare education.
Read More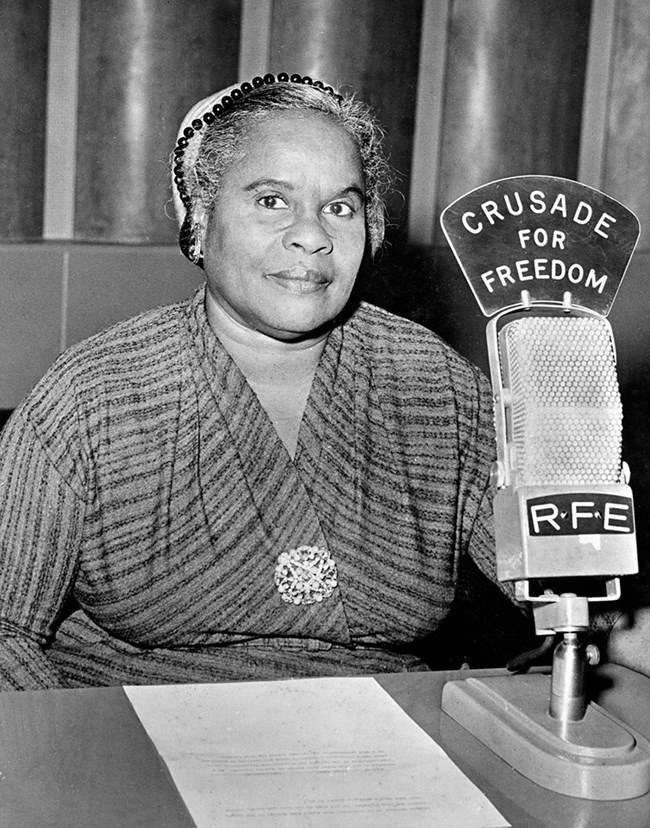 Vivian Carter Mason
In November 1953, the NCNW elected Vivian Carter Mason as president. A graduate of the University of Chicago, Mason had been the first black female administrator in New York City's Department of Welfare.
Read More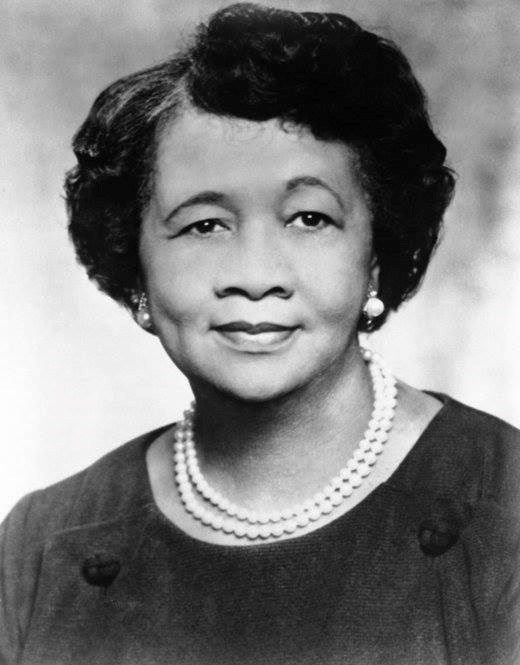 Dorothy Irene Height
In 1957, Dorothy Irene Height, who had served for 20 years in various appointed positions with NCNW, became its fourth president. Height had the arduous task of leading NCNW during the early 1960s, a turbulent period of increased racial violence in the South as the Civil Rights Movement expanded.
Read More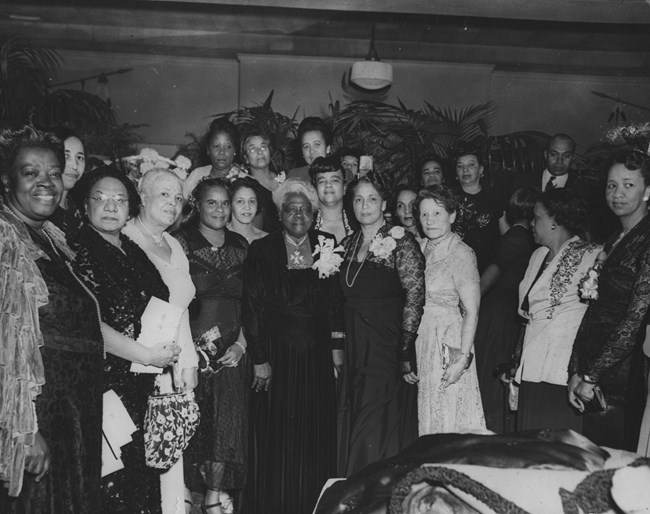 Women of the House
Since its founding in 1935, the National Council of Negro Women, Inc. (NCNW) has continued to serve as a beacon in the lives of African American women, their families, and communities throughout not only America, but the world. The same could also be said about the NCNW's first national headquarters, known as "Council House". From 1943 to 1966, many women came through its large, mahogany wood doors, to work tirelessly to institute change in American society. Some women, like Mrs. Bethune and her successors, were well-known, while others were not. Learn more about these amazing, barrier-breaking women below.
Jeanetta Welch Brown

Arabella Denniston

Sue Bailey Thurman

Dorothy Porter Wesley

Charlotte Hawkins Brown

Nannie Helen Burroughs

Mary Church Terrell

Sadie T.M. Alexander

Dovey Johnson Roundtree

Daisy Lampkin

Edith Sampson

First Lady Eleanor Roosevelt

Helen Gahagan Douglass

Madame Vijaya Lakshmi Pandit

Julia West Hamilton

Marjorie Stewart Joyner

Arenia C. Mallory

Mame Mason Higgins

Venice T. Spraggs

Ella Moten

Eunice Hunton Carter

Ruth Caston Mueller

Lois Mailou Jones
Last updated: February 25, 2021