Vivian Carter Mason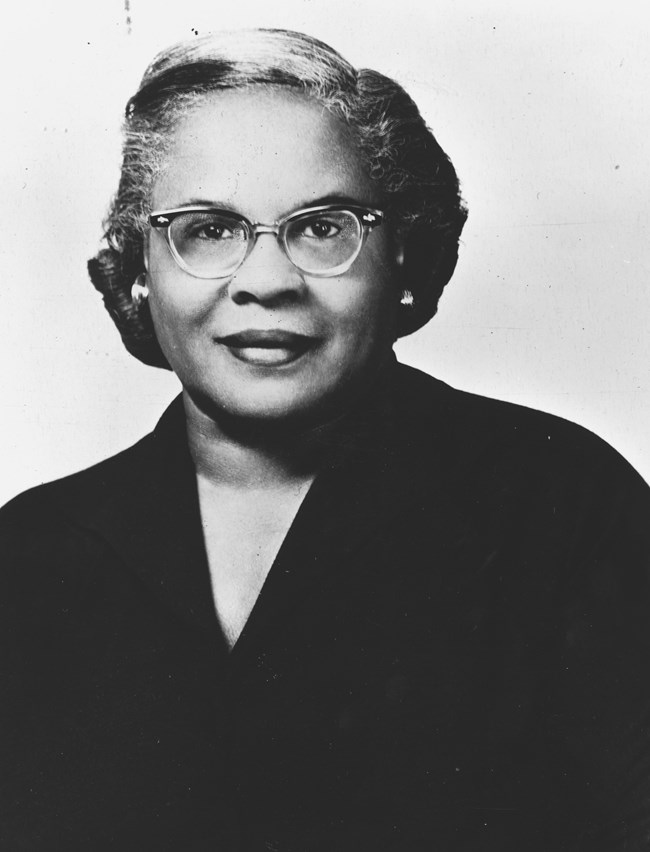 (February 10, 1900 - May 10, 1982)
Vivian Carter Mason was born in Wilkes-Barre, Pennsylvania on February 10, 1900. The daughter of a Methodist minister and a music teacher, she grew up with strong morals and a belief in the importance of education. After becoming a member of Alpha Kappa Alpha Sorority, Inc. and graduating from the University of Chicago in 1925, she worked as a social worker, eventually becoming the first African American female administrator in New York City's Department of Welfare.
As she made a name for herself in the social work community, she also became affiliated with organizations that allowed her to battle racism and sexism such as the NAACP, the National Association of Colored Women, and the National Council of Negro Women, Inc. (NCNW). By the 1940s, Mason had become president of the Norfolk, Virginia chapter of the NCNW, and she eventually became professionally and personally acquainted with its founder and president Mary McLeod Bethune. When Mrs. Bethune retired from the presidency and Dr. Dorothy Boulding Ferebee was elected the organization's second president, Mason was elected vice-president of the national organization.
By November 1953, when the NCNW elected Mason as its third national president, she had become one of the most pedigreed and competent women living in the United States. Her administrative skills were beneficial in helping to better organize NCNW's headquarters in Washington, D.C. and connect local chapters to the national office. She also led the organization to amend its constitution to include additional membership categories and incorporated specific items aimed at curtailing the free-wheeling activities of some local councils not sanctioned by the national office, which ended some questionable activities by some local councils and individuals who were acquiring property, soliciting funds, and engaging in partisan political activities not sanctioned by the national office. Most importantly, as president, she emphasized interracial coalition building and support for grassroots efforts to bring about racial justice. Since her presidency overlapped with some of the major events of the Civil Rights Movement, the movement became one of her top focuses. When the decision of
Brown v. Board of Education
landed in 1954, determining separate was
not
equal in access to education in public schools, high ranking members of the NCNW and its affiliate organizations solidified their commitment to school desegregation. With these events unfolding across the country, she attempted to move the women of the NCNW to support a more grassroots approach to civil rights, instead of the 'polite' protocols they had been taking up to that point. It had been hard to convince the members to "get their hands dirty", but Mason carried on.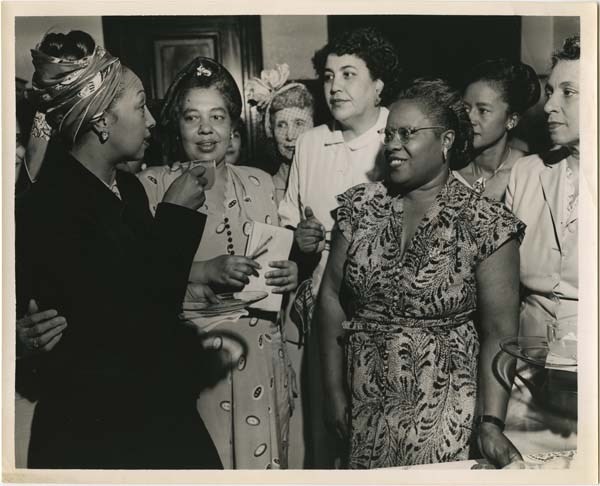 Mason also worked to get national recognition for the NCNW by suggesting in a letter to President Dwight D. Eisenhower that he sponsor a conference for all of the country's women's organizations, with the purpose for them to have a better understanding of the government's perspective on the problems of race relations throughout the country. Unfortunately, President Eisenhower refused her suggestion, and instead suggested that it would be more effective if the women's organizations sponsored their own conferences. In 1956 when she presided over the organization's twenty-first annual convention, one of the highlights was the organization's first interracial conference of women which explored how women of all colors and persuasions could work to surmount barriers to human and civil rights. Under her leadership, NCNW members continued to participate in numerous meetings and conferences held by such groups as the U.N. Commission on the Status of Women, the American Association for the United Nations, the International Council of Women of the World, and the National Advisory Committee on Health.
Mason served as president when the NCNW marked its 20
th
anniversary in 1955. At a celebration on February 26
th
, Mary McLeod Bethune praised Mason and the council members by saying, "I am very grateful to you, my daughters. I have been the dreamer. But, oh, how wonderfully you have interpreted my dreams. You are the interpreters." Three months later on May 18
th
, Mrs. Bethune died of a heart attack at her Daytona Beach home at the age of 79. Mason took on the daunting task of leading the organization amid their grief over the loss of their beloved founder. She continued Mrs. Bethune's and the organization's work by helping African American women break down barriers that often isolated them from mainstream America. Through perseverance, Mason and the NCNW helped make it acceptable for African American women to be a part of national and international affairs.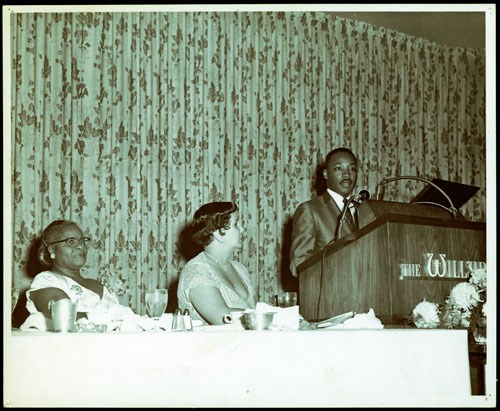 Like her predecessors, Mason remained involved with the organization after her tenure as president ended. She also continued to make change in her local community in Norfolk. In 1971, she was appointed to the Norfolk School Board and later became involved with the National Urban League.
After a long and fulfilling life, Vivian Carter Mason died on May 10, 1982 in her beloved community of Norfolk, Virginia. While she may not be a household name like some of her contemporaries, her role in American history is equally important by way of her engineered strategies of working as an individual or in a group, as she did with NCNW, to help dismantle the forces that worked to subordinate, define, and treat African Americans as second-class citizens.
written by Veronica La Du
Last updated: June 2, 2023