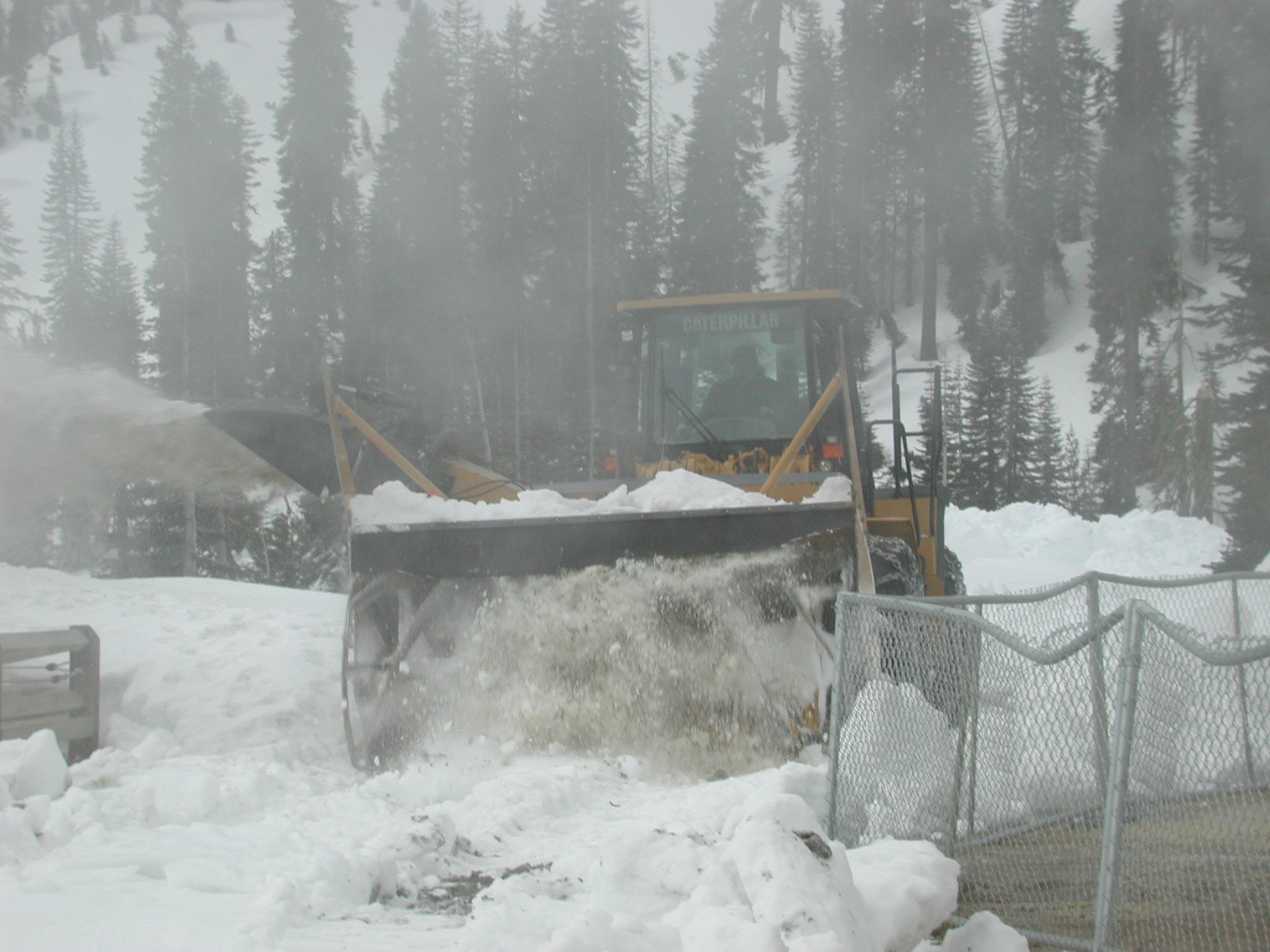 News Release Date:
April 16, 2009
Contact: Darlene M. Koontz, (530) 595-4444, ext. 5101
Lassen Volcanic National Park has opened the main park road from the Manzanita Lake Entrance 10 miles to the Devastated Area as of April 13. The Devastated Area provides opportunities for visitors to hike, cross country ski, and play in the snow. "Spring is an excellent time for visitors to experience the quiet snow-covered landscape." said Superintendent Darlene Koontz.
The 30 miles of park roadway from Highway 44 in the North to Highway 36 in the South typically opens fully to the public by mid-June depending on weather conditions. With the Devastated Area open the park's road crew is now clearing the road on the south side of the park. April still could bring significant snowfall. The road may be closed for short time periods during lingering spring snowstorms.
The park's road crew staff works to clear the road under sometimes highly hazardous circumstances. Large amounts of snow are cleared from avalanche prone areas. Snow clearing is often performed in steep terrain where the road may not be apparent. Enhanced global positioning system technology is used to locate the road under the snow.
Snow depth at the Lake Helen Snow Survey site for the month of March is 146.8 inches with water content of 66.5 inches, density of 45% which is 84.2% of normal.
Visitors should still be prepared for possible winter conditions as mountain weather can change quickly. It is best to dress in layers so you may adjust for changing weather and bring vehicle chains, blankets, food, water, sunscreen, and sunglasses. Snow players, snowboarders and cross country skiers should stay clear of snowplows working in these areas (both up slope and down slope), as equipment operators may be unable to see or hear them.
For more information regarding road conditions call Kohm Yah-mah-nee Visitor Center at (530) 595-4480, Daily, from 9:00 a.m. to 5:00 p.m.