Recreate Responsibly
Welcome to Lake Roosevelt! Whether it be boating, fishing, or camping, recreation season brings an abundance of activities for all ages. Please recreate responsibly for your own safety and enjoyment and for those recreating around you.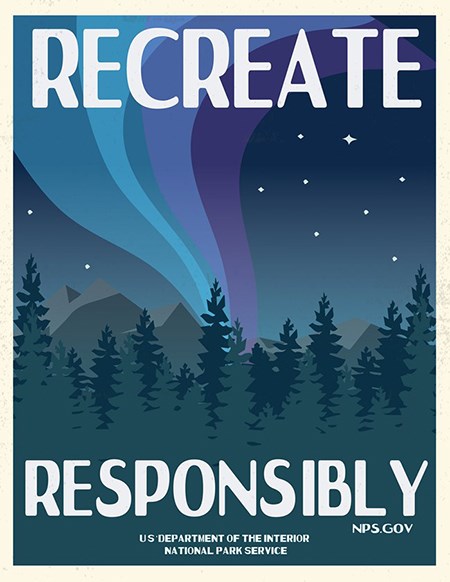 Plan Ahead and Prepare: Know the regulations in advance and prepare for potential hazards.
Travel and Camp on Durable Surfaces: stay on designated trails, campsites, beaches, and roads. Set campsites up where ground is compacted; let plants grow.
Dispose of Waste Properly: Pack it in, pack it out. Take your trash home with you to dispose of if bins are already full. Utilize toilet facilities when possible and bring Coast Guard approved devices for human waste when boat camping.
Leave What You Find: Leave all natural, cultural, and historic resources where you find them. Take photos to capture the memory instead.
Minimize Campfire Impacts: Keep fires small, using only dead and down wood. Drown your campfire, mix the ashes/embers with soil, and add even more water till everything is cool to the touch. Do not build rock rings or dig fire pits.
Respect Wildlife: Keep wildlife wild. Observe from a distance, never feed wildlife, properly secure food and trash, and keep pets on a leash at all times to protect all animals involved.
Be Considerate of Other Visitors: Be respectful of others; avoid loud noises and let nature's sound prevail.
How to Recreate Responsibly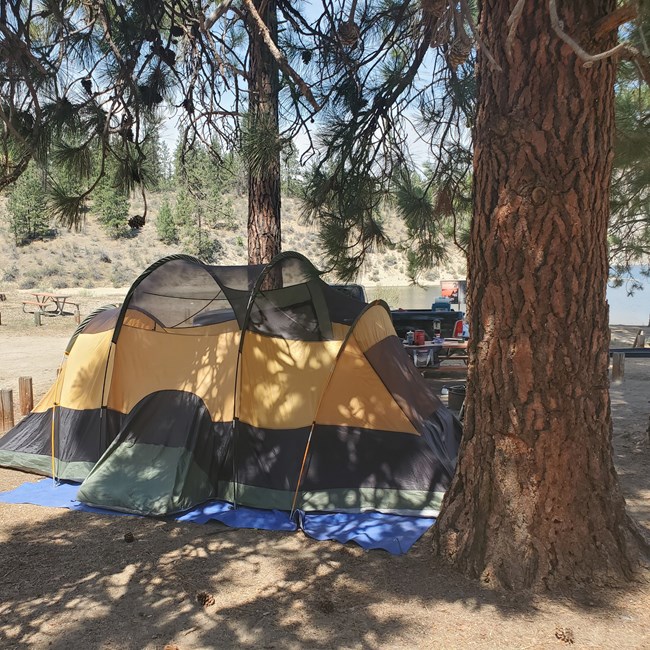 Camping
Reservations are required at campgrounds and can be made at Recreation.gov or by calling 877-444-6777. Make reservations in advance to avoid issues with spotty cell service throughout the park. Standard sites and group sites are available up to xis months in advance.
Be courteous to other campers: stay on designated paths outside of other camper's sites, keep noise and music low, and observe quiet hours from 10 pm to 6 am every night (this includes generators!).
During the busy season, there will be running water and toilets available. During the off season, no running water is available (bring water with you), and facilities are limited to vault toilets.
Boat-in and shoreline camping is first come first serve but follows the same regulations as car camping.
Double check press releases and alerts to ensure we are not in a burn ban. Signs will be posted in campgrounds if fires are not allowed. Fireworks are never allowed at Lake Roosevelt National Recreation Area. Properly put out your fire and drown with water till it is cold to the touch.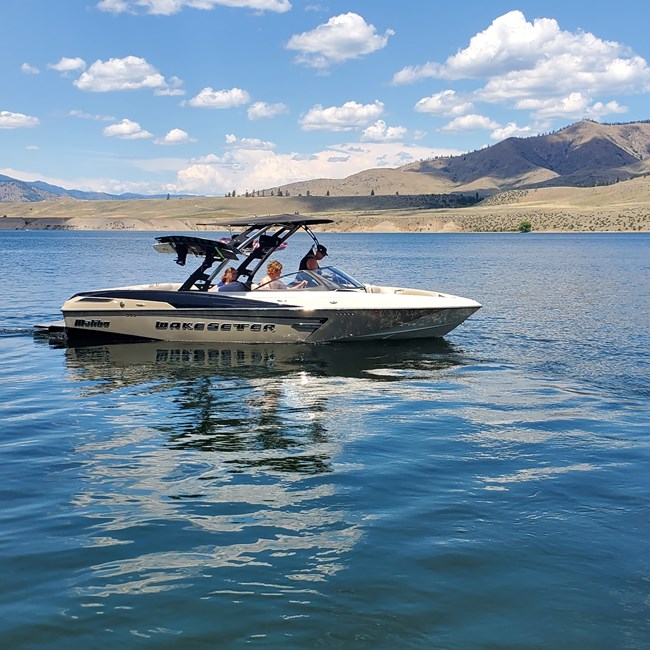 Boating
Weekly boat launch permits are required and can be paid in advance at Pay.gov or in person at the boat launch. Fill out a blue receipt at the boat launch with your transaction number and place on the dashboard of your tow vehicle.
Annual boat launch permits can be purchased at Pay.gov or in person at five locations along the lake.
Help us stop the spread of aquatic invasive species. All boaters are required to fill out a pink mussel-free self-certification form at the boat launch. Place this on the dashboard of your tow vehicle and always check your vessels before and after launching.
Make sure boats are loaded before launching; launch and courtesy docks have a 30-minute maximum.
Check life jackets in advance before you get onto the water. Make sure they are in good shape and fit properly. Most importantly, wear them while out on the water!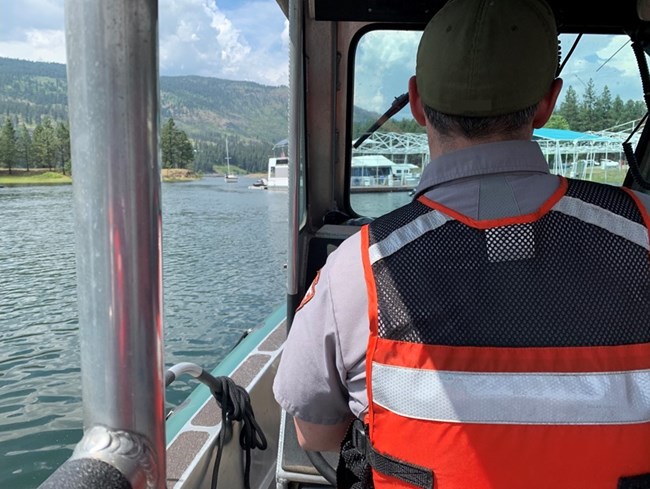 Water Safety
Wear a US Coast Guard-approved life vest that is in good condition and fits you properly.
Don't just bring your life jacket—wear it! A personal floatation device could save your life, so wear a life jacket whether on a motorboat, kayak, paddle board, or swimming.
The sun may be warm, but the water may be cold. Look out for the signs of cold-water shock and hypothermia while in the water.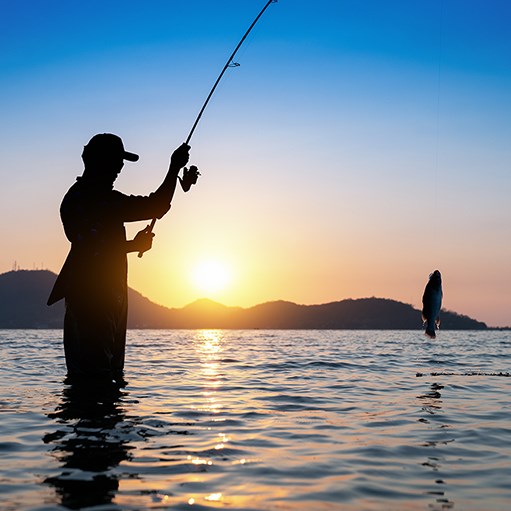 Fishing
Acquire a valid fishing license and familiarize yourself with Washington State fishing regulations for the various fish species found in the lake.
Fishing from waters adjacent to or from the reservation shoreline may require an additional license. Contact the Confederated Tribes of the Colville Reservation at 509-634-2110 or the Spokane Tribe of Indians at 509-625-3511.
Disposing of fish remains on land or in waters within 200 feet of boat docks, swimming beaches, or developed areas is prohibited, unless there is an established fish cleaning station attached to a park managed dock. Clean fish according to Washington Department of Fish and Wildlife (WDFW) recommendations and dispose of remains in deep water or clean your fish at home. Remains attract wildlife and lead to negative human/animal interactions.
Per WDFW, during sturgeon season, bring the whole sturgeon to shore prior to cleaning to allow for compliance checks first.
Emergencies and Non-emergencies
If there is an emergency, dial 911.
For non-emergencies, call Lincoln County Sheriff's office at 509-725-3501 for the southern portion of the lake or call Steven's County Sheriff's office at 509-684-5296 for the northern portion of the lake.
Last updated: August 23, 2023