Fishing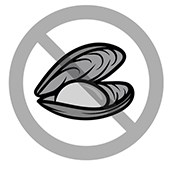 Help Us Prevent Aquatic Invasive Species
Help us prevent the introduction of aquatic invasive species by completing the mussel-free self-certification form on our Aquatic Invasive Species page before you launch. If your boat has been in waters with confirmed or suspected AIS (such as Lake Mead, Mohave, or Powell) within the last 30 days please call the Washington Department of Fish and Wildlife AIS Hotline at 1-888-WDFD-AIS.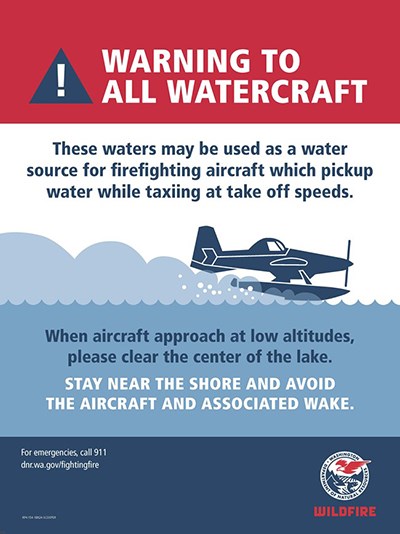 Be Safe on the Lake!
Learn to Swim
Wear a Life Jacket
Learn to Float
Reach, Throw, Row…Don't Go
Look Before You Leap
Don't Overload Your Boat
Stay with Your Boat
Learn the Boating Rules of the Road
Alcohol, Drugs, and Boating Don't Mix
Keep our Waterways Clean. Don't Pollute.
Rules courtesy of California Department of Boating and Waterways.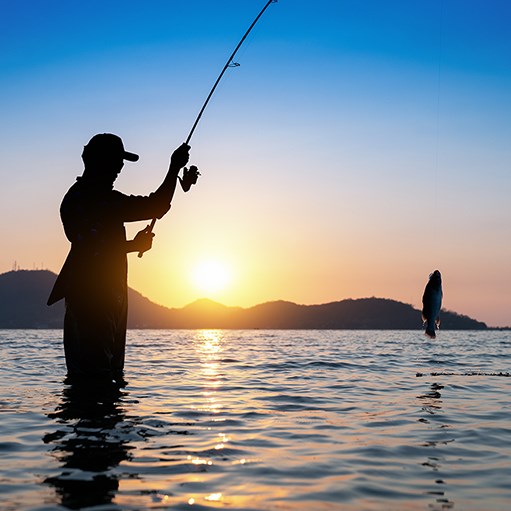 Fishing License Requirements
Washington State fishing regulations and licensing requirements apply when fishing on Lake Roosevelt National Recreation Area. Anyone age 15 and older must have a personal use, recreational license valid for freshwater in their possession while fishing.
Anyone fishing from waters adjacent to or from the reservation shoreline should contact the tribes to determine whether an additional license is required.

The Confederated Tribes of the Colville Reservation can be reached at (509) 634-2110.

The Spokane Tribe of Indians can be reached at (509) 625-3511.
Fishing Charters
Explore authorized fishing charter services at Lake Roosevelt.
---
Please do not put fish remains back into the lake.
They take a long time to decompose, resulting in a littered and polluted lake.
---
Bank Fishing
You can fish from shore anywhere outside of harbors and designated swim areas. Fishing is prohibited in harbors and designated swim areas because hooks and fishing line can result in injury or drowning.

Before You Go
Check out the updated fish consumption advisory from Washington Department of Public Health.

What to Fish For
More than 30 species of fish inhabit these waters. Common species you may encounter are:
Rainbow Trout: This sport fish is an acrobatic fighter when hooked. Average weight 1-3 lbs.
White Sturgeon: North America's biggest freshwater fish. Landlocked behind Grand Coulee Dam, sturgeon can grow up to 1,800 lbs. Average weight 100-300 lbs.
Yellow Perch: A tasty, mild-flavored fish transplanted from eastern United States. When hungry, this fish generally will bite anything offered. Average weight 0.3-0.5 lbs.
Lake Whitefish: An abundant species in Lake Roosevelt, not generally pursued by anglers. It is caught most often by those angling for trout or kokanee. Average weight 2-3 lbs.
Kokanee: Landlocked sockeye salmon. Tributary streams provide important spawning grounds for this fish. Avearge weight 1.3 lbs.
Burbot: One of the lake's native fish, also known as a fresh water lingcod. This tasty fish has become popular among anglers. Average weight 3-7 lbs.
Other fish found in these waters include cutthroat trout, bass, sunfish, carp, perch, pike, and bullhead.


Last updated: December 29, 2022