Boating
Nov 10, 2021
Spend a night under the stars at Lake Roosevelt. Group and developed campgrounds are reservation only. Primitive boat-in campsites are available on a first-come, first-served basis. Amenities and fees vary throughout the year, so please check our Fees page for the latest updates before the traveling to the area. Park operations continue to adapt to changing conditions while maintaining public access, particularly outdoor spaces. Additional facilities will reopen as we have the capacity to properly care for them under Centers for Disease Control and Prevention (CDC) and National Park Service (NPS) public health guidelines.

The National Park Service continues to closely monitor and respond to the COVID-19 pandemic. We encourage you to follow guidance from the Centers for Disease Control and Prevention (CDC), Washington State and local officials to recreate responsibly at Lake Roosevelt.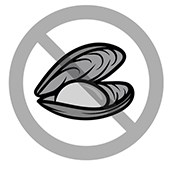 Help Us Prevent Aquatic Invasive Species
Help us prevent the introduction of aquatic invasive species by completing the
mandatory mussel-free self-certification form
on our
Aquatic Invasive Species
page before you launch. If your boat has been in waters with confirmed or suspected AIS (such as Lake Mead, Mohave, or Powell) within the last 30 days please call the
Washington Department of Fish and Wildlife AIS Hotline
at 1-888-WDFD-AIS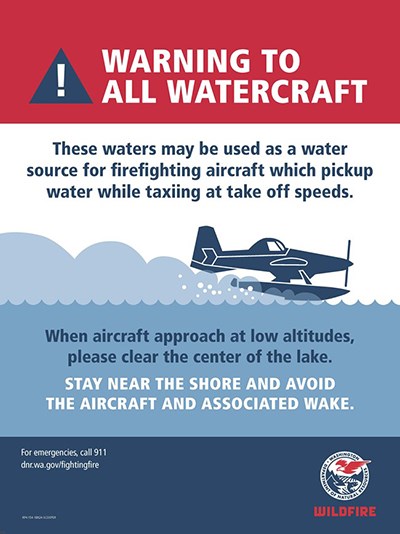 Be Safe on the Lake!
Enjoy the Lake
Our twenty-two public boat launches offer a wide variety of opportunities for every type of watercraft from canoes to motorboats to paddleboards. Please remember that Lake Roosevelt is a manmade reservoir. Seasonal fluctuations regularly affect lake levels and access to boat launch facilities.
Check the current lake levels or call the Bureau of Reclamation at (800) 824-4916 before you visit. Minimum boat launch elevations at Lake Roosevelt are listed below. Make sure you know where you are at all times.

Here are two free navigational charts from NOAA that are downloadable for phone, tablet, or computer. These are hosted on the NOAA website, so clicking will take you away from this site.

Southern Portion of Lake Roosevelt - click to open
Northern Portion of Lake Roosevelt - click to open

or to search for other navigational charts on NOAA.gov go here.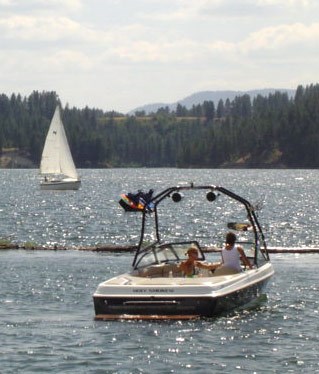 Boat Launch Fees
Boat Launch permits are required year-round at all Lake Roosevelt's National Park Service boat launches, regardless of boat type.
Weekly Boat Launch Permit
$8.00 for 7 consecutive days from date of purchase
$4.00 with eligible America the Beautiful Senior or Access Pass or Golden Age or Golden Acees Pass holder. Only good for one boat.
Customer service: 800-624-1373 Monday-Friday
Annual Launch Permit
$45.00
Good from purchase date until December 31st of the year printed on the permit.
Can be purchased in person at one of the locations listed on our Fees & Passes page.
Purchase your Annual Boat Launch Permit online. Please allow at least seven business days to receive your permit(s). The permit(s) will be mailed to you. Customer service: 800-624-1373, Monday-Friday
When accessing the lake from lands adjacent to or on the reservation shoreline, please contact the tribes to determine where access is allowed and what additional fees are required.
The
Confederated Tribes of the Colville Reservation
can be reached at (509) 634-2110.
The
Spokane Tribe of Indians
can be reached at (509) 625-3511.
---

UNDERSTAND PROPELLER DANGER!
A typical 3-blade propeller running at 3200-rpm can inflict 160 impacts in 1 second.
An average recreational propeller an travel head-to-toe on a person in 1/10th of a second.
What can you do to stay safe?
TEACH your passengers about prop safety.
Never allow passengers to enter/exit the REAR of the boat.
Keep the engine cut-off switch lanyard attached to your PFD.
NEVER start your engine without account for all passengers.
Consider getting prop safety equipment for your BOAT.
Minimum Boat Launch Lake Elevations

Remember, this is a reservoir so lake levels can fluctuate within a matter of hours. Check the
current lake levels
or call the Bureau of Reclamation at (800) 824-4916.
| | | | | | | | |
| --- | --- | --- | --- | --- | --- | --- | --- |
| Hawk Creek | 1281' | | Crescent Bay | 1265' | | Porcupine Bay | 1243' |
| Marcus Island | 1281' | | Daisy | 1265' | | Kettle Falls | 1234' |
| Evans | 1280' | | French Rocks | 1265' | | Hunters Camp | 1232' |
| North Gorge | 1280' | | Hansen Harbor | 1253' | | Keller Ferry | 1229' |
| Napoleon Bridge | 1280' | | Bradbury Beach | 1251' | | Seven Bays | 1227' |
| Snag Cove | 1277' | | Gifford | 1249' | | Spring Canyon | 1222' |
| China Bend | 1277' | | Fort Spokane | 1247' | | | |
| Jones Bay | 1268' | | Lincoln Mill | 1245' | | | |
Boating Regulations
Boaters at Lake Roosevelt National Recreation Area must follow the Code of Federal Regulations, Washington State boating regulations and regulations in the Park Compendium.
Download the appropriate checklist(s) to see what you need to boat safely on Lake Roosevelt.
| | |
| --- | --- |
| | (16 feet to 26 feet in length) |
| | (26 feet to 40 feet in length) |
| (less than 16 feet in length) | (40 feet to less than 65 feet in length) |
Other Information
Still have questions about boating at Lake Roosevelt? Try one of these links.


Last updated: November 15, 2021