Exploring the Backcountry


Approved Backcountry Roads
A network of backcountry roads has been developed within the park to provide access to the lakeshore and other areas of interest that are off the beaten path. Approved roads are signed with a yellow arrow. The black number in the center of the arrow designates the road number. Driving on roads or trails not marked with the yellow arrow is prohibited.
With hundreds of miles of backcountry roads, conditions can change without notice. Please travel on backcountry roads with caution. Driving off roads, in washes or cross country damages the fragile desert soil and is prohibited by National Park Service regulations.
Please help preserve the park by staying on approved roads, respecting the rights of other visitors and carrying out all trash and litter.
Backcountry Maps Page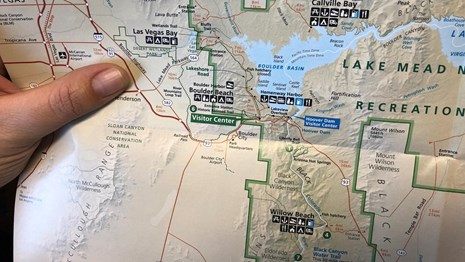 Before the Trip
What do you need to know before you go?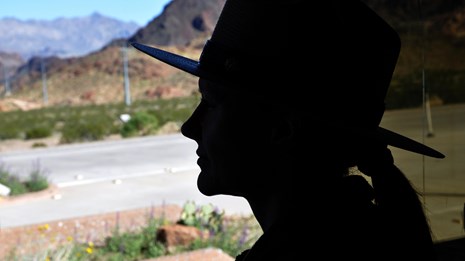 Arrival at the Park: Ask a Ranger!
"Ask a Ranger" about alerts, weather and other conditions in the park.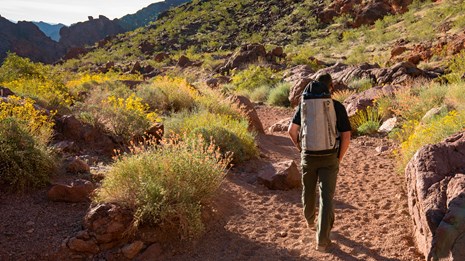 During the Trip
Assess and adjust during your adventure.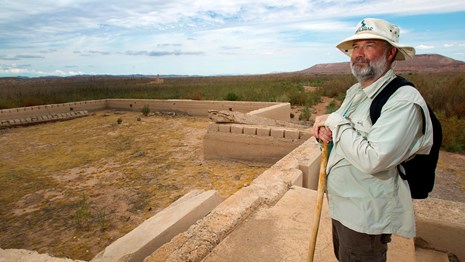 After the Trip
How did your trip go? What did you learn?
Safety Check List
Note: cell phone coverage may be minimal or non-existent.
Tell someone your plans including the exact destination and length of stay.
Always carry extra water for you and your car.
Drink water even if you don't feel thirsty.
Carry a map.
Bring a spare tire with a jack and lug wrench.
Camping in wash bottoms is hazardous because of the possibility of flash floods.
Always be aware of changing weather conditions and move to high ground when it is raining where you are, or near by.
Road conditions change. Be cautious and aware.
Know basic desert survival skills and practice them.
Never hike alone.
Have more questions?
For additional information, please contact the Lake Mead Visitor Center at (702) 293-8990 between 9 a.m. and 4:30 p.m., seven days a week. The Visitor Center is located four miles east of Boulder City, at the intersection of U.S. Highway 93 and Lakeshore Road.
Last updated: September 4, 2020