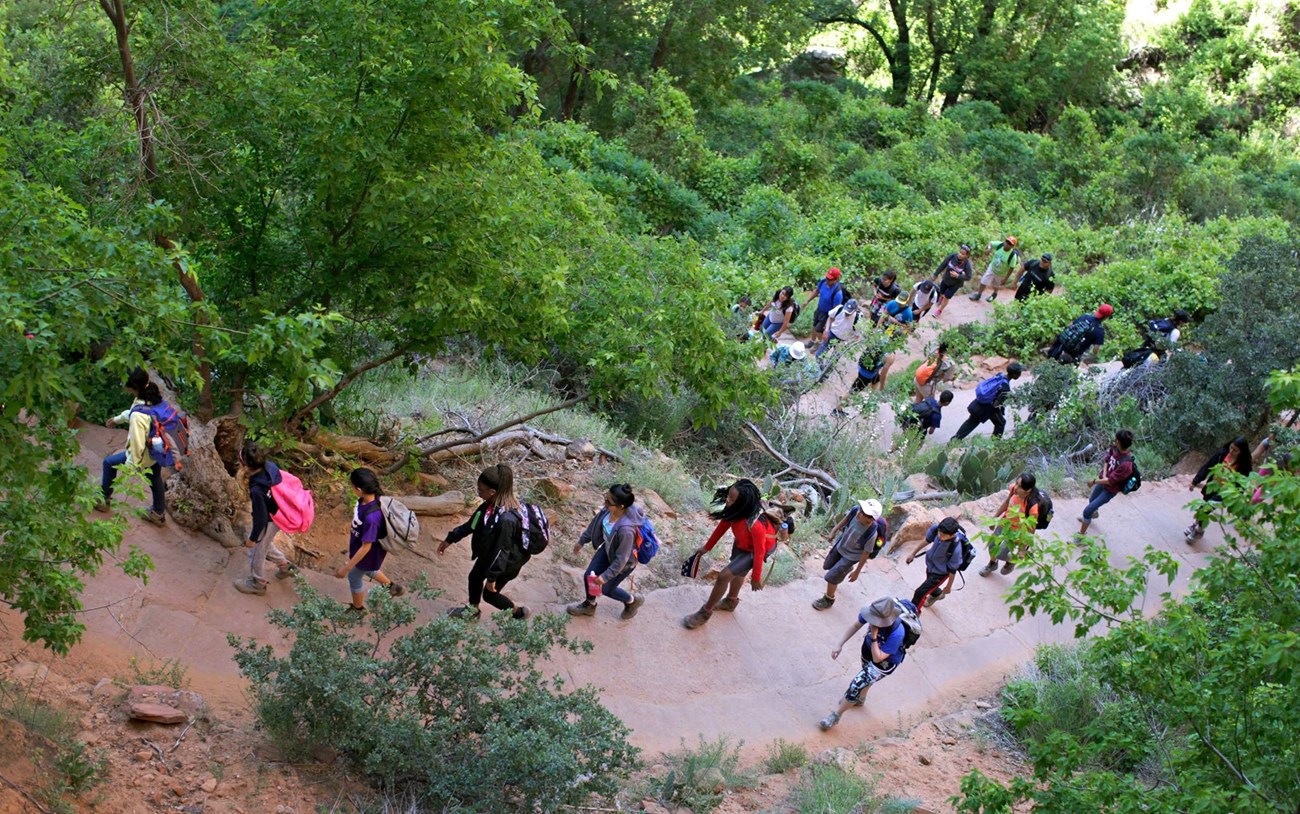 Tickets? Check. Equipment? Check.
Ten Essentials
? Check. You are almost ready to embark on your fun adventure in a national park. The only thing missing is your Trip Plan!
A Trip Plan is a document that includes information such as:
Travel details - the trail name, your planned route and itinerary, and even a map of where you are going
Expected return date and time
Activity details - note what kind of activity you plan on doing at the park such as hiking, boating, etc.
List of equipment you are carrying with you - the color and brand of tent; vessel license number, make and model, etc.
List of participants and any important medical needs, if you are traveling in a group
In the event of an emergency, the Trip Plan provides crucial information that can help Search and Rescue authorities respond if you don't return when expected.
Leave your trip plan with your emergency contact - a reliable person who is
not
going on the trip with you. Tell your emergency contact that you will check in with them once you have returned. If you have not checked in by the expected time, the emergency contact should call the park or local law enforcement authorities and inform them that you are missing. Your emergency contact can share your trip plan with authorities. The information contained in the trip plan can help them with their search and rescue efforts.
NOTE: A trip plan is not required to visit a national park or to seek help from authorities during an emergency.
However, certain activities at national parks may require a permit application which includes similar information found in the trip plan.
Leave your trip plan with a reliable person who is NOT going on the trip with you.
Do not leave the trip plan with the park.
Nobody expects an accident to happen to them, but nature is as unpredictable as it is beautiful. Rapidly changing weather conditions (e.g. flash flood, rainstorm, snowstorm) or unexpected equipment failure can put you or your group in danger. So whether you are experiencing your park on your own or with friends and family, having a Trip Plan is extremely important.
Now
you are ready to start your adventure in our amazing national parks!
Learn more about what to do if you are lost or injured and how to create an
emergency plan
for your trip.
Plan and prepare for your trip with help from the
NPS Trip Planning Guide
and learn more about your
Health & Safety
in national parks.