Knife River Indian Villages National Historic Site In Your Classroom  
Knife River Indian Villages NHS works to provide quality curriculum-based resources and activities for teachers and their students. There is no fee to interact with the park. Whether you want to bring a school group to the park or invite a ranger to your classroom, please make a reservation by email or call 701-745-3300.

Need an exciting lesson plan for your classroom? Find links here for hands-on classroom-based lessons from Knife River Indian Villages NHS, Teach with Historic Places, the NPS Educator's Portal, Honoring Tribal Legacies, and the Lewis & Clark Trail -Tribal Legacy Project.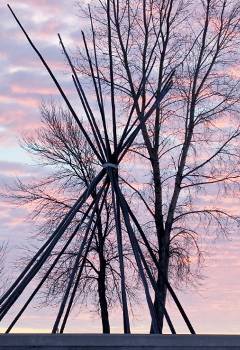 Last updated: August 18, 2020