Visiting in the Winter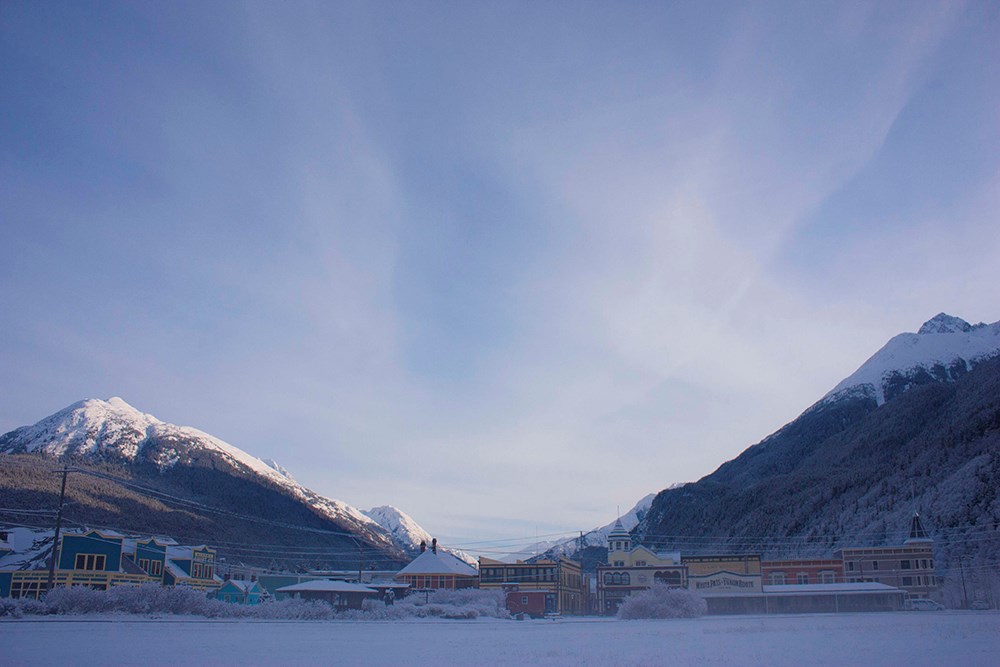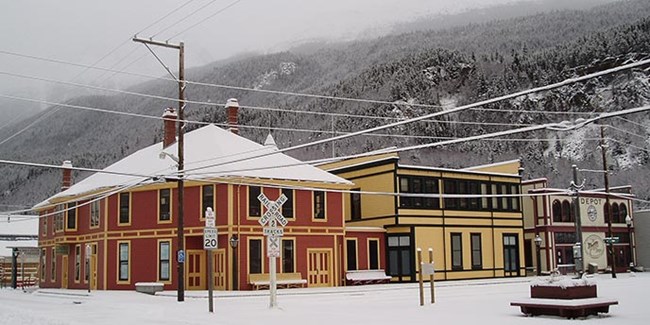 Klondike Gold Rush National Historical Park is open in winter!
Winter is a quiet time in Skagway and limited services are available from October 1 to April 15. Lodging, food services and equipment rentals are available year-round. Skagway's population is very small in the winter, but the community holds several fun family-friendly special events. The area also offers short hiking trails and other winter sports.

Getting to Skagway
The Klondike Highway from Whitehorse, YT is kept open year-round. Check for current road conditions with the Alaska State DOT and Yukon 511. The Alaska Marine Highway Ferry System maintains a winter schedule providing transportation to Skagway from Haines and Juneau.

Snow cover and temperatures are highly variable in our coastal community. The National Weather Service provides up to date weather forecasts.
Loading weather forecast...
Daily Park Activities
During the winter visitor services are available in the park business office Monday- Friday 8am-3pm (closed federal holidays). Stop by to see the park film by request, talk to a park ranger, or pick up park information. The park's main museum, full of interactive, accessible exhibits is also open.
Special Events Winter 2019-2020
Klondike Gold Rush National Historical Park has special events through out the winter. As new events are scheduled they will be posted here. You can also find out about current events when by contacting us.

Explore upcoming events on our park calendar or see some highlighted below:
Upcoming Activities
December- We're always part of Skagway's festive Yuletide. Stay tuned for dates and details about Yuletide 2020.
Early March: Buckwheat Ski Classic (sponsored by Log Cabin Ski Society). This annual cross-country ski race takes place in historic gold rush territory near Log Cabin, B.C. Come ski or just celebrate with fun events in Skagway before and after the race. For more information contact the Log Cabin Ski Society.
Snowshoeing and Skiing
Hardy souls may find abundant natural beauty all to themselves. Depending on snow levels, both snowshoes and cross-country skiing are peaceful and rewarding ways to explore. We encourage you to travel with a partner or a group for safety. Be prepared for all conditions and contact the park with any questions you have about winter recreation.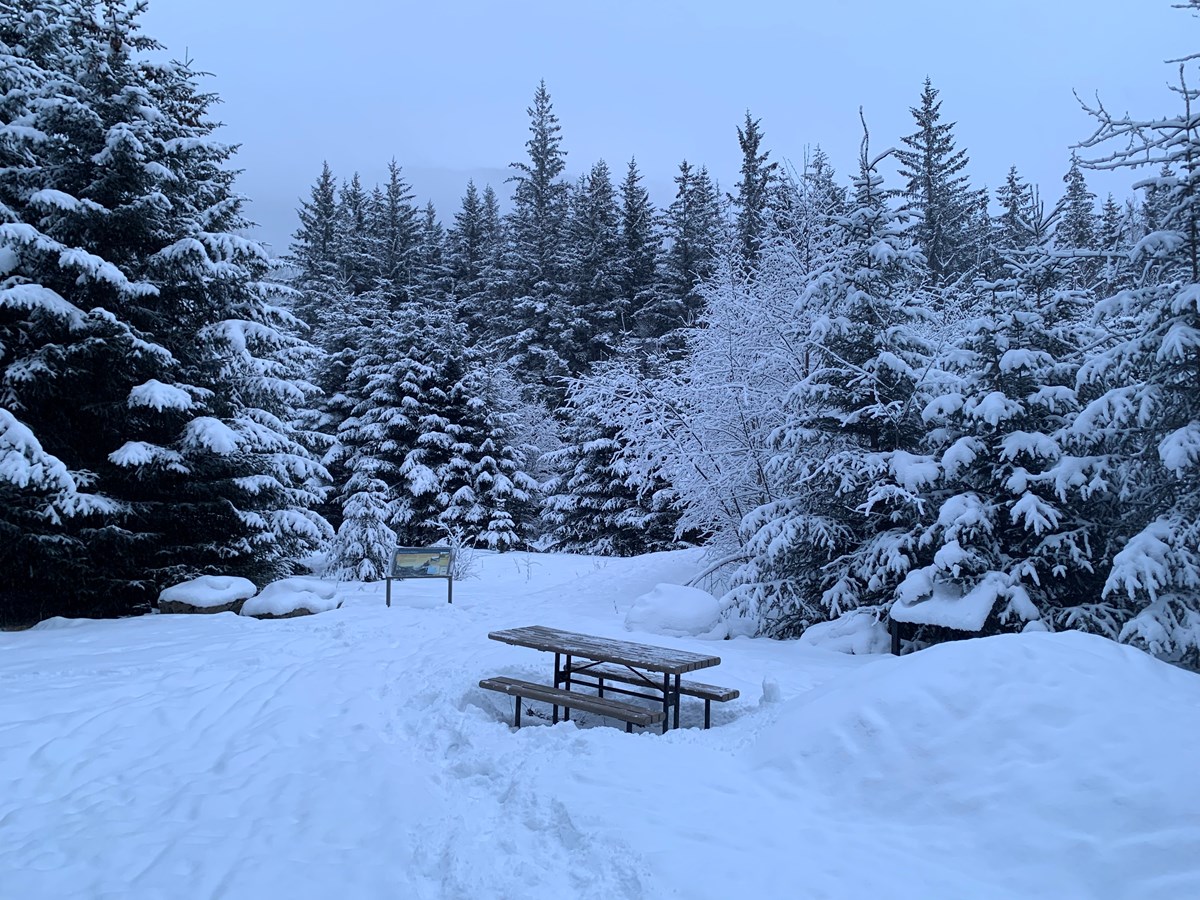 Last updated: January 23, 2020