Visiting in the Winter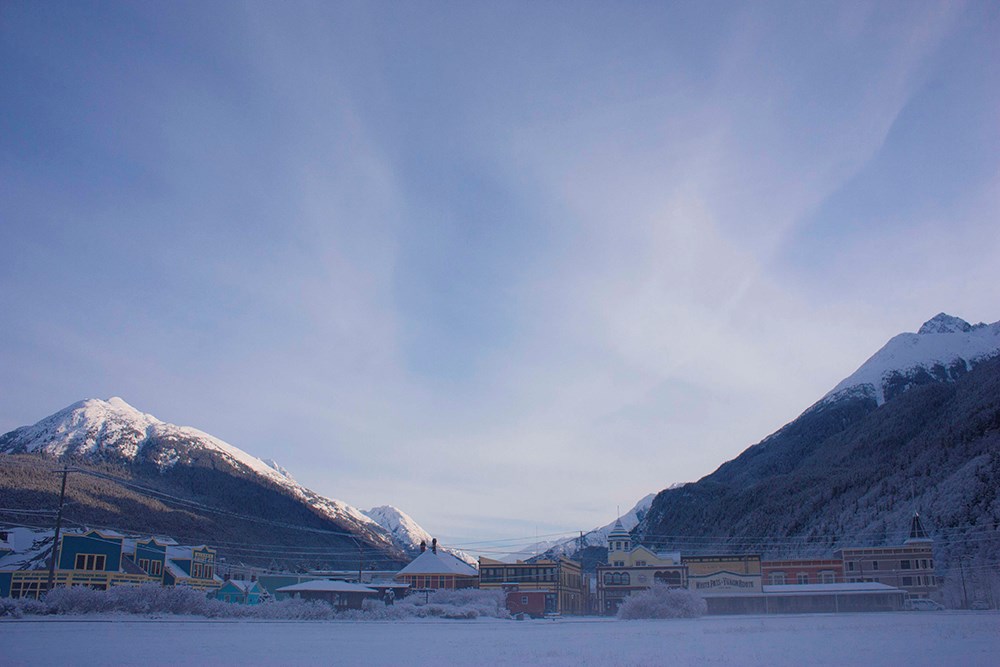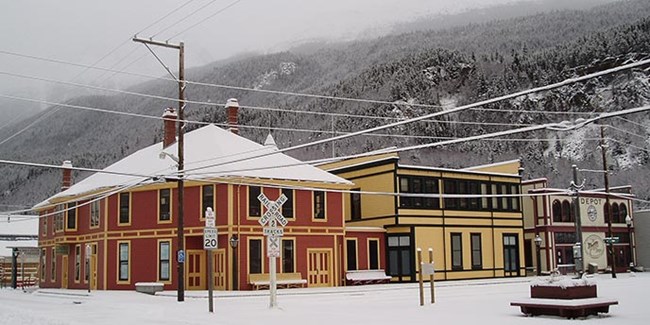 Klondike Gold Rush National Historical Park is open in winter!
Winter is a quiet time in Skagway and limited services are available from October 1 to April 15. Lodging, food services and equipment rentals are available year-round. Skagway's population is very small in the winter, but the community holds several fun family-friendly special events. The area also offers short hiking trails and other winter sports.

Getting to Skagway
The Klondike Highway from Whitehorse, YT is kept open year-round. Check for current road conditions with the Alaska State DOT and Yukon 511. The Alaska Marine Highway Ferry System maintains a winter schedule providing transportation to Skagway from Haines and Juneau.

Snow cover and temperatures are highly variable in our coastal community. The National Weather Service provides up to date weather forecasts.
Loading weather forecast...
Daily Park Activities
During the winter, visitor services are limited. Please email KLGO_information@nps.gov or call 907-983-9200 to learn about park offerings on the day of your visit.

Outdoor exhibits are open year-round.
Snowshoeing and Skiing
Hardy souls may find abundant natural beauty all to themselves. Depending on snow levels, both snowshoes and cross-country skiing are peaceful and rewarding ways to explore. We encourage you to travel with a partner or a group for safety. Be prepared for all conditions and contact the park with any questions you have about winter recreation.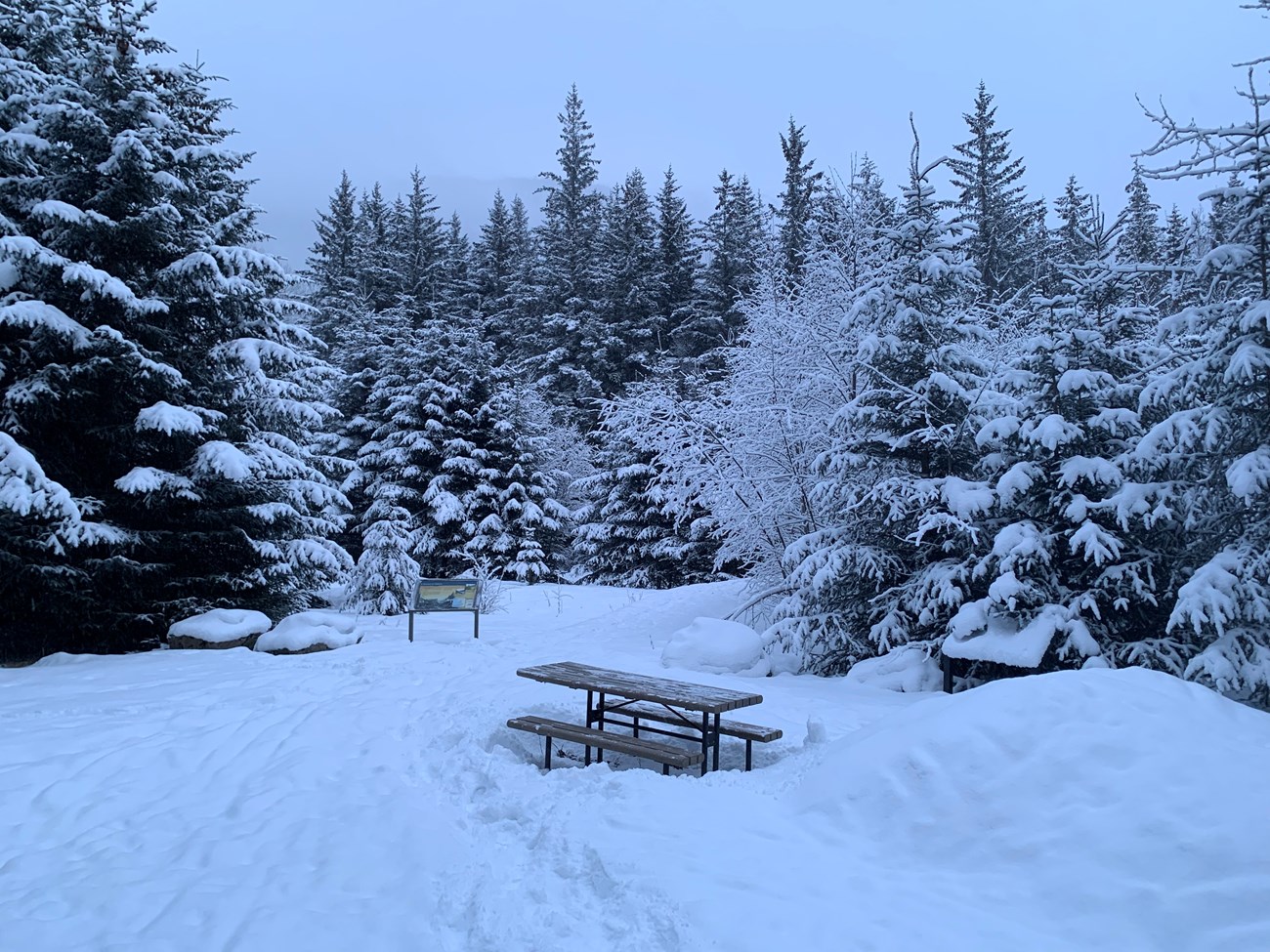 Last updated: September 28, 2023