Ranger Chats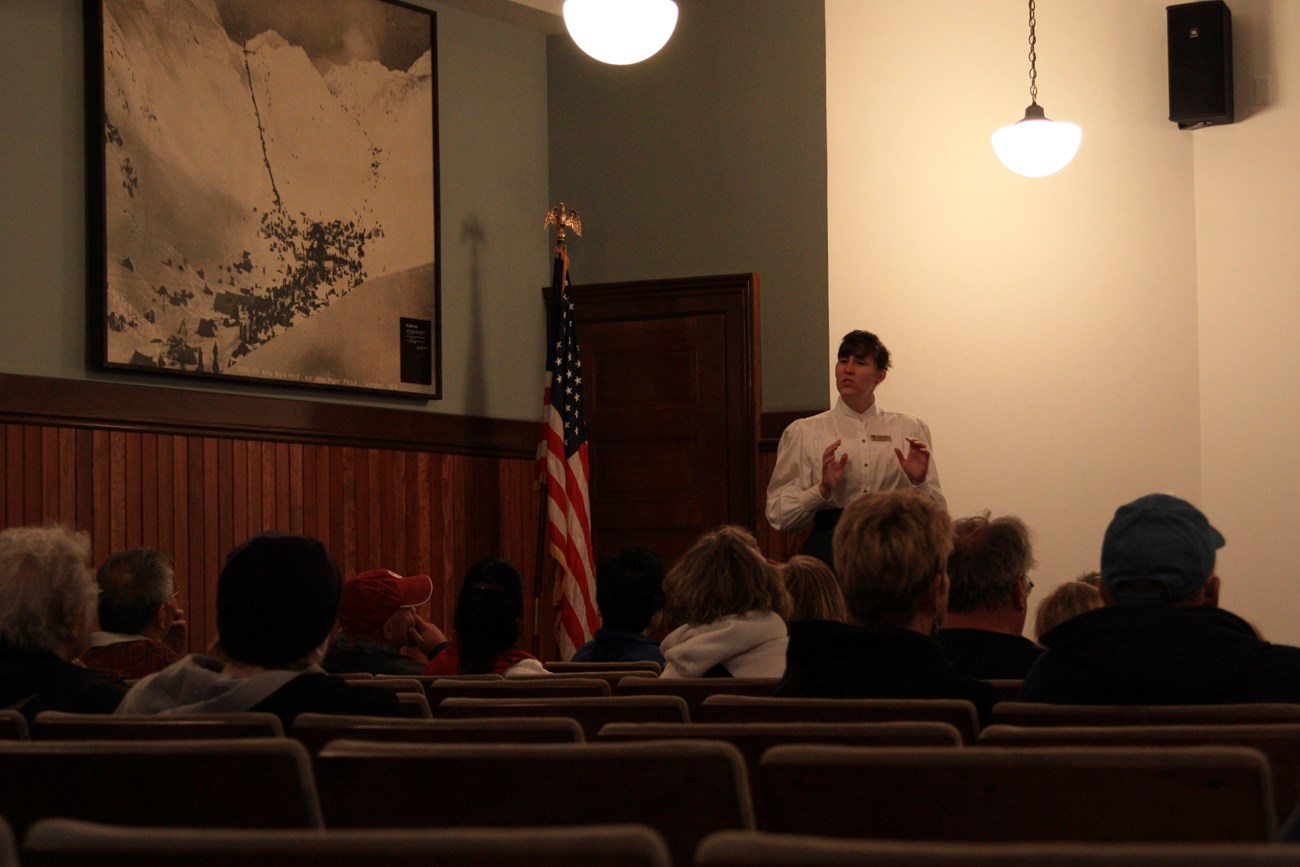 Join us for ranger's choice! Rangers present what they're most passionate about in the park. We post topics the morning of the talk at the visitor center. Check if the day's topic is Tlingit culture, archeology, wildlife, or something else!
Early May to late September
Offered daily. Check in at the visitor center for available times
Talk lasts up to 10-30 minutes
Wheelchair and stroller accessible, service animals welcome
No tickets needed
More gold rush history
What was the Klondike Gold Rush?

Learn about the great human drama that was the mad dash to the far north known as the Klondike Gold Rush.

The Klondike Gold Rush created a collision of cultures as people from 33 countries passed through Alaska to Canada.Get to know some of them.

Dive into stories of the Klondike Gold Rush, Skagway history, Buffalo Soldiers, and more!
Last updated: August 28, 2023