Finnegan's Point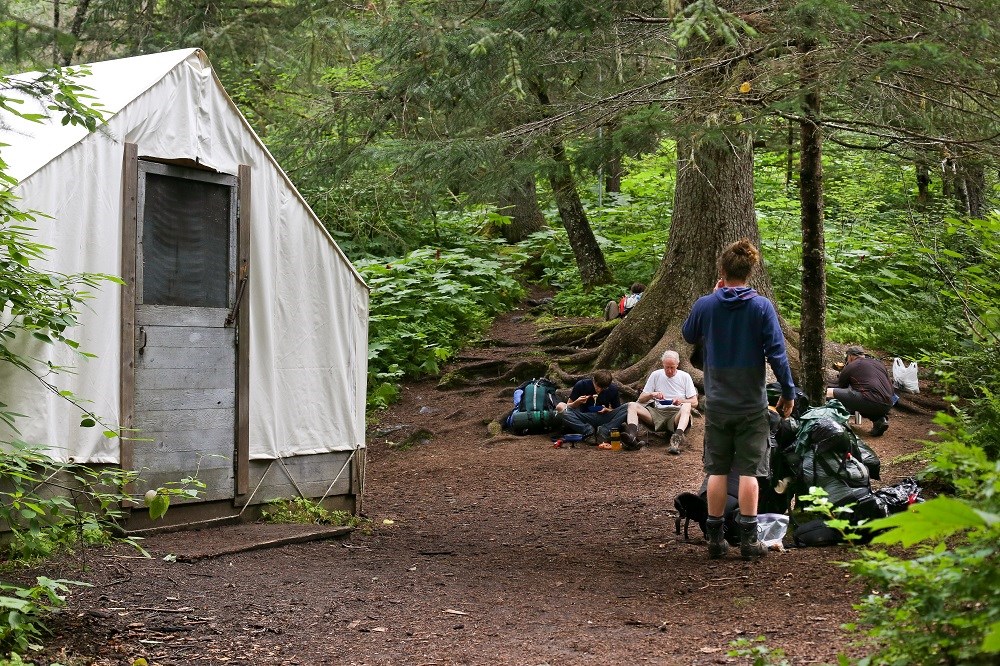 Finnegan's Point is the first campground on the trail starting at the U.S. trailhead. It is located near the Taiya River. On clear days you can see the Irene glacier, a hanging glacier, across the river from the campground. Warming shelter and bear boxes are located very close to the trail. Outhouse and tent platforms are up the hill from the warming shelter.

Learn more about the history of Finnegan's Point.
Location
Country: United States
Mile marker: 5
Kilometer marker: 8
Site elevation: 249 ft
Campsites: 6 sites, wooden tent platforms. Platforms are 10ft x 10ft and can be used for multiple tents.
Warming shelter: 1 canvas walled tent with wood burning stove
Food storage: bear boxes, this campground also has one bear pole.
Toilet: 1 pit style outhouse
Water source: Taiya River located close to the warming shelter
Grey water disposal: pack out all food scraps, dispose of grey water into fast moving water to practice Leave No Trace
Currently viewing: Finnegan's Point
Previous campground: N/A

Last updated: March 14, 2019