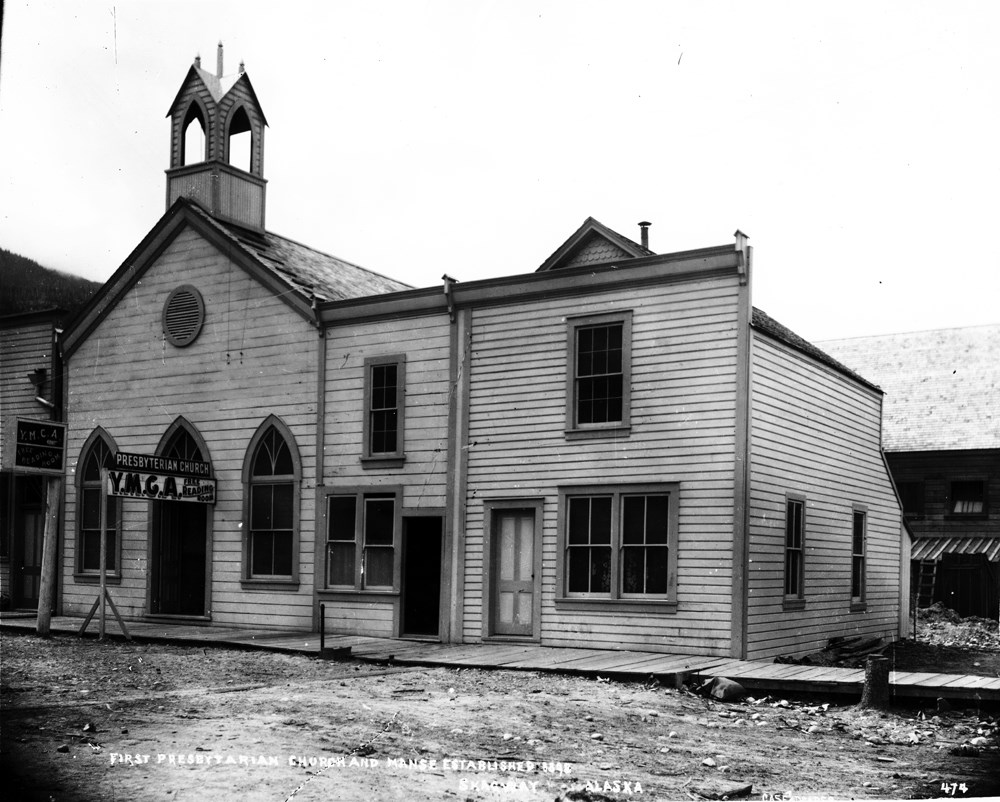 Alaska's First Y.M.C.A.
Constructed in 1900, the Skagway Young Men's Christian Association (Y.M.C.A.) was the talk of the town when it first opened its doors. It was the first recreation club of its kind in the District of Alaska and quickly became popular. The Y.M.C.A. was a one-of-a-kind facility in the young town. It offered members a gym, baths, a handball court, a photo dark room, and a reading room.
In its first month of operation the club gained 300 members reaching its maximum enrollment. Some of the last membership spaces went to 30 soldiers of Company L. Like the Y.M.C.A., Company L was another first for Skagway. While not the first Army unit sent to Alaska, Company L was uniquely comprised of 112 African American enlisted men.
A Need for Recreation
During the height of the gold rush Sam Steele of the Northwest Mounted Police referred to Skagway as "little better than hell on Earth." In 1899, Company L was sent to Skagway to "[m]aintain law and order on the Lynn Canal." By all accounts the soldiers carried out their duties with decorum and discipline.
On their time off, the soldiers looked for ways to enjoy life in Skagway. Some men were active in the Baptist Church. Others frequented some of Skagway's plentiful saloons. Many of the soldiers played town baseball as part of a Company L team. For some the Y.M.C.A. seemed a welcome diversion.