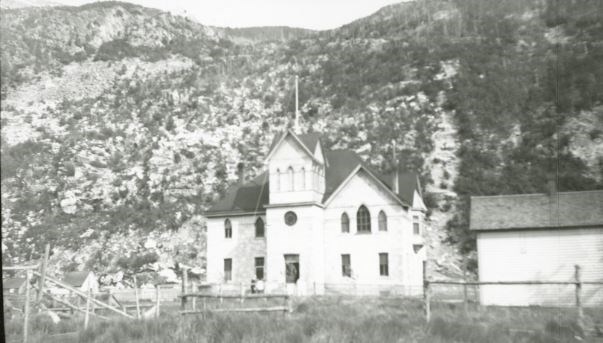 A City of Firsts
The Klondike Gold Rush ushered in a great deal of firsts to Alaska. As a gateway to the
gold rush
, Skagway hosted many of them. In 1899 the state's first
Young Men's Christian Association
(Y.M.C.A.) arrived. By 1900 the city had the first school that provided college preparatory classes for high school students, McCabe College. Notably, Skagway also had Alaska's first African American baseball team.
Skagway was the textbook definition of a boomtown in 1897. People from near and far ventured to this tiny glacial valley in the thousands with hopes of a better life. Skagway grew almost overnight from peaceful hunting grounds to a city in less than a month. One side effect of unrestricted development and population growth was the element of crime that plauged the city. Another outcome was high volume of foot traffic over the border between the United States and Canada and the border disputes that followed.
Reports of border disputes in Alaska prompted the United States to send troops to nearby
Dyea
, and then Skagway.
Company L
of the 24th Infantry arrived in Skagway in July of 1899 and became another first: the first Buffalo Soldiers to serve in Alaska.