America's Pastime at Fort Pulaski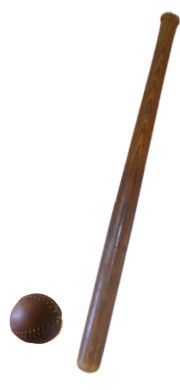 During the Civil War soldiers at Fort Pulaski often played baseball to escape the boredom of garrison life. One of the earliest known photographs of a baseball game was taken inside Fort Pulaski, and featured members of the 48th New York Volunteer Infantry.
Baseball was popular before the Civil War in the Northeastern United States, but its popularity spread rapidly as thousands of young men from other parts of the country joined the ranks.
Did you know? In the 1860s, the hurler (pitcher) had to throw underhand. The ball was literally pitched like a horseshoe. Overhand pitching was not allowed until 1884. Early baseballs were often crafted from small pieces of wood wrapped in rags.
Gloves were not used, so a club nine (team) was awarded an out by either catching the ball on the fly or after one bounce. The batter was known as a "striker," and ground balls were called "daisy cutters."
Though the phrases and rules have changed, the great tradition of baseball lives on today.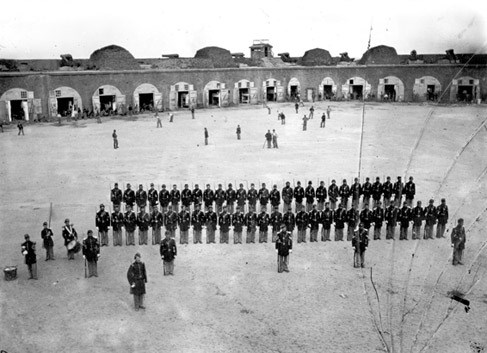 Last updated: April 14, 2015