Lotus and Water Lily Festival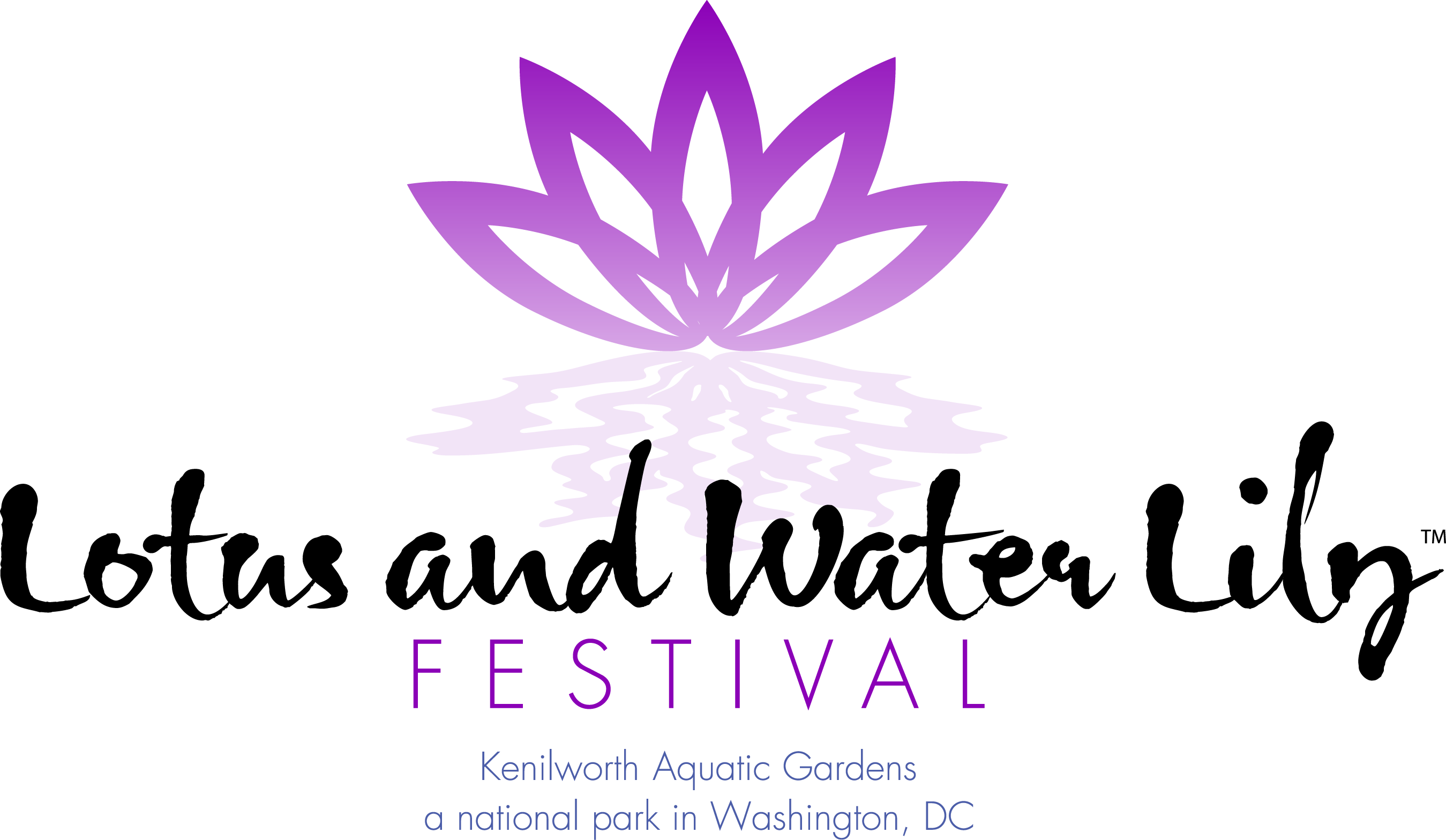 Welcome to the Lotus & Water Lily Festival

Kenilworth Aquatic Gardens is a one-of-a-kind destination within Anacostia Park and it is a hidden gem in Washington, DC. The summer lotus and lily blossoms are a "must see" during their peak blooming period in July, not unlike viewing the cherry blossoms in the spring. We hope you will have a chance to visit the park this July and that you will participate in some of the festival programs being featured online. We also encourage you to learn more about the Friends of Kenilworth Aquatic Gardens by visiting their website and/or stopping by their table at the park when you visit the festival in July.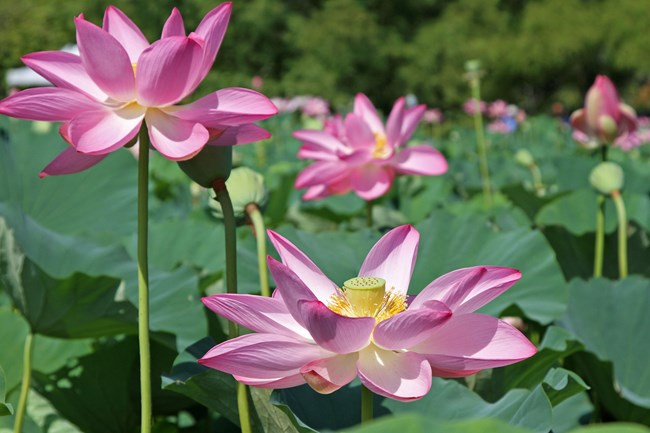 Missed the 2021 virtual festival? No problem. You can
watch all the videos here
.
The park is open year-round, so stop by and see what's new in any season!
Find more events hosted by Friends of Kenilworth Aquatic Gardens
Directions
There are three easy ways to get to the Kenilworth Aquatic Gardens! Kenilworth Park and Aquatic Gardens is located at 1550 Anacostia Ave. NE.

Metro: Deanwood Metro Station (Orange Line) is about a 10-minute walk from Kenilworth Aquatic Gardens. From the lower station exit go out the Polk Street tunnel to the pedestrian overpass that crosses Kenilworth Avenue. Use the overpass to cross Kenilworth Avenue. As you come down the overpass, Douglas Street will be straight ahead. Make a left on Douglas Street and go to the end of the street, about two blocks. Make a right at the end of Douglas Street onto Anacostia Avenue and the park entrance will be on your left.
Drive: The park has a dedicated parking lot that fills up quickly on busy weekends. Please refrain from parking in the neighborhood or blocking driveways. We recommend parking on the park side of Anacostia Avenue or there is additional parking parking for visitors with disabilities is located on Anacostia Avenue between Polk St. and Ord St. NE at the old Kenilworth-Parkside Recreation Center campus and is a short walk from near the park entrance. There is plenty of additional parking at this location.
Bike: Enjoy a 20 minute bike ride along the scenic Anacostia Riverwalk Trail, starting from the Anacostia Skating Pavilion (1500 Anacostia Drive SE) to the festival site. You can also bike the Anacostia River Trail from Bladensburg, Md., to Kenilworth Park and Aquatic Gardens. Bike racks are available at the end of the spur trail that leads from the paved Anacostia River Trail into the gardens. Please leave your bike at the bike racks as biking on the paths around the ponds is not permitted.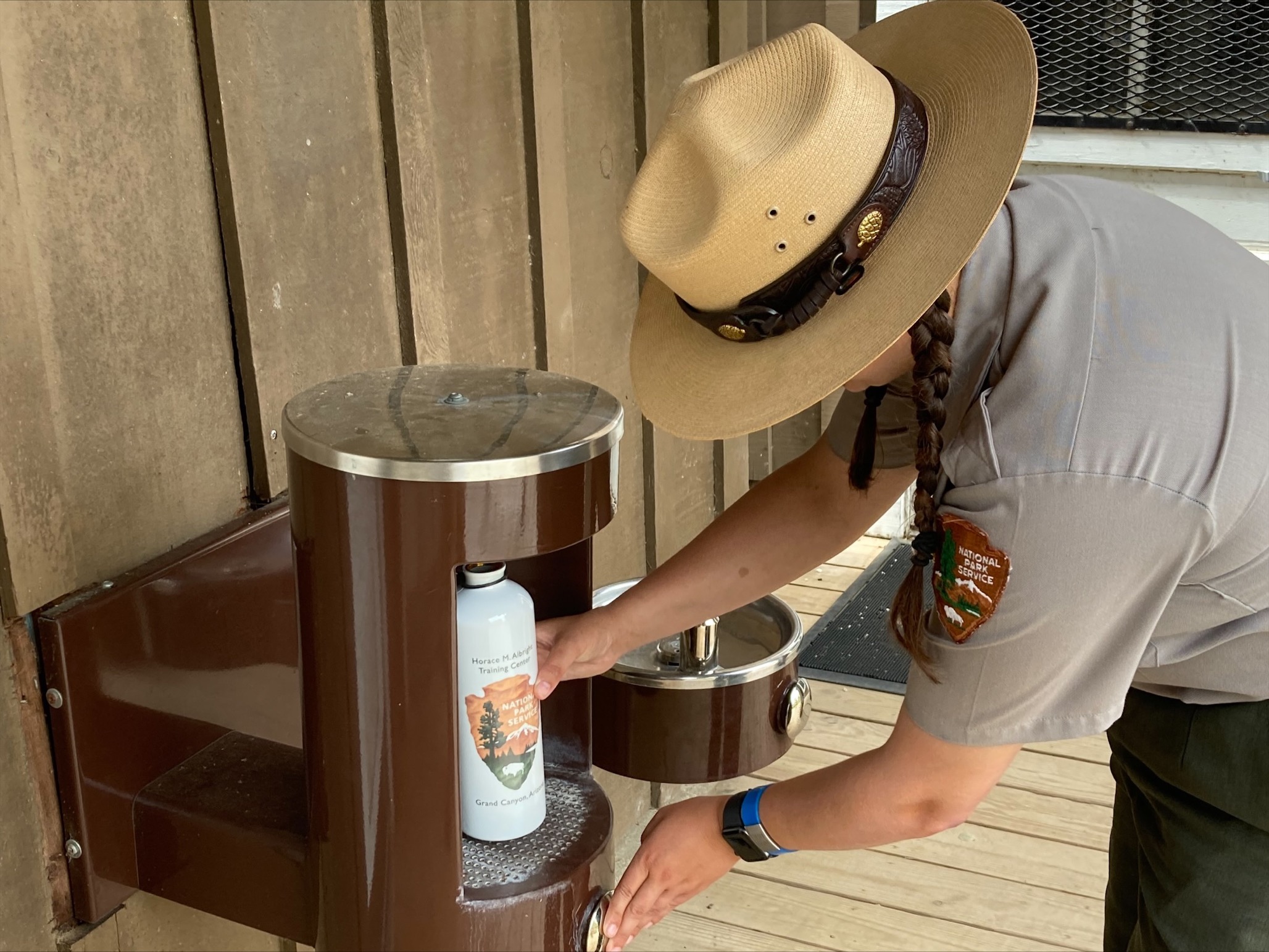 What to Bring
Please bring water! The park has a refillable water station outside the visitor center to fill reusable water bottles. The area around the ponds does not have much shade and it can be very hot during the summer so make sure you carry water with you to stay hydrated as you walk around the park.
You can bring a picnic or snacks to the park. Picnic tables are available in the picnic and a few other locations. There are no grills in the picnic area and visitors are not permitted to bring grills to the park. On some weekends in July, there will be food trucks in the park for the convenience of park visitor since there are no places nearby to purchase food and beverages.
Lawn chairs and blankets are welcome. Dogs on leash are allowed at Kenilworth Aquatic Gardens and owners are responsible for picking up waste.
Safety
Be prepared! July is a hot month in Washington, DC, so having a hat, staying hydrated to avoid heat exhaustion and wearing sunscreen are recommended. It is also a good idea to wear sturdy, comfortable walking shoes.

Mask wearing is no longer required outdoors for anyone who is fully vaccinated though maintaining adequate social distancing is still recommended for all visitors.

Don't leave valuables in your car, and park only in the designated parking areas mentioned above.

If you see something, say something! Call U.S. Park Police at 202-617-7500.
Last updated: August 12, 2021