Things To Do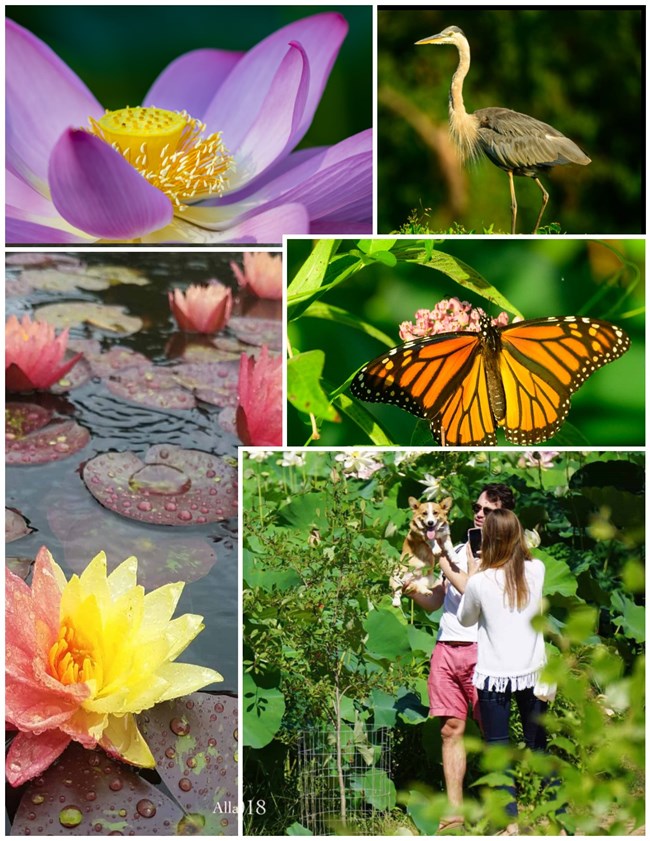 With no activities currently planned, Kenilworth Park and Aquatic Gardens lends itself to the imagination when it comes to the activities that are possible. With each season comes a different change of pace and new wonders.
Birding, wildlife viewing, photography, water gardens, leisure walks, relaxation, painting, art, picnics, yoga, dates, or even a nap in the shade; whatever your reason may be, come enjoy a day in your National Park.
Explore
With the longest route being a half mile loop it's easy to explore all the park has to offer. Check out the historic ponds, filled with 500 year old lotus and vibrant tropical lilies. Discover the sights and sounds of the ponds as frogs call and turtles bask in the sun. Look out across lush aquatic vegetation and see shore birds wading and hunting for food. For the truly adventurous there's a .25 mile dirt path, leading out of the gardens to the River Trail. Here you can follow the Anacostia River, taking a right will lead you towards Bladensburg Watershed, while a left will take you towards Anacostia Park.
Birding
Birding has always been a good reason to come to Kenilworth Aquatic Gardens. With aquatic, marsh, and wooded habitat, Kenilworth is home to a reported 236 species of birds year round. In Spring and summer catch the song birds as they whip through the air. In the Winter seasons find ducks and the winter migrators from up north.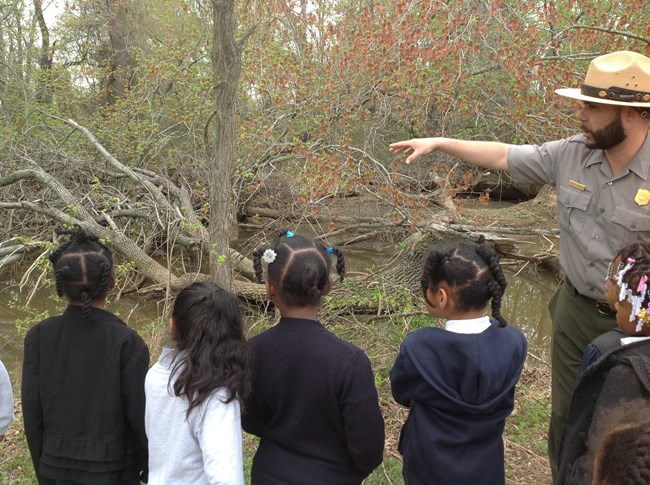 Ranger Programs
We're sorry to say that we're currently not offering Ranger Led Tours, but we hope too soon and there's always a Ranger walking around the park if you have any questions.. Click here to see our most up to date daily program schedule.
Group Visits
If interested in bringing a school group, or group of ten our more people, please call the park at (202) 692-6080 to schedule a visit.


Last updated: August 13, 2020