Alerts & Conditions
Kenilworth Aquatic Gardens is Open
Kenilworth Aquatic Gardens is open daily from 8 am to 4 pm. Keep in mind:
There are no vending services available.
Those who come to visit can take steps to recreate responsibly by:
Protecting vegetation and avoiding ticks by staying on established paths.
Staying hydrated by bringing your own water and hand sanitizer.
Wearing a hat or bringing an umbrella to guard against the hot sun.
We are excited to welcome you to the gardens!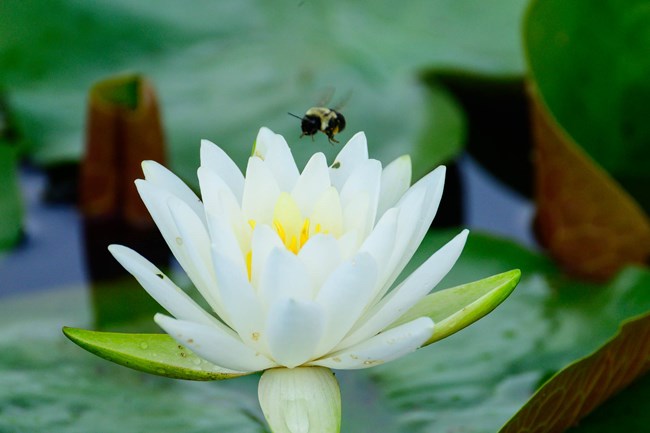 Bloom Update
Although we are past peak bloom, there are many lotus flowers and waterlilies blooming in the park. This year's bloom was more spread out that in past years and lotus buds are still appearing. Swamp Rose Mallow are all around along with Autumn Clematis. We see egrets every day and migratory birds will be flying through any day. The crowds are lighter than in July, so come out and visit us soon!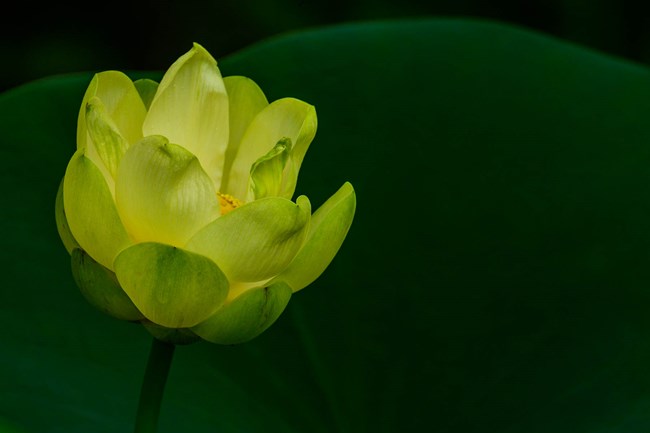 Bloom Report July 17th - July 24th
The lotus flowers are now in full bloom! Some ponds are slightly past peak bloom, while other ponds still have buds and will be blooming in the coming weeks. While many flowers are blooming on the edges of the ponds, returning guests have noticed that some of our lotus ponds are less full this year. This is due to several factors including a cold, wet Spring, high beaver activity, and pond depth changes. The lily ponds are vibrant, and wildlife is abundant. It is best to visit the park in the morning when the flowers are fully open.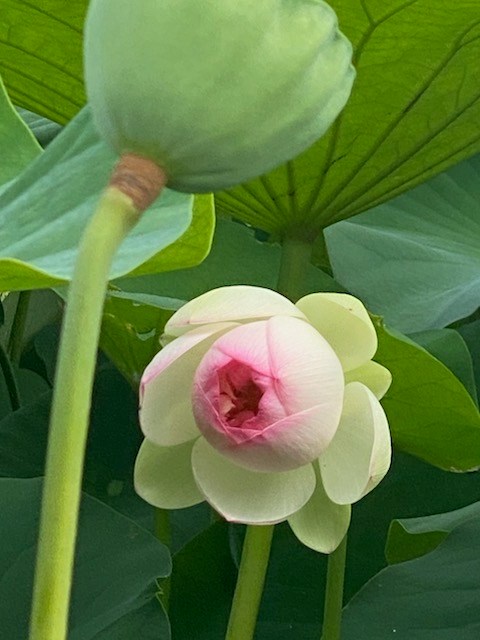 Bloom Report July 12 - July 18th
The lotus are coming in nicely and are at 61% bloom. We expect to be at full bloom within the next week and a half. The water lilies, pickerel weed and purple loosestrife are all in bloom and attracting pollinators. Turtles are basking in the sun and great white egrets are enjoying the marsh. Come out to visit in the morning when the lilies are fully out and the temperatures are cooler.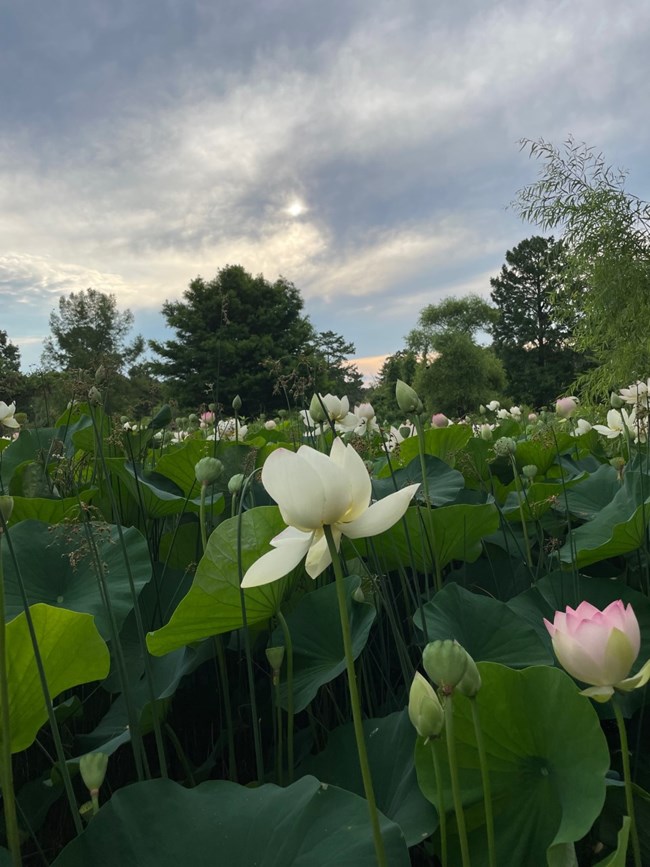 Bloom Report for July 5 - July 11
The lotus flowers are currently at 41% bloom! Some lotus ponds have reached full bloom while others are just starting to show buds. The first American Lotus has bloomed. The American Lotus is the only native lotus and is yellow. The lilies are still in full bloom and the pickerel weed and even a spider lily is in bloom as well. 36 species of birds were seen on a recent bird walk! It is a great time to come out and visit!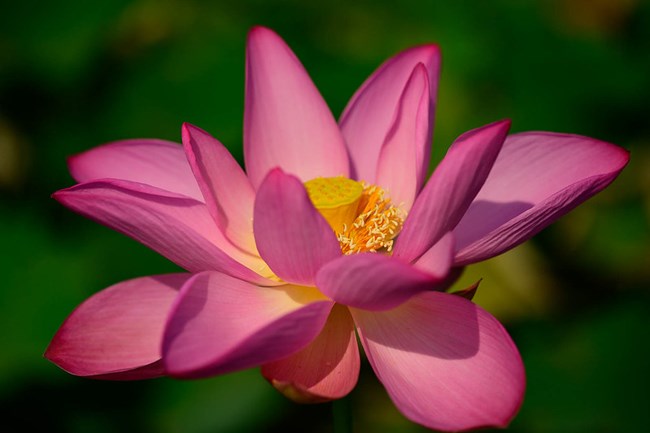 Bloom Report for June 28-July 4
The lotus flowers are currently at 27% bloom. We expect to be in full bloom in mid-July. The American lotus, the only native lotus to North America, is showing buds but has not bloomed yet. The lilies are numerous and beautiful. Birders have been spotting a yellow-billed cuckoo along with indigo buntings and a warbling vireo recently. Come out to Kenilworth Aquatic Gardens soon to enjoy all the sights and sounds of summer!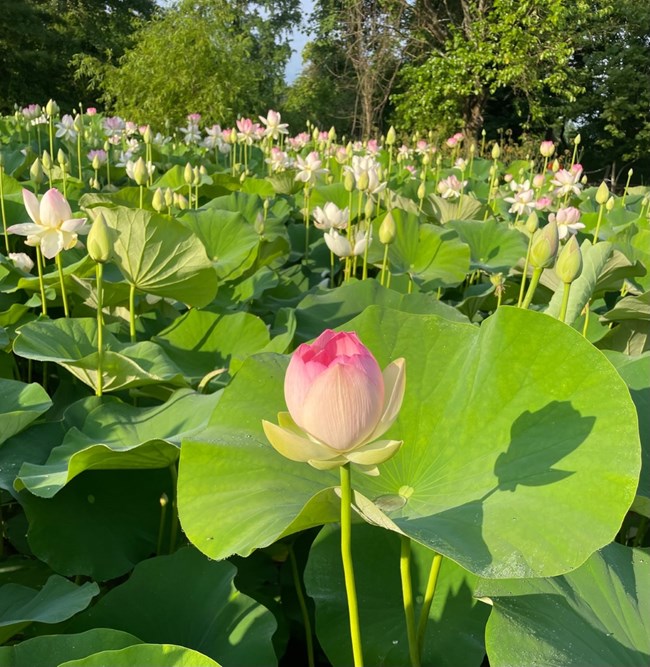 Bloom Report for June 21-June 27
Happy first week of summer! Our lotus flowers are currently at 21% bloom. The lilies are beautiful and abundant throughout the park. Great blue herons and egrets are roaming the marsh and pickerel weed and purple loosestrife are blooming in and around the ponds. We expect to be at full lotus bloom around the third week in July during our festival, but come out early to avoid the large crowds and enjoy the flora and fauna!
Last updated: August 13, 2022