Alerts & Conditions
Kenilworth Aquatic Gardens is Open
Kenilworth Aquatic Gardens is open daily from 8 am to 4 pm. Keep in mind:
There are no vending services available.
Those who come to visit can take steps to recreate responsibly by:
Protecting vegetation and avoiding ticks by staying on established paths.
Staying hydrated by bringing your own water and hand sanitizer.
Wearing a hat or bringing an umbrella to guards against the hot sun.
We are excited to welcome you to the gardens!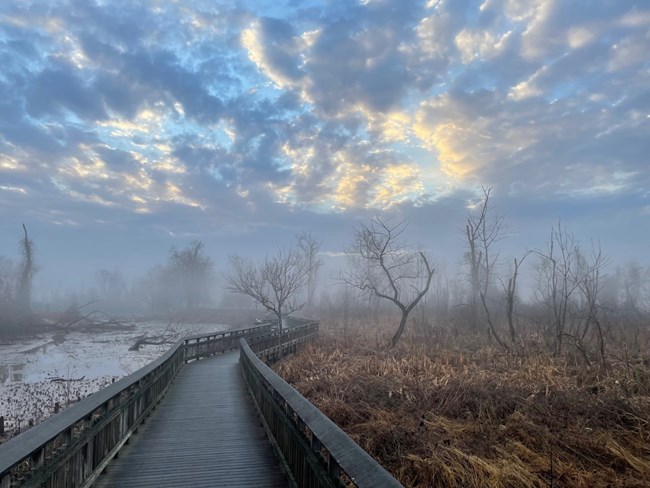 April at Kenilworth
Spring has sprung at Kenilworth Park and Aquatic Gardens! The osprey have returned as well as the great white egrets. Turtles are sunning themselves on warm days and frogs are leaping into the ponds as you walk by. The lilies are starting to peak out of the water. We should have some lilies blooming by the end of the month, with May being a great time to see many lilies. Come out and enjoy some warmer weather today!
Last updated: April 21, 2022