Alerts & Conditions
Kenilworth Aquatic Gardens is Open
Kenilworth Aquatic Gardens is open daily from 8 am to 4 pm. Keep in mind:
There are no vending services available.
Those who come to visit can take steps to recreate responsibly by:
Protecting vegetation and avoiding ticks by staying on established paths.
Staying hydrated by bringing your own water and hand sanitizer.
Checking the weather conditions and being prepared.
We are excited to welcome you to the gardens!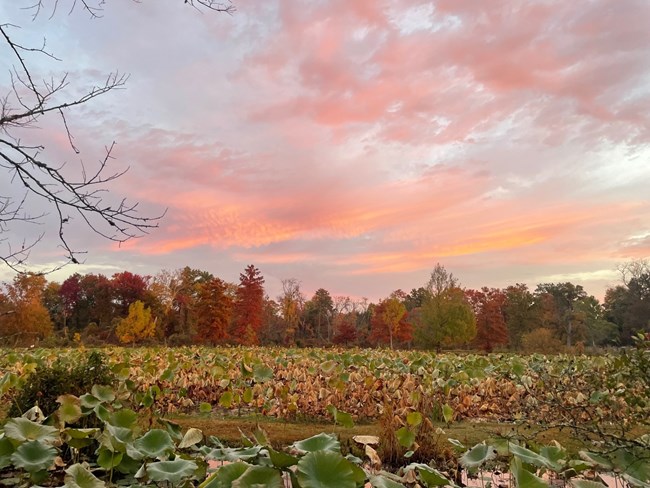 November at Kenilworth Aquatic Gardens
The cool, crisp weather has arrived and Kenilworth is alive in fall colors! This is your last chance to see turtles and frogs before they hibernate for the winter. The beavers are working on their lodge and gathering branches and small trees to prepare for the cold. We are starting to see migratory ducks and winter birds like the yellow-rumped warblers and dark-eyed juncos. The crowds are gone, and it is a great time to come visit!
Come out and enjoy peace and quiet and nature at its best at Kenilworth Aquatic Gardens!
Last updated: November 1, 2023