Alerts & Conditions
Kenilworth Aquatic Gardens is Open
Kenilworth Aquatic Gardens is open daily from 8 am to 4 pm. Keep in mind:
There are no vending services available.
Those who come to visit can take steps to recreate responsibly by:
Protecting vegetation and avoiding ticks by staying on established paths.
Staying hydrated by bringing your own water and hand sanitizer.
Checking the weather conditions and being prepared.
We are excited to welcome you to the gardens!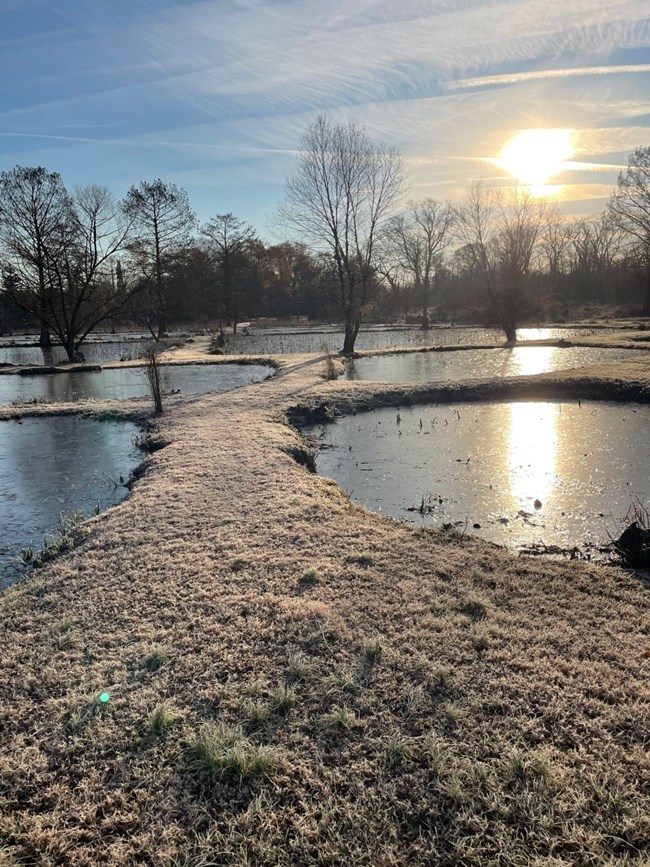 Winter at Kenilworth Aquatic Gardens
Have you ever been to Kenilworth Aquatic Gardens in the winter? The air is crisp and clean and the crowds are long gone. It is wonderful to see the ponds in their dormant state and to see the freshwater tidal marsh bare of vegetation and being visited by migratory ducks and geese. The blooms and warmer temperatures of spring are not far away, but don't miss out on seeing the park on a chilly winter's day. The beavers and muskrats are still working hard, and winter birds are abundant. Come out and visit soon!
Last updated: December 20, 2022