Alerts & Conditions
Kenilworth Aquatic Gardens is Open
Kenilworth Aquatic Gardens is open daily from 8 am to 4 pm. Keep in mind:
The visitors center and Eastern National sales area remain closed to the public. However, the restrooms are now open and there are also two porta potties available. Masks are required when inside the public restrooms.
There are no vending services available.
Those who come to visit can take steps to recreate responsibly by:
Protecting vegetation and avoiding ticks by staying on established paths.
Staying hydrated by bringing your own water and hand sanitizer.
Wearing a hat or bringing an umbrella to guards against the hot sun.
We are excited to welcome you to the gardens! Thank you for your cooperation in helping to keep yourself, other visitors, our staff, and the park safe.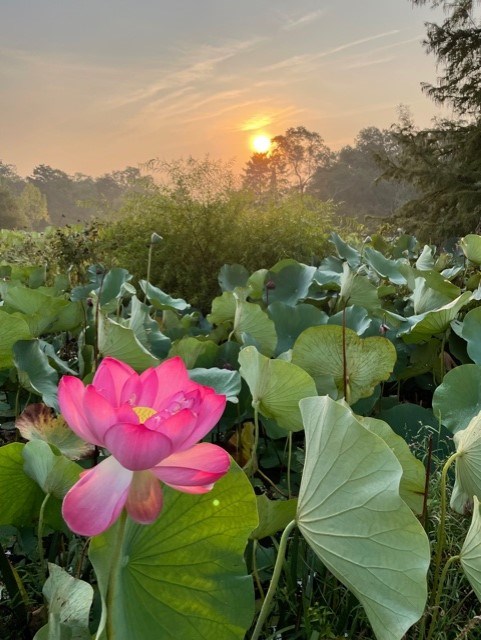 September in Kenilworth
This is one of the last remaining lotus flowers in bloom, however there is a lot to see at Kenilworth Aquatic Gardens as we transition into the cooler weather. The lilies are still in bloom and should be visible until mid October. Fall warblers are migrating through our area and the leaves are starting to change color. Deer, turtles, muskrats, frogs, herons and beavers are all active this time of year. We are proud to welcome a visiting art exhibit sponsored by the Friends of Kenilworth Aquatic Gardens through October. Come out and visit!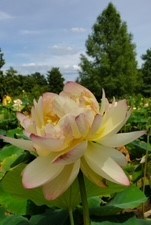 Final Bloom Report July 28, 2021
We are past full bloom, but the lotus flowers and lilies are still very beautiful! There will still be plenty of flowers to see until mid-August, and then they will really taper off. The best time to visit is in the mornings as the flowers are wide open and the temperatures are more pleasant!
We also have wonderful hibisucus flowers and plenty of wildlife to enjoy as well!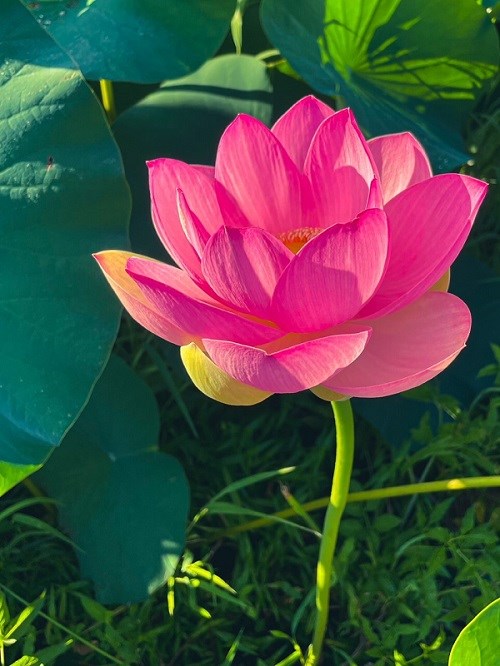 Bloom Report for July 21, 2021
Over the weekend the park hit "peak bloom." Although peak bloom has past, there are plenty of lotus and lily flowers left that are still flowering to enjoy. Weekday mornings continue to be the best time to visit due to crowds and temperatures.
Bloom Report for July 14, 2021
The lotus flowers are popping up all over the park and are at 61% bloom! We have been getting very large crowds to see the flowers. The best time to visit is in the morning when the flowers are in full bloom and the temperatures are not too high!

Many great egrets, great blue herons, green herons, turtles and osprey flybys have been spotted this week!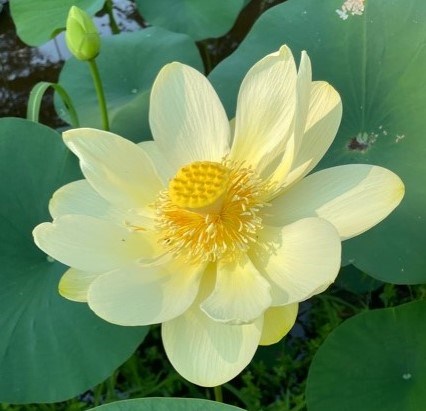 Bloom Report for July 7, 2021
The American Lotus has emerged and the lotus flowers are at 48% bloom! We open at 8am and the best time to see the flowers (and beat the heat) is in the morning.
More butterflies have been spotted this week along with dragonfies, indigo buntings, muskrats and lots of herons and egrets!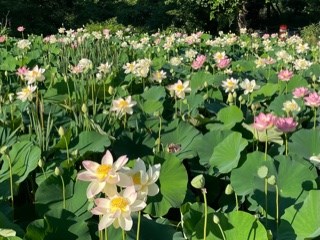 Bloom Report for June 30, 2021
The lotus flowers are popping up all around the park and are at 38% bloom. The lilies are out in force and are very pretty.
Also, 7 great blue herons, 4 great egrets and 1 green heron were spotted from the boardwalk today!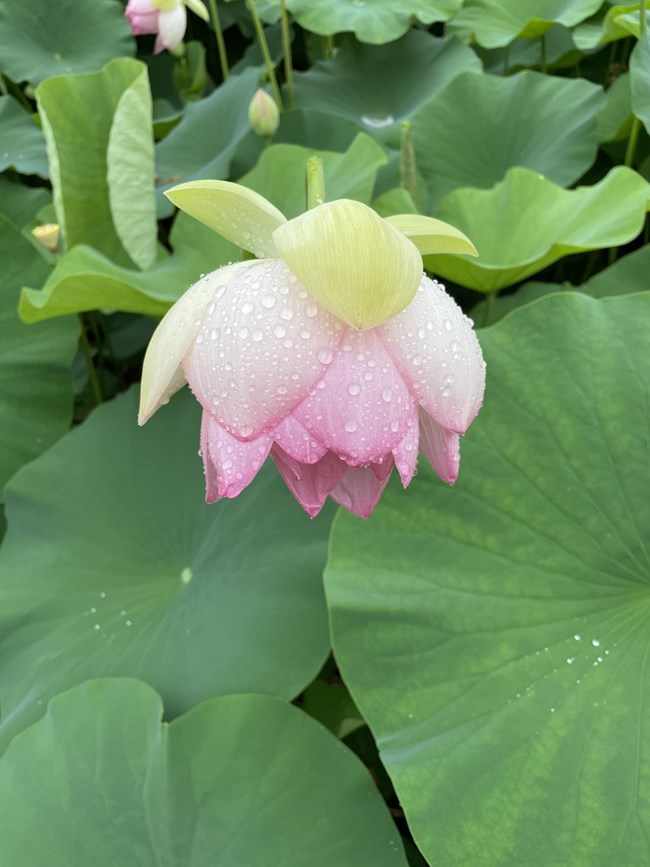 Bloom Report for June 23, 2021
The lotus flowers are starting to emerge and are at 18% bloom.
Also, a white-tailed deer fawn has been spotted from our boardwalk!
Last updated: September 14, 2021