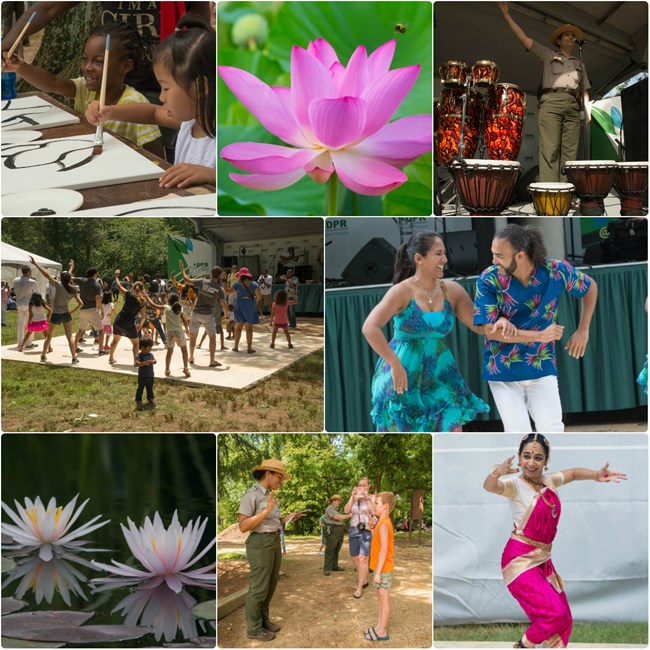 The Lotus and Water Lily Festival is an annual event that celebrates global culture in the wild wetlands of Kenilworth Park and Aquatic Gardens. At this free family fun celebration, visitors enjoy cultural exhibitors, hands-on activities, lotus tea tasting, traditional Latin, Asian and African performances and the spectular lotus and water lilies in full bloom!

Lotus and Lily Festival Event Date:
July 21, 2018

Stay tuned for updates on 2018's festival happening during the centennial of Anacostia Park!

Share your excitment about the upcoming event on social media!