Places

Kalaupapa National Historical Park was established in 1980. Within its boundaries are the historic Hansen's disease settlements of Kalaupapa and Kalawao. The community of Kalaupapa, on the leeward side of Kalaupapa Peninsula, is still home for many surviving Hansen's disease patients, whose memories and experiences are cherished values. In Kalawao on the windward side of the peninsula are the churches of Siloama, established in 1866, and Saint Philomena, associated with the work of Father Damien (Joseph De Veuster).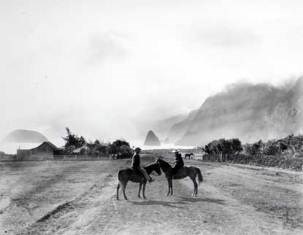 A Brief History of Kalaupapa
Kalaupapa is a place with a rich and complex history spanning numerous eras. From the ancient Hawaiians to today, people have been inhabiting Kalaupapa peninsula. Read about the History of Kalaupapa and the different peoples that have contributed to this history.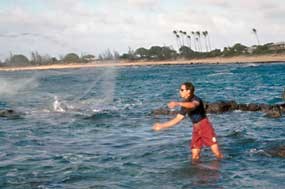 Kalaupapa Today
For people in Kalaupapa, life is a little quieter than other places. There are no restaurants, no movie theaters, no shopping malls, and only a few miles of road to drive. But in many respects it offers more fellowship and opportunities for people to come together as a community than in many American towns. Learn about what life is like today in Kalaupapa.
Last updated: February 28, 2015