Place
St. Philomena Church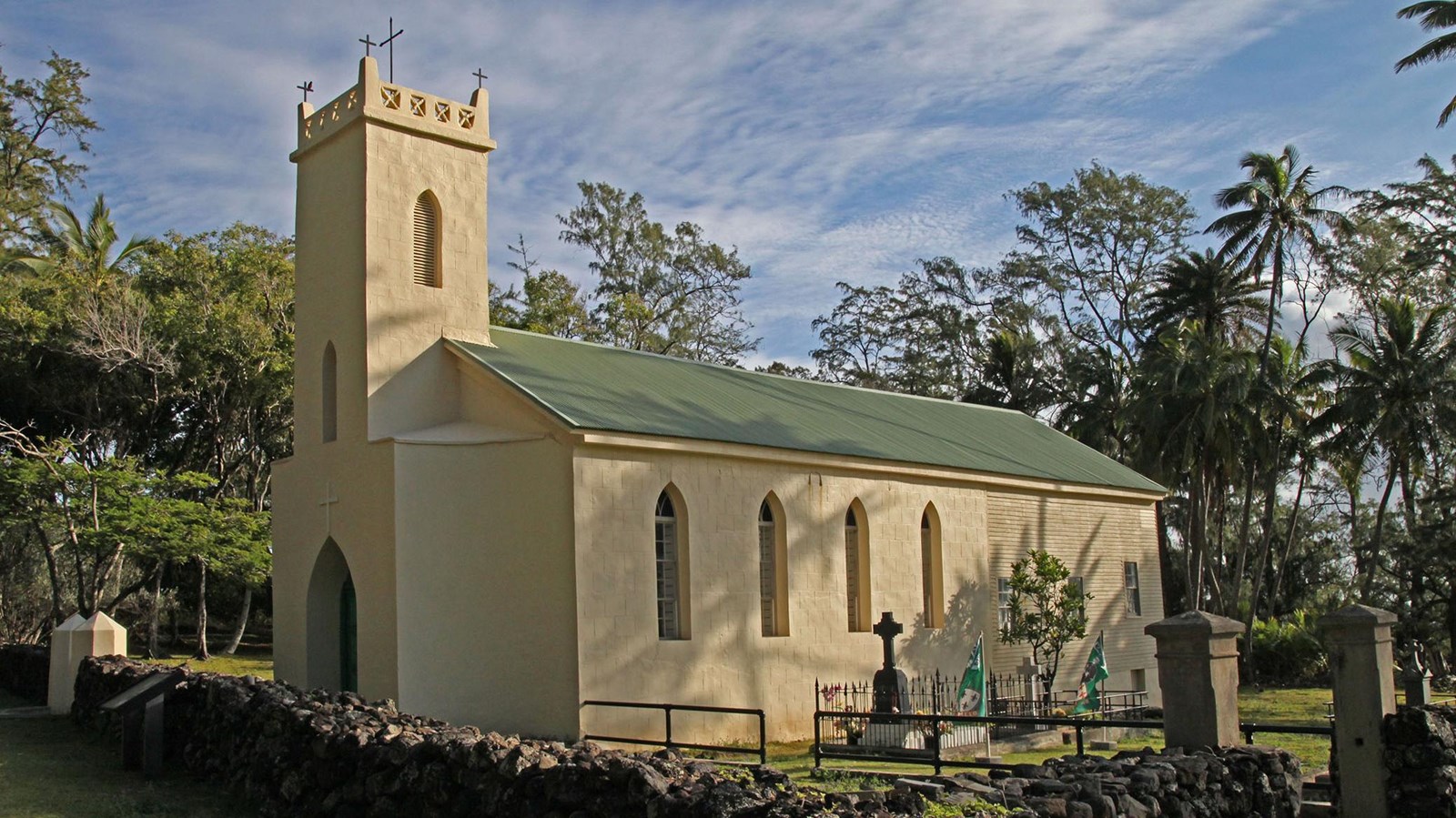 Location:
Kalaupapa National Historical Park
Historical/Interpretive Information/Exhibits, Parking - Auto
This historic church's breathtaking physical setting and nearby graveyards illustrate the tragedy and the peace of Kalawao.
The story of St. Philomena is tied to Father Damien's own story. Father Damien came to help ease the suffering of Hansen's patients, and after two days, he volunteered to be the first resident priest. Immediately, he and some patient helpers began to improve upon the small wooden chapel.
A small wooden building was used for Catholic church services when Father Damien arrived at Kalawao in 1873. This chapel had been built the year before by Brother Victorin Bertrant. By 1877, Father Damien had expanded the church and added a bell tower. In 1888 a storm destroyed the steeple. With the help of Brother Joseph Dutton, the church repaired and expanded with the stone-reinforced façade that still stands. Father Damien died in 1889, a few months before the church's completion.
Today, St. Philomena Church is one of only a few remaining structures on the Kalawao side of the Kalaupapa peninsula. The National Park Service restored the church in 2009 in anticipation of Father Damien's canonization.
Last updated: October 25, 2022