Photography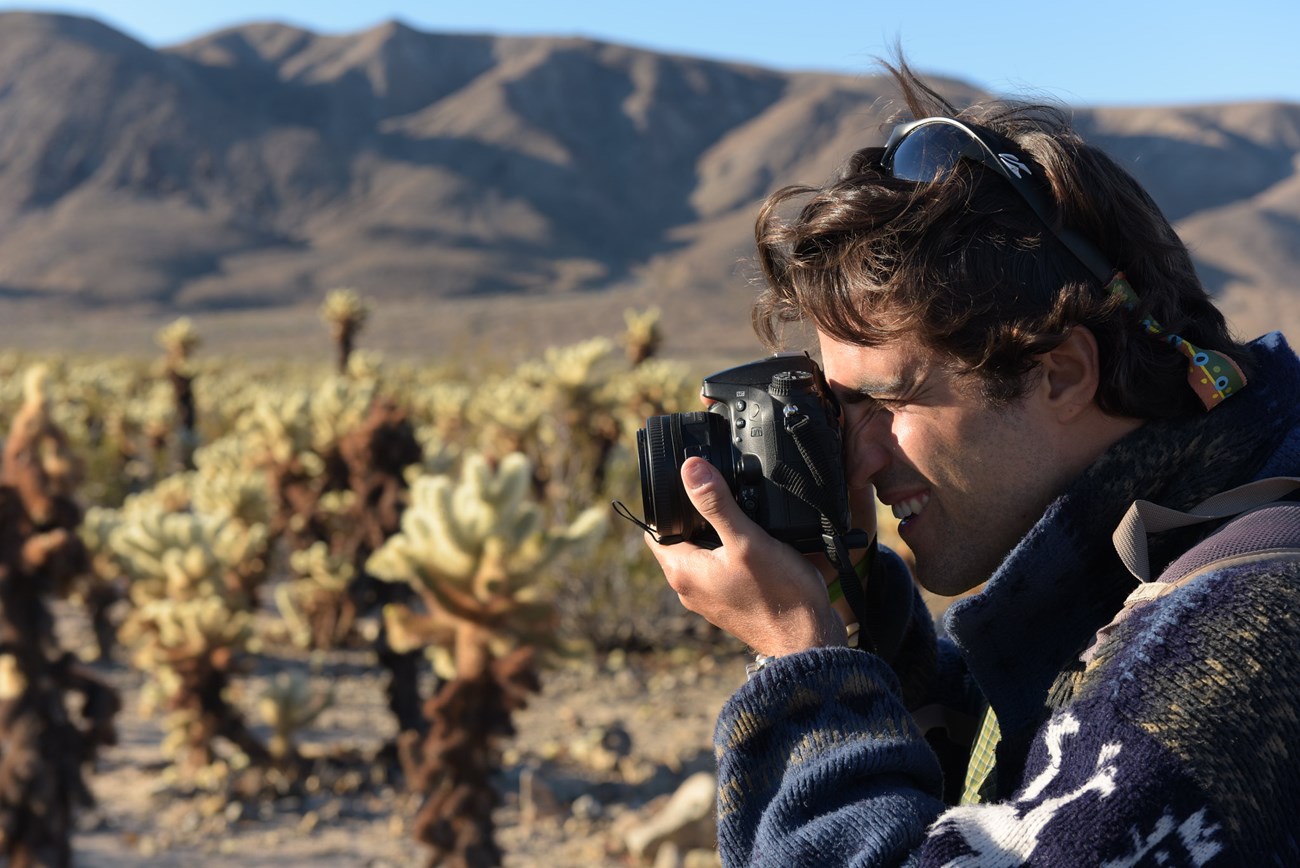 Rounded blocks of coarse-grained monzogranite. A plump chuckwalla basks in the sun. The bizarre branches of Joshua trees. Wide-open desert skies. The fluttering flight of a bird into the sheltering arms of a catclaw acacia. Helmeted rock climbers gracefully working their way up a rock face. Whatever the subject, Joshua Tree National Park is a photographer's delight.

Share your photos with us
Joshua Tree is active on several social media channels. You can view and download public domain images from
our photo galleries on Flickr
or
follow us on Instagram
,
Twitter
, or
Facebook
for more. Tag us in your pictures if you'd like to share them!
Want to learn about photography in a beautiful place?
Desert Institute field courses
, offered by park partner the Joshua Tree National Park Association in the spring and fall, usually include photography classes and workshops.
Commercial photography requires a permit
Please see
Permits & Reservations
if you will be taking pictures or filming video for commercial use. Visitors wishing to take pictures or record video for personal use do not need a permit.
Last updated: April 19, 2021