Night Sky Festival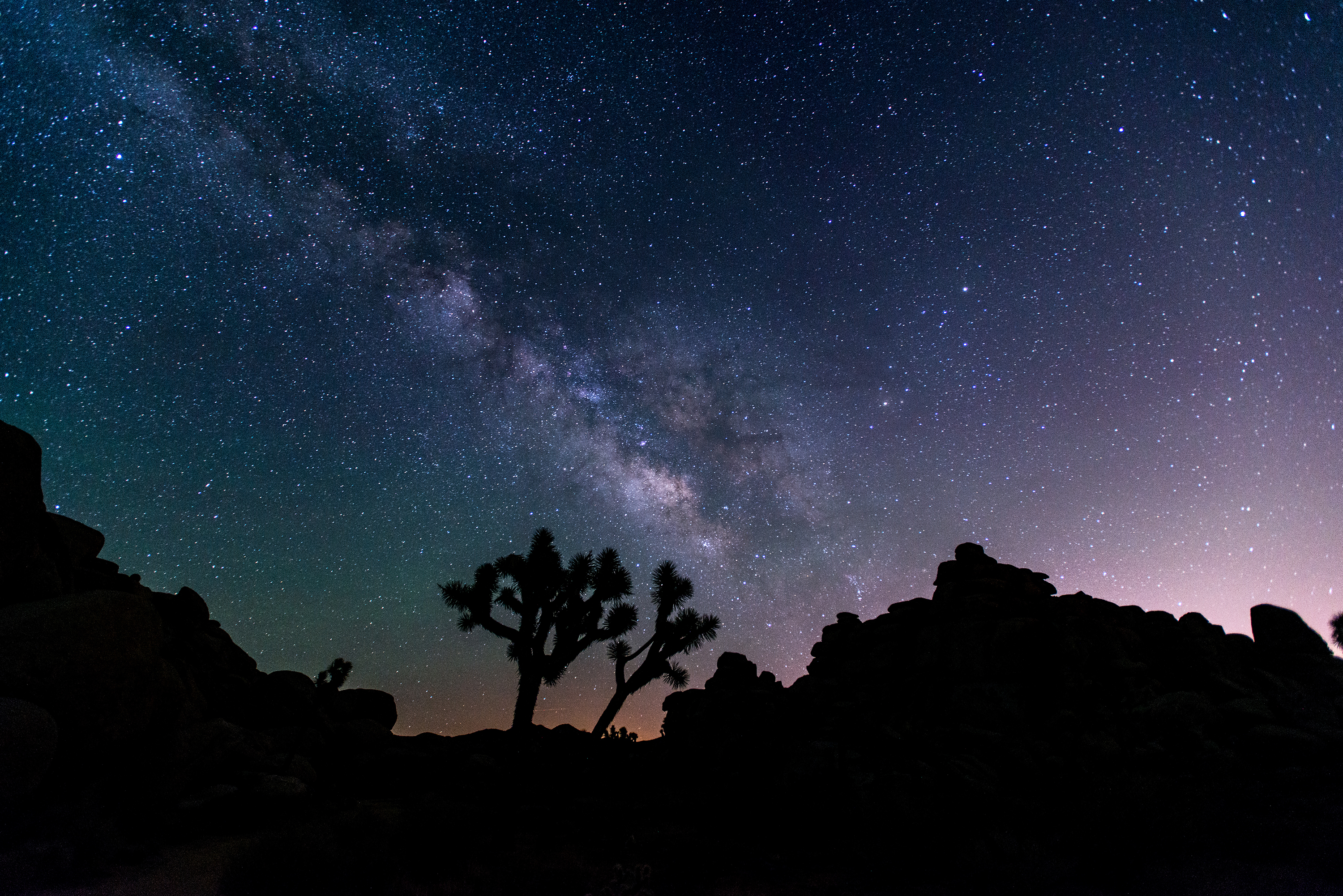 2017 Night Sky Festival: November 10-12
This Veteran's Day weekend, the National Park Service and partners will bring together astronomers, scientists, night-sky enthusiasts, artists, junior rangers, and members of nearby communities to celebrate the night skies of Joshua Tree National Park. This event is free of charge. Park entrance fees apply November 10. November 11 & 12 are fee-free days in honor of Veteran's Day.

The festival will run from approximately 5 pm on Friday, November 10 to 2 pm on Sunday, November 12. It will include solar viewing and an astronomy fair by day, as well astronomy programs and telescope viewing of our universe by night--weather permitting. Events will take place at various locations, but particularly in the vicinity of the Oasis Visitor Center near the park's North Entrance in Twentynine Palms, CA.

Watch this site for further details as the date approaches! No reservations are required for the event, only for local lodging or camping.
Visiting Joshua Tree National Park some other weekend?
Check park bulletin boards for posted Friday or Saturday night Evening Campfire Programs offered at Jumbo Rocks or Cottonwood campgrounds. Topics vary.

There may be telescope viewings held outside the park by local partners, Sky's the Limit and Southern California Desert Video Astronomers.
Bring a red light to events at night. No white lights. Find out more about night sky viewing etiquette and advice.

Or, on any clear night, come enjoy the stars on your own! Read more about stargazing in Joshua Tree.
Watch a series of short films and learn more about why the National Park Service cares about protecting dark night skies.
Last updated: April 21, 2017