Cottonwood Spring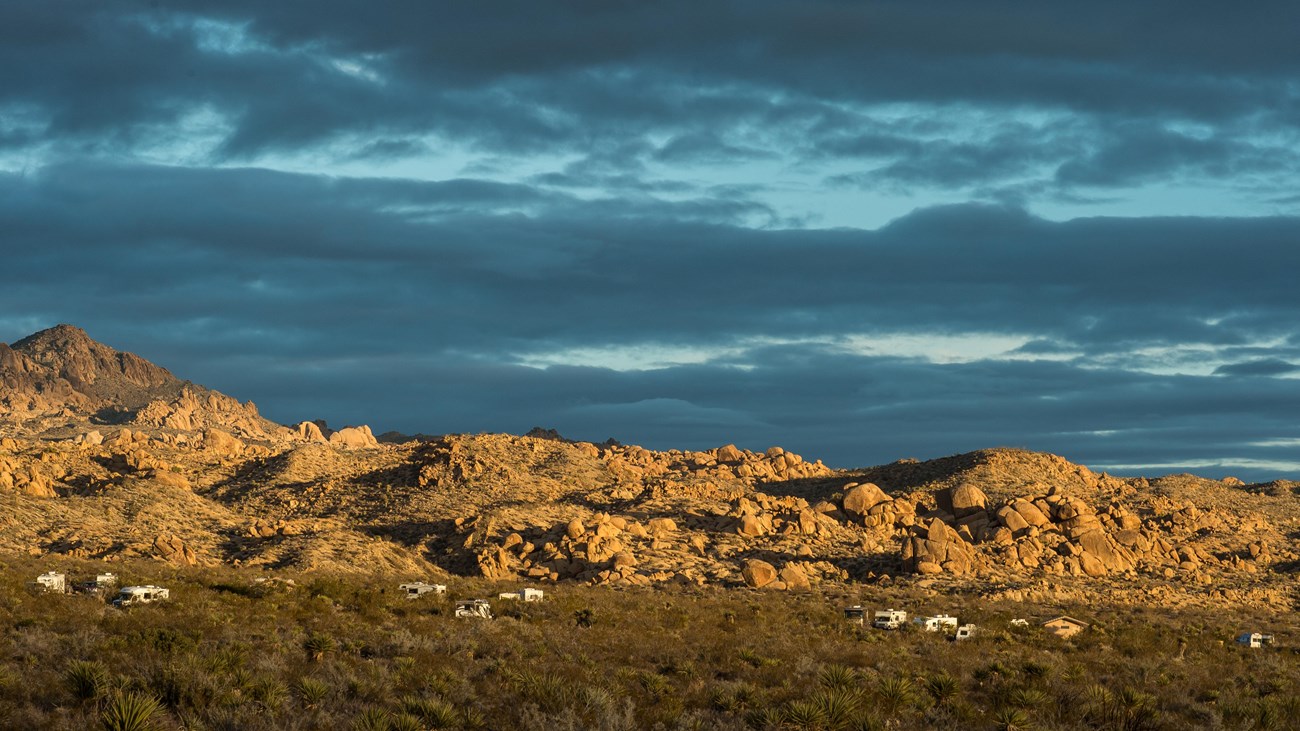 Cottonwood
62 sites. $20 per night. 3,000 feet in elevation. Water, flush toilets, tables, fire grates, and a dump station.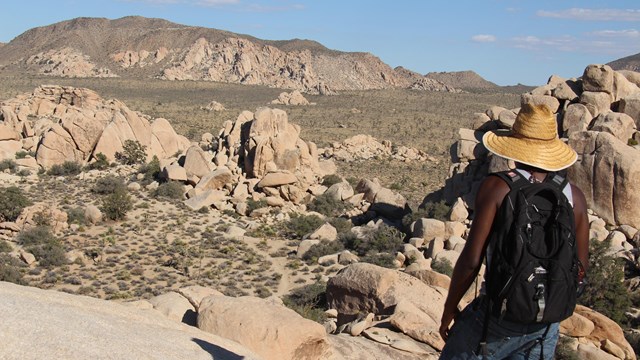 Hiking
Joshua Tree has about 300 miles of hiking trails for you to explore. Which one is calling to you?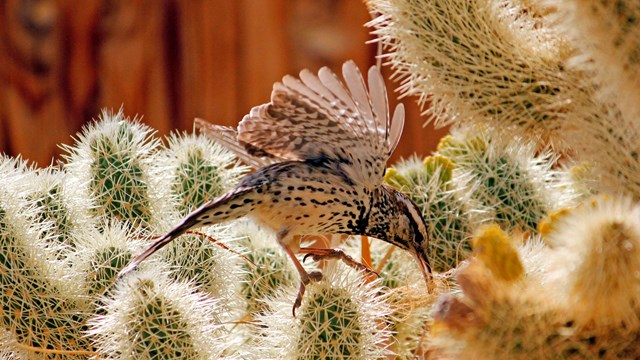 Birds
More than 250 species of birds have been observed in Joshua Tree.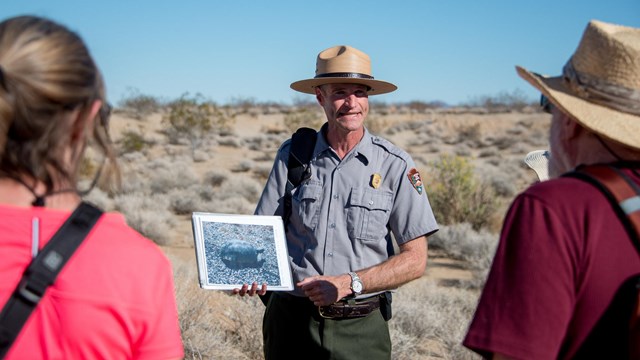 Calendar of Events
Find out about ranger-led programs and special events taking place in the park.
Cottonwood Spring Oasis, one of the best kept secrets in Joshua Tree National Park, is just seven miles from the southern entrance to the park. The spring, the result of earthquake activity, was used for centuries by the Cahuilla Indians, who left bedrock mortars and clay pots, or ollas, in the area.
Gold
Cottonwood Spring was an important water stop for prospectors, miners, and teamsters traveling from Mecca to mines in the north. Water was necessary for gold processing, so a number of gold mills were located here. The remains of an arrastra, a primitive type of gold mill, can be found near the spring, and concrete ruins mark the sites of two later gold mills in the area.
Cottonwood Spring was first mentioned in a gold mine claim filed in 1875, indicating that the trees are native. Fan palms first appear around 1920, perhaps growing from seeds deposited by a bird or coyote.
Hiking
A number of hikes begin at Cottonwood Spring. A short, easy walk down Cottonwood Wash leads past a second oasis to a dry falls. In wet years, the falls can become a scene of rushing water and red-spotted toads. Bighorn sheep often come up the wash for water in the early hours. An old teamster road drops down past the falls to the lower wash. A short hike leads through palo verde and desert willow trees to the remains of Moorten's Mill.
The three-mile loop trail to Mastodon Peak offers spectacular views, interesting geology, the Mastodon Mine, and the Winona Mill Site. And, for those looking for a longer hike—eight miles round trip—and the largest stand of fan palms in the park, the Lost Palms Oasis trail is a sure winner.
Birding
But you don't have to hike to enjoy Cottonwood Spring. This is one of the best birding spots in the park, so bring your binoculars and sit a spell.
Camping
The campground, which has water and rest rooms, is located one-half mile from Cottonwood Spring via a signed trail; there are also shaded picnic tables in the campground.
Ranger Programs
To learn more about the plants, animals, and history of this fascinating place, join a ranger-led hike, walk, or evening program, offered most weekends.
Last updated: May 9, 2021