Minor Flood Event in Joshua Tree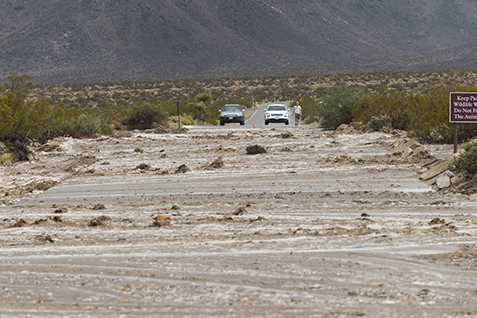 News Release Date:
August 27, 2015
Contact: Jennie Kish Albrink, 760-367-5520
Contact: Kirk Diamond, 760-367-5680
JOSHUA TREE NATIONAL PARK, Twentynine Palms, California –
Joshua Tree National Park experienced flooding on the Twentynine Palms section of the park road yesterday afternoon. 
The road did not officially close, but was strewn with considerable debris. 
Park road crews and heavy equipment operators were on site immediately after the rain and had the majority of rocks and mud cleared by 5:00 yesterday evening. 
Clean-up work will be ongoing throughout the day. Contact Chief of Maintenance, Kirk Diamond at 760- 367-5680 for further information.
For more information see,www.nps.gov/jotr, or follow us on Facebook, Twitter (@JoshuaTreeNP), and Instagram (@JoshuaTreeNPS).
Last updated: August 27, 2015