Joshua Tree National Park Asks Visitors to Watch Out for Wildlife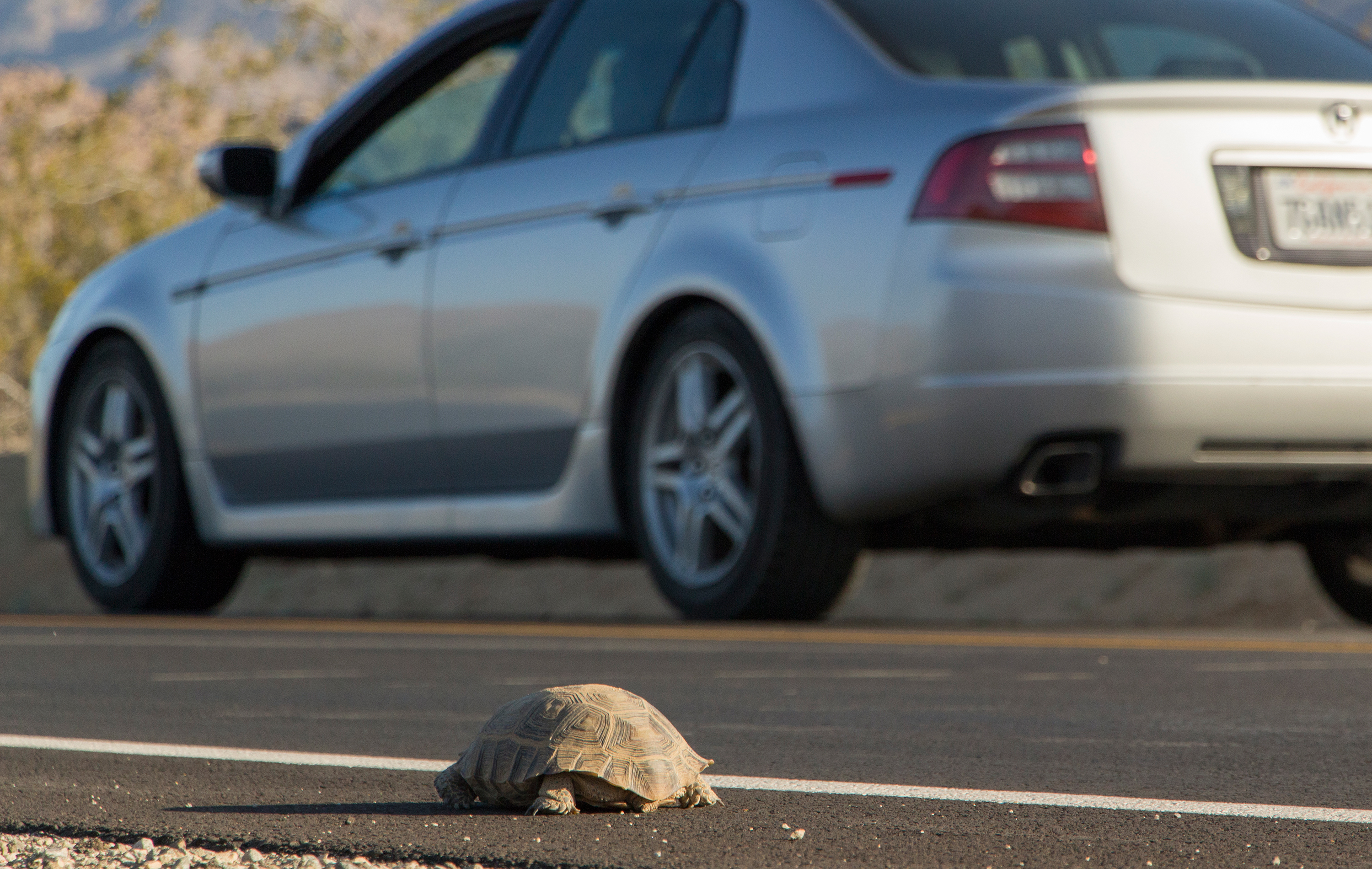 News Release Date:
March 29, 2017
Contact: George Land, 760-367-5507
Joshua Tree National Park is asking visitors, specifically those driving in the park, to look out for wildlife on the roadways and in parking lots. In the past week, three desert tortoises have been killed by vehicles. Two of the tortoises were run over by vehicles in a campground.  
Two main factors are contributing to these latest incidents. Sheer numbers of visitors to the park have greatly increased over the last couple years causing more traffic and, with the park in bloom; animals like the desert tortoise are out enjoying the bounty of food available in the desert.
In the wild, desert tortoises live to be around 50 years old, with varying estimates of life-span from 50-80 years. They are listed as a "threatened" species and the park regularly monitors the tortoise population within its borders.
Park officials want to remind the public to drive with caution and be on the lookout for not only tortoises but any and all wildlife in the park. Objects that may look like a rock or branch on the road could be one of the park's resident critters. Slow down, look out and please help reduce these senseless wildlife fatalities.
Last updated: March 30, 2017