David Smith Named as Joshua Tree Superintendent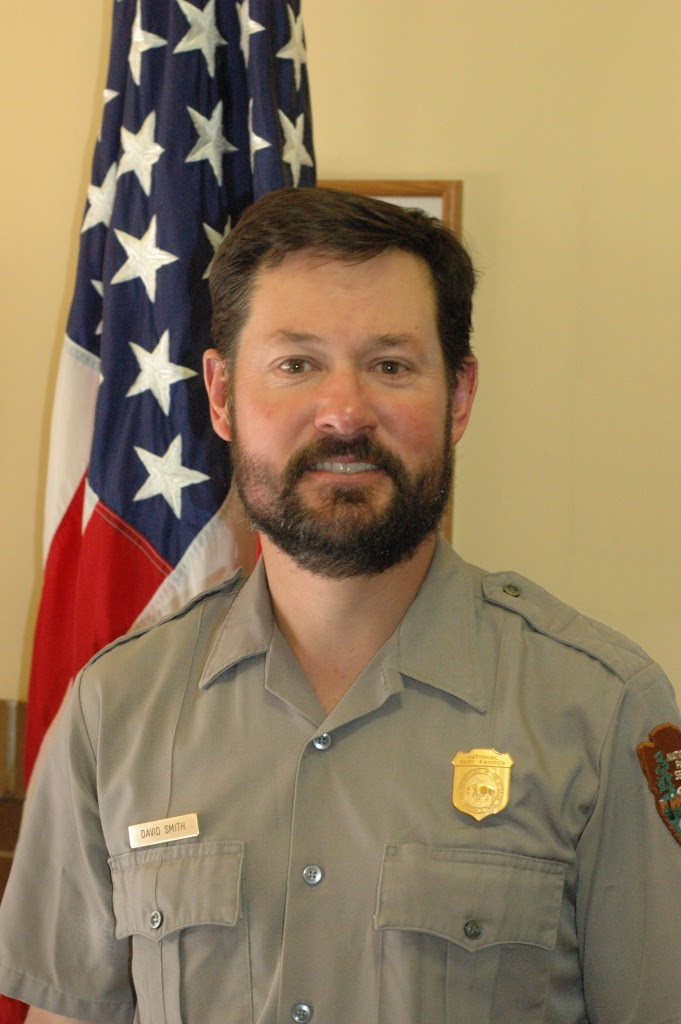 News Release Date:
July 17, 2014
Contact: Jennie Kish Albrinck, 760-367-5520
 SAN FRANCISCO – David Smith has been selected as the new superintendent for Joshua Tree National Park in California. Smith is currently the superintendent of Brown v. Board of Education National Historic Site in Topeka, Kansas. He will begin his new position in mid-September, replacing former superintendent Mark Butler, who retired earlier this year.
"David's experience and proven leadership will be a great asset for the park," said Pacific West Regional Director Chris Lehnertz. "His background working in diverse parks with many different types of resources and his proven success in building collaborative relationships both inside and outside government makes him a great fit. It is a bonus that David considers Joshua Tree to be 'his dream park.' It is where he signed on as a park volunteer, and in 1998, got his first permanent position with the National Park Service." 
During 22 years with the National Park Service, Smith has served as a law enforcement ranger, a park interpreter, and a biological technician in a host of western parks. Before coming to Kansas, he served in Washington, D.C. as legislative staffer on the House Natural Resources Committee as part of the NPS Bevinetto Fellowship program. Smith arrived in Washington having worked as district naturalist at Grand Canyon National Park, interpretive specialist at the Juan Bautista de Anza National Historic Trail, and as a law enforcement ranger at Cabrillo National Monument and Arches and Canyonlands National Parks. 
"I grew up climbing and camping in what is one of America's hidden jewels: Joshua Tree National Park," said Smith. "Helping to lead Joshua Tree in the coming years is an honor. The staff at Joshua Tree are committed to caring for the park and its visitors. They are leaders in environmental education, scientific research, as well as search and rescue, resource protection, and facilities management. I am looking forward to the privilege of working with such an amazing cadre of individuals."
Smith earned a BS in Forestry/Developmental Studies from the University of California, Berkeley as well as an MS in Resource Interpretation from Texas State/Stephen F Austin University. He is a graduate of the NPS GOAL leadership program and is the national winner of the Freeman Tilden Award for excellence in interpretation. He is also featured in a 2013 TEDx talk on civic engagement and national parks (Why Community Matters-The Case for Civic Engagement and Parks: David Smith at TEDxSFA).
Smith grew up in northern San Diego County, California, which is still home to his extended family. He will be joined by his spouse and their two children when he begins his tour of duty in mid-September. Smith's hobbies include rock climbing and trail running. He is looking forward to finding a local church, maintaining his ties with Rotary and becoming an active member of the greater Joshua Tree National Park area communities. 
Joshua Tree National Park is immense – nearly 800,000 acres – and infinitely variable. Two deserts, distinct large ecosystems primarily determined by elevation, come together in the park. Below 3,000 feet, the Colorado Desert (part of the Sonoran Desert), occupying the eastern half of the park, is dominated by the abundant creosote bush. Adding interest to this arid land are small stands of spidery ocotillo and cholla cactus. The higher, slightly cooler, and wetter Mojave Desert is the special habitat of the Joshua tree, for which the park was named. To learn more, visit www.nps.gov/jotr.
About the National Park Service.  More than 20,000 National Park Service employees care for America's 401 national parks and work with communities across the nation to help preserve local history and create close-to-home recreational opportunities. Learn more at www.nps.gov.
*******Editor's Note: David Smith is available for interviews at 785-817-1843.
Last updated: February 28, 2015