Plan A Field Trip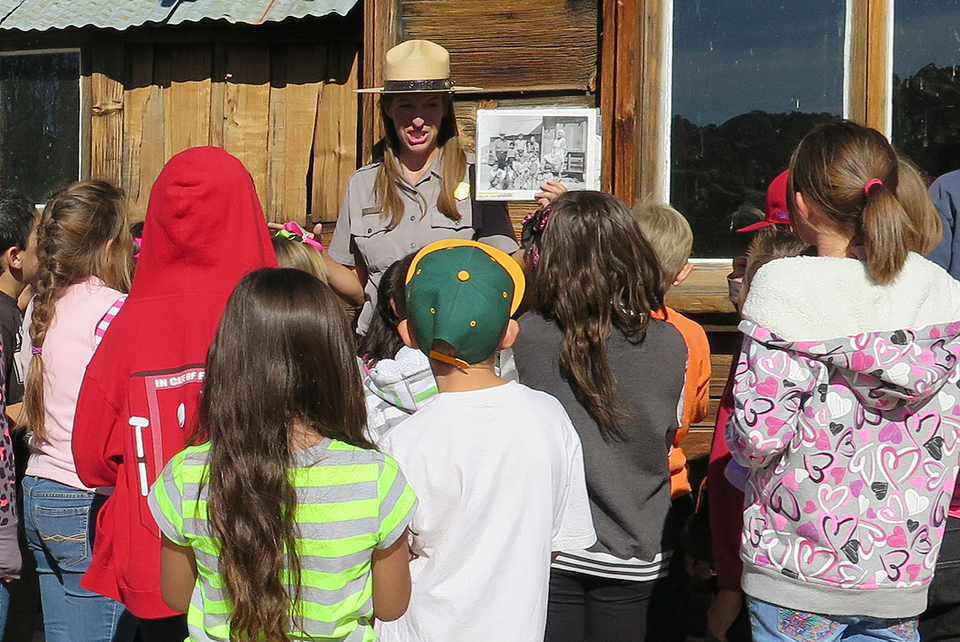 Joshua Tree National Park provides the perfect outdoor setting to enhance classroom-based learning. You can visit on your own or have a ranger join you for an outdoor education program. All ranger-led education programs are curriculum-based (California State Education Standards) and free of charge.

The education office will begin accepting reservations for the 2017-2018 school year on August 1, 2017.
Ranger-led Field Trips
Follow the steps outlined below to schedule a ranger-led field trip to Joshua Tree.
1. Select a Program
Joshua Tree National Park rangers offer in-park programs. Program lengths vary. Programs must be scheduled one month prior to date presented. Programs dates are on a first come, first served basis. Once a program date is confirmed, it cannot be changed.
2. Submit a Reservation Request Form
Download, completely fill out, and return via email or standard mail.
Things to keep in mind while filling out this form:
Fill out a separate form for each day you plan to bring your school to the park.

Select only one program topic per day

Most program locations can accommodate 1 bus & 2 classes

Programs generally last 1-1.5 hours, not including driving or lunch time. Expect field trip length to be 3-4 hours.
Field Trip Reservation Request Form (73 kB Microsoft Word document)

You may also choose to submit a Transportation Funding Request Form (71 kB Microsoft Word document).
3. Receive Confirmation
Once we receive your request form, we'll add you to our calendar and send you a confirmation email that includes pre- and post-visit activities, as well as important information about your field trip. You can also browse lesson plans and activity materials on this site.
4. Prepare Your Class
Our rangers are committed to giving your class a fun, engaging experience and we also need a commitment from YOU, our school partners, for success:
Please prepare students with pre-visit materials provided (if applicable);

Review checklist provided in confirmation email;

Your assistance throughout the program in maintaining the attention, focus, and good behavior of your students;

Follow up with post-visit activities (if applicable).
With your assistance, we're certain your field trip will be a memorable and educational event for all of your students!
Self-guided Field Trips
Academic fee waivers are available for groups that choose to take a self-guided
trip to Joshua Tree National Park.


Last updated: May 25, 2017