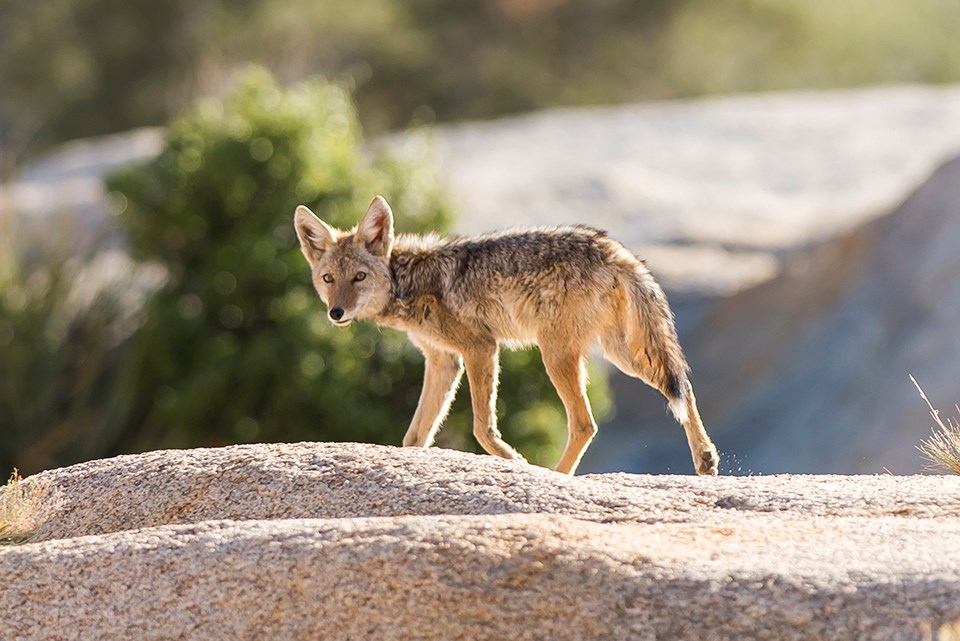 For Your Safety and Theirs
Joshua Tree National Park is a sanctuary and home for wildlife. Enjoy viewing these incredible creatures, but remember that this is their home and we are the visitors. It is illegal and harmful to people and wildlife to approach, feed, handle, capture, or harass any wild animal in the park. If you treat wildlife with respect by not approaching or feeding them, you are helping them live natural lives. By keeping wildlife wild, you are protecting their safety and yours.
Follow Leave No Trace principles to ensure your actions do not have a lasting impact on the park and its wildlife.
Find additional information about wildlife viewing at national parks by visiting Smart Wildlife Watching.