Jobs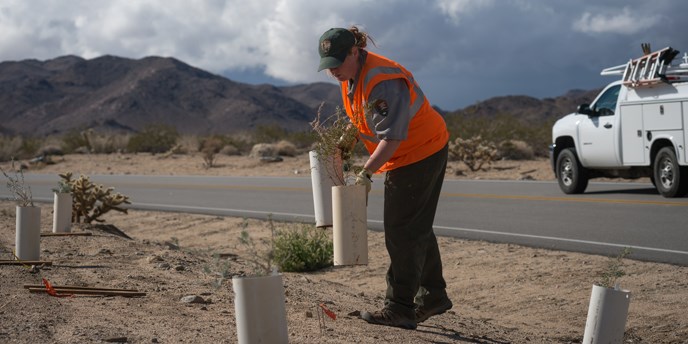 National Park Service Jobs
A wide variety of employment opportunities await you at Joshua Tree National Park. About 100 full-time equivalent positions make up the park staff, in fields including administration, education and interpretation, law enforcement, maintenance, resource management and science, and visitor services. Park employees work outdoors or in the office, behind the scenes or directly with the public, seasonally or year round. Every role is vital for the park to fulfill its mission of preserving natural and cultural resources for future generations while providing meaningful experiences for park visitors.
Current Job Opportunities
Applications for jobs with the National Park Service are accepted via USAJOBS, the federal government's official source for federal job listings and employment opportunity information. The jobs listed below are drawn from USAJOBS, and clicking on any of them will take you to the detailed job announcement on USAJOBS.
Jobs with Park Partners
The Joshua Tree National Park Association, the non-profit cooperating association for the park, assists with preservation, education, historical, and scientific programs for the benefit of Joshua Tree National Park and its visitors. Job opportunities with JTNPA are listed on their website.
Last updated: June 27, 2017