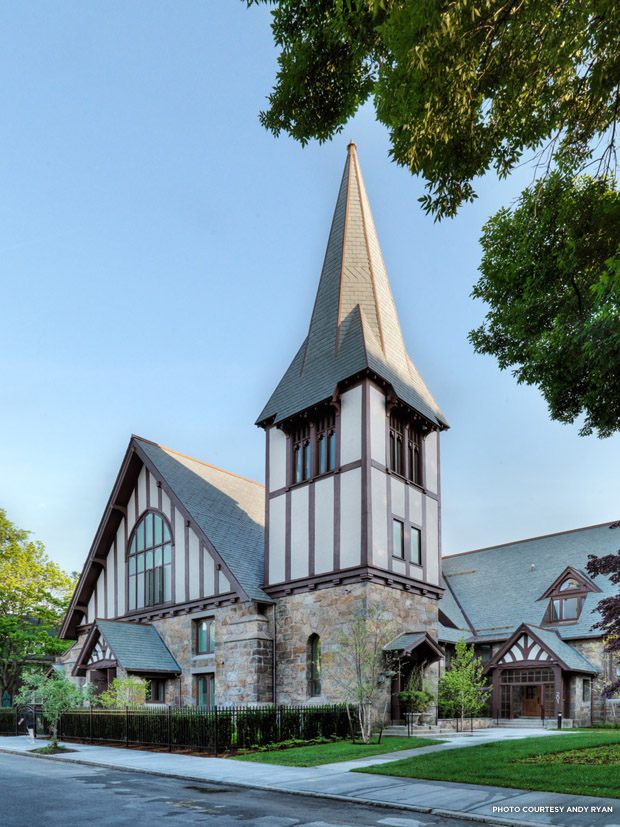 News Release Date:
May 31, 2013
Contact: Jim Roberts, 617-566-7937
John Fitzgerald Kennedy National Historic Site, The Brookline Historical Society, and The Campaign to Preserve St. Aidan's invite you to attend a Community Presentation on the Historical, Architectural, and Cultural Significance of St. Aidan's Catholic Church to Brookline's Coolidge Corner Neighborhood. This program will be held on Thursday, June 13, 2013 from 6:30 – 7:30 P.M. at the Coolidge Corner Branch of The Public Library of Brookline, 31 Pleasant St., Brookline. Admission is free and open to all.
Brookline Historical Society President Ken Liss will speak on the general history and development of Brookline and the North Brookline area.National Park Ranger Jim Roberts will discuss the Kennedy family connection to St. Aidan's Catholic Church and the Coolidge Corner neighborhood while residing in Brookline from 1914-1927.And the Campaign to Preserve St. Aidan's' Diana Spiegel will briefly discuss the efforts by the local community to preserve and adaptively reuse St. Aidan's after its closure in the late 1990s.