2015 Celebration of Rose Kennedy's Birthday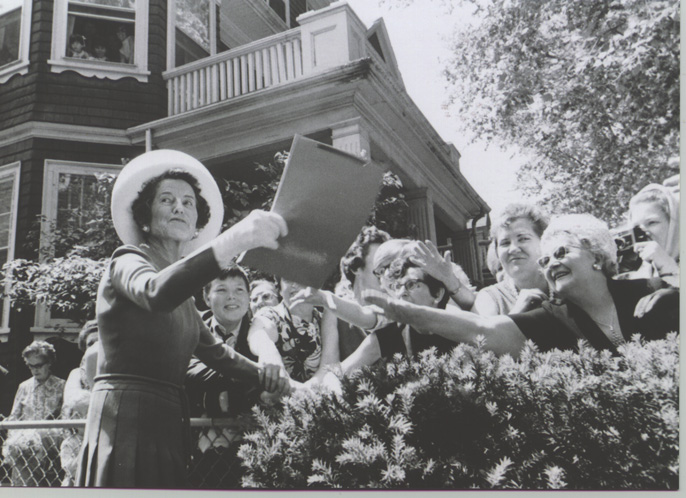 News Release Date:
July 11, 2015
Contact: Jim Roberts, 617-566-7937
Brookline, MA —On Wednesday, July 22, 2015, John Fitzgerald Kennedy National Historic Site (NHS) honors the 125th anniversary of the birth of Mrs. Rose Elizabeth Fitzgerald Kennedy by offering special programs and tours led by National Park Service Rangers and staff from 9:30 a.m. to 5:00 p.m. Admission to the site and to all programs is free.
This event recognizes Rose Fitzgerald Kennedy's birthday (July 22, 1890) and explores her life and family relationships as well as her involvement in politics and public service. An active political figure throughout her life, Mrs. Kennedy was the daughter of a Mayor of Boston, wife of a U.S. Ambassador to the Court of St. James (Great Britain), and mother of three Senators and a President. She was also given the title of papal countess by Pope Pius XII.
Throughout the day, Park Rangers and staff will offer guided house tours, neighborhood walking tours, backyard talks, and other special programs. These programs will explore Rose Kennedy's early years, her role as political companion to her father and husband, the importance of her faith throughout her life, and her efforts to commemorate the political legacy of her son, President John Fitzgerald Kennedy. Refreshments will also be offered in the afternoon. You can download a detailed schedule for the day here.
You can learn more about the site by exploring other parts of our website, or click here to plan your visit. 
Last updated: March 25, 2019