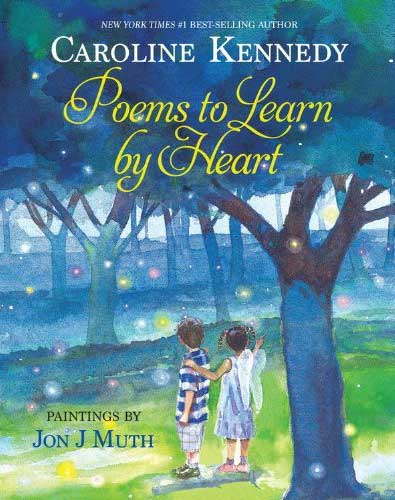 News Release Date:
March 1, 2013
Contact: Jim Roberts, 617-566-7937
Brookline Booksmith and John F. Kennedy National Historic Site welcome Caroline Kennedy to Brookline to speak about her new book, Poems to Learn by Heart, on March 28. Poems to Learn by Heart is a companion to her popular A Family of Poems, andoffers poems for every occasion from a homerun to a sunset, along with commentary from Caroline Kennedy on each subject. The book is also beautifully illustrated with watercolors by Jon J. Muth and will capture the imagination of readers of all ages.
John F. Kennedy National Historic Site will be open to the public from 1pm-4pm before the event. Visitors will have the opportunity to tour the birthplace of John F. Kennedy, Caroline's father, and learn about his experiences growing up in Brookline from 1917-1927. Tours are available on a first come, first served basis; reservations are not required. Please call the John F. Kennedy National Historic Site at 617-566-7937 for more details.
Caroline Kennedy will speak at 6pm at the Coolidge Corner Theater, 290 Harvard Street, Brookline. Tickets are required for this event; please contact the Brookline Booksmith at 617-566-6660 or visit their website for details. The line to enter the theatre begins at 5:30; seating begins at 5:45. Latecomers will be seated at the discretion of the theatre.