2012 Founder's Day Celebration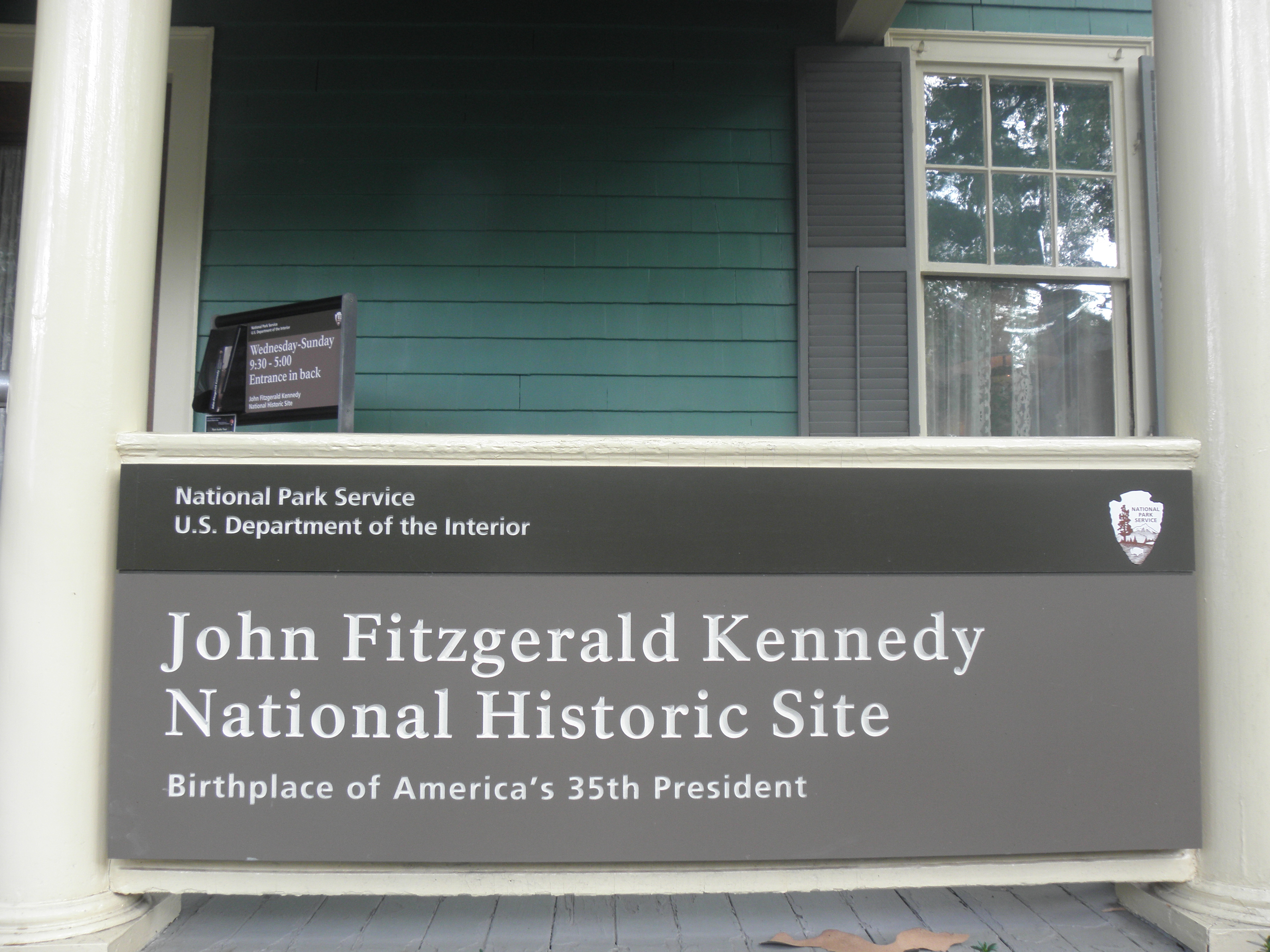 News Release Date:
August 8, 2012
Contact: Sara Patton, 617-566-7937
Brookline, MA — On August 25, 2012, John Fitzgerald Kennedy National Historic Site will celebrate the 96th birthday of the National Park Service by offering special programs and tours from 9:30 a.m. to 5:00 p.m.Birthdays are a time of celebration, and we hope everyone, especially families with children, will join the party. Throughout the afternoon, Park Rangers will read from some of John F. Kennedy's favorite childhood books, and provide visitors with supplies and guidance for making Kennedy-themed bookmarks and writing journals to take home.House discovery booklets will also be available for aspiring Junior Rangers ages 5 to the young at heart.House tours will be offered every half hour, and a special neighborhood walking tour will leave from the Visitor Center at 1pm.Inspired by Michelle Obama's "Let's Move" initiative, this brisk walk will follow in Mrs. Kennedy's footsteps as she encouraged her children to be active outside and explore the world around them.National parks belong to all Americans—so visit the park, tour the home, reflect in the Kennedy's backyard or walk the neighborhood.
Admission to the site and tours is free.
John Fitzgerald Kennedy NHS preserves the birthplace (1917) and boyhood home of the 35th President of the United States. The modest house was the first home shared by the president's father and mother, Joseph and Rose Fitzgerald Kennedy. John, the second of their nine children, spent his formative years in Brookline as his family began its rise to national prominence. In 1966, Rose Kennedy returned to 83 Beals Street to commemorate President Kennedy's life, restoring the birthplace to her recollection of its 1917 appearance.
The National Park Service was established on August 25, 1916. The United States was the first country in the world to set aside its most significant places as national parks so that they could be enjoyed by all. Today, the National Park Service cares for 397 national parks throughout the country—some commemorate notable people and achievements, others conserve magnificent landscapes and natural wonders, and all provide a place to have fun and learn something. To learn about national parks in Massachusetts, visit www.nps.gov/MA .For information to plan a park visit, go to www.nps.gov/findapark.
For updated information, click here or contact John F. Kennedy National Historic Site at (617)566-7937.
Last updated: February 26, 2015