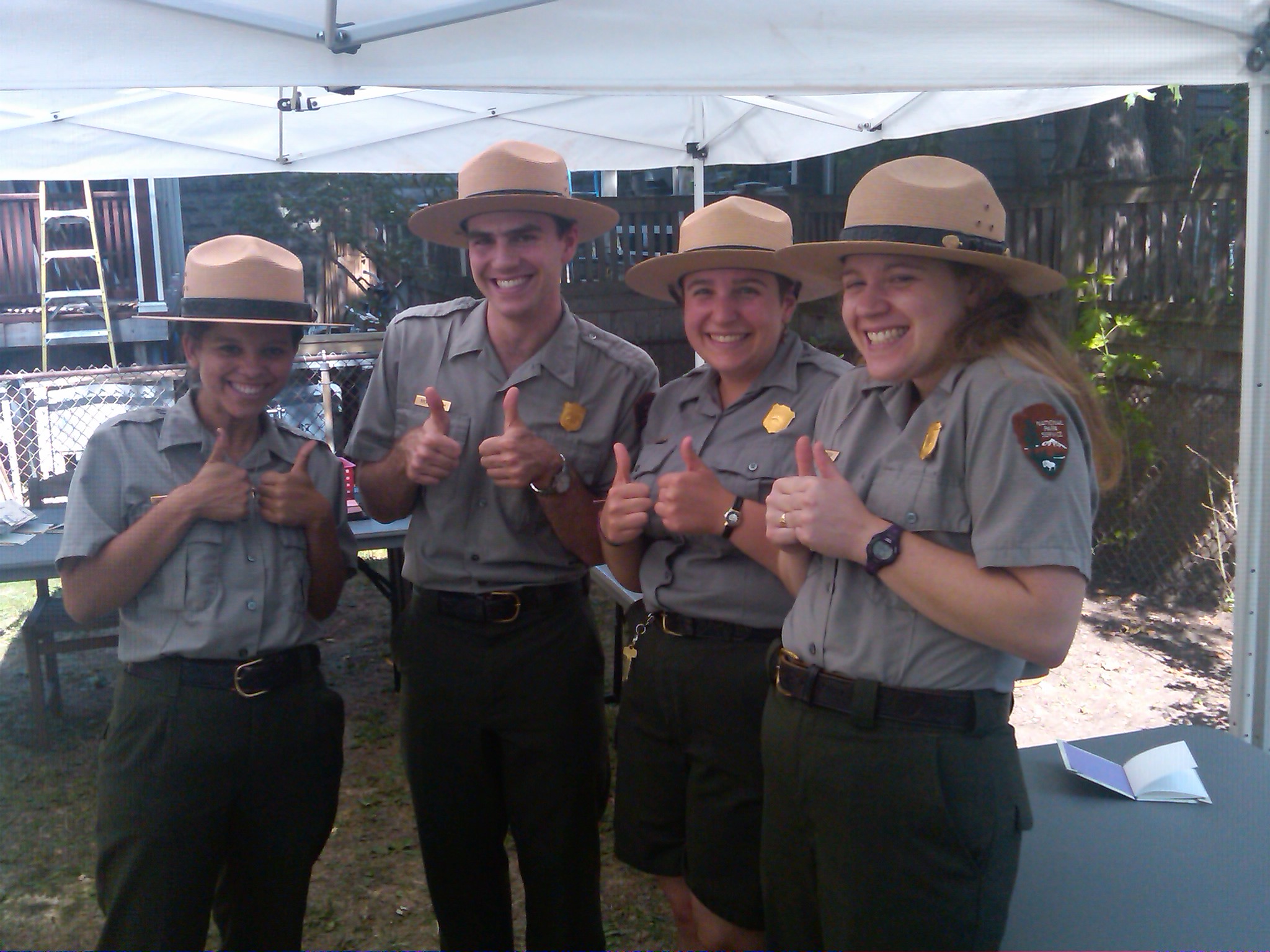 News Release Date:
August 30, 2012
Contact: Sara Patton, 617-566-7937
John F. Kennedy National Historic Site celebrated the 96th Birthday of the National Park Service on Saturday. Participants joined people in all 397 National Park Units in special events inviting all, particularly families, to explore the special places right in their backyard. At John F. Kennedy National Historic Site, participants not only had the opportunity to travel back in time and learn about John F. Kennedy's childhood, but leave their mark on history as well.
Visitors of all ages toured the historic home and many children became Junior Rangers. In the backyard, the young (and young at heart!) completed several craft activities including journal making and bookmarks. Mrs. Kennedy kept many journals throughout her life, and today these journals help us understand her life and her children. Rangers invited visitors to leave their own mark on history by making a journal to record their own thoughts, reflections, dreams and drawings as a record for historians of the future. Mrs. Kennedy was also an avid reader and she passed that love on to her son. Rangers read aloud some of John F. Kennedy's favorite books, including classics like King Arthur and lesser known books like Billy Whiskers, as a child. To encourage reading at home, kids were invited to make a bookmark to take home to use as they explore new books and old favorites.
Two special walking tours connected Mrs. Kennedy's daily walks in the neighborhood, President Kennedy's Presidential Fitness Program and First Lady Michelle Obama's "Let's Move" initiative. Mrs. Kennedy was known for her brisk walks through the neighborhood, and walking at a "Kennedy Pace", visitors learned more about the family. Visitors also completed their daily recommended amount of activity-30 minutes for adults. In the afternoon, families shared in a Presidential Fitness tradition, the "Youth Fitness Song," better known as Chicken Fat. President Kennedy believed that all Americans, particularly children, should be more active, so he distributed a Physical Fitness program endorsed by the President's Council on Physical Fitness. A popular accompaniment to these workouts was the Chicken Fat Song.Watch the video below to see the fun or try it at home!