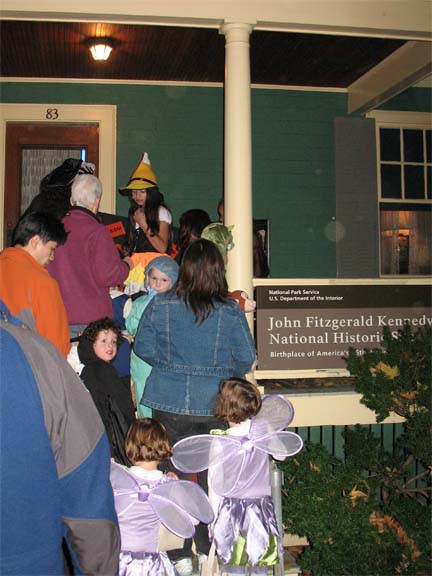 News Release Date:
October 3, 2012
Contact: Jim Roberts, 617-566-7937
Brookline, MA -John Fitzgerald Kennedy National Historic Site (NHS) will close for the season following a special Halloween event on Wednesday, October 31. The site will be closed from November 1, 2012 until May 2013.
On October 31, John Fitzgerald Kennedy NHS will host a special Halloween program from 5:00 to 8:00 PM. National Park Rangers will greet trick-or-treaters at the front of the house, where there will be a photographic display, "Kennedy Halloweens." Trick-or-treaters will receive a special Halloween packet commemorating the 50th anniversary of President Kennedy's challenge to go to the Moon. Revelers might even see a Kennedy campaign worker modeling the fashions of 1952!
The house will not be open for tours during this Halloween evening program. For more information on touring the home, please click here or call (617) 566-7937. For photos, updates and fun, like us on Facebook at www.facebook.com/jfkennedy.