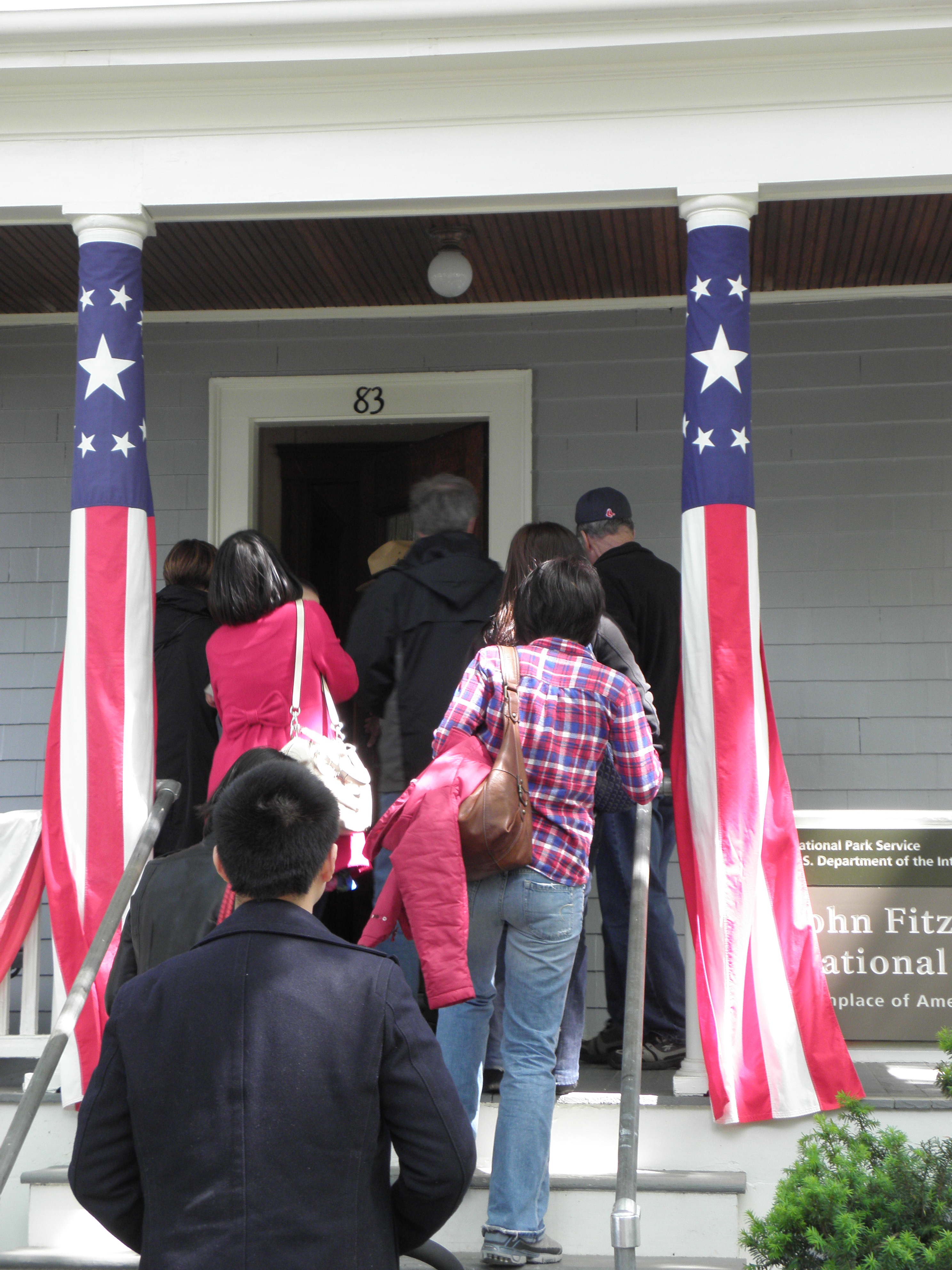 News Release Date:
June 6, 2013
Contact: Sara Patton, 617-566-7937
John Fitzgerald Kennedy National Historic Site opened for the 2013 summer season on Wednesday, May 22. Despite rain and cold, over 600 visitors joined with park staff during the site's opening weekend of celebration on May 25 and 26.

We're 46!
May 26 marked the site's 46th anniversary of becoming part of the National Park System. Donated to the National Park Service in 1967 by the Kennedy family, the home at 83 Beals Street was designated by congress as a National Historic Site the same year. While the site was designated in 1967, Mrs. Kennedy, the president's mother, would spend two more years personally restoring the home to her memories of its appearance in 1917. When President Kennedy's birthplace opened to the public in 1969, the home joined a growing number of historic sites, reflecting the increasing recognition that historic sites have shaped our nation and remain important places for Americans and others to learn about history and heritage. Today, the National Park Service continues to grow in order to recognize the incredible diversity of special places in America. Currently, there are over 400 National Park Units that strive to tell the stories of all Americans. Check out the photos below from the celebration!