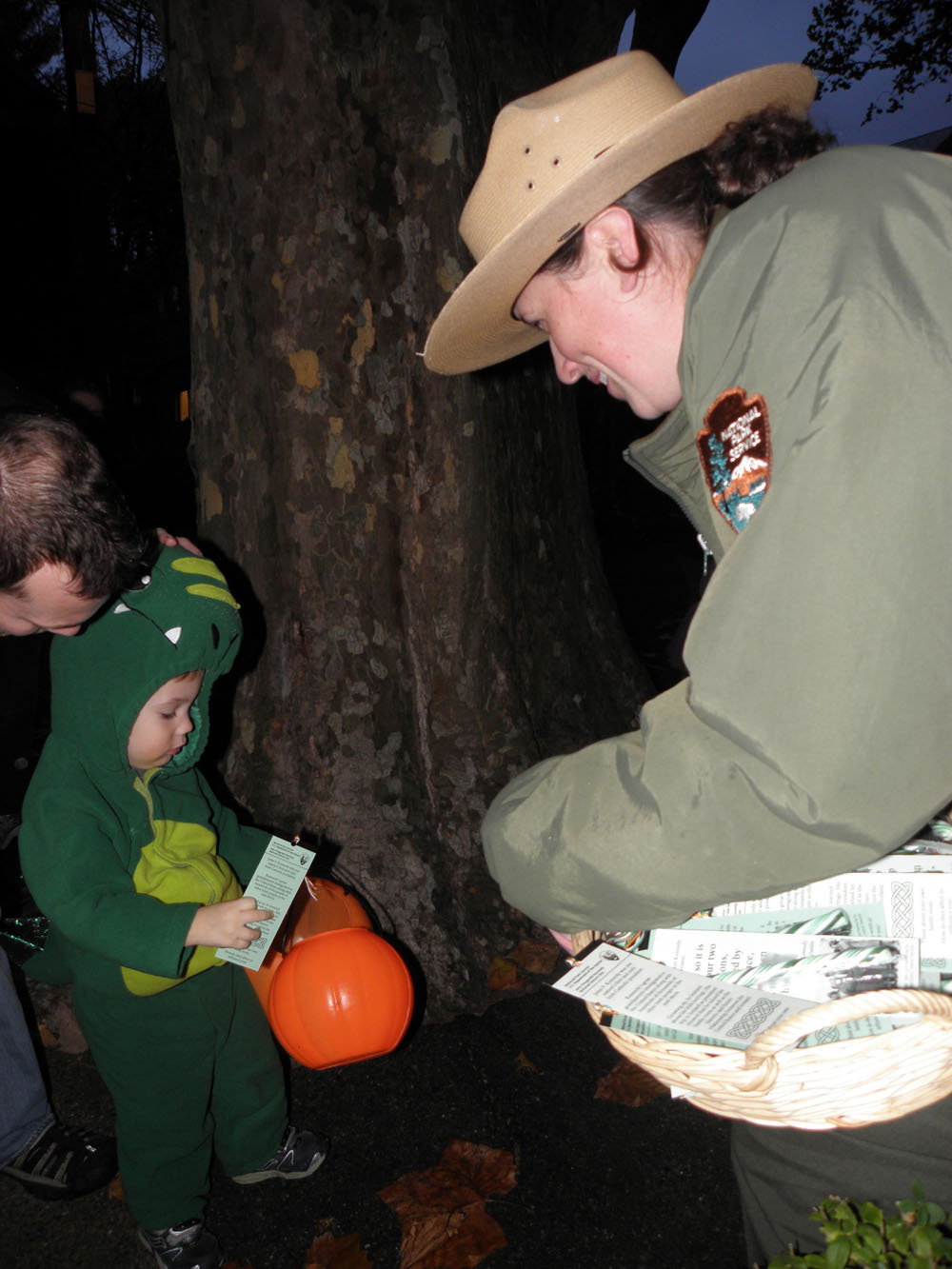 News Release Date:
October 8, 2014
Contact: Jim Roberts, 617-566-7937
Brookline, MA –John Fitzgerald Kennedy National Historic Site (NHS) will close for the season following a special Halloween event on Friday, October 31. The site will be closed from November 1, 2014 until May 2015.
On October 31, John Fitzgerald Kennedy NHS will host a special Halloween program from 5:00 to 8:00 PM. National Park Rangers will greet trick-or-treaters at the front of the house, where there will be a photographic display, "Kennedy Halloweens." Trick-or-treaters will receive a special Halloween packet commemorating the 50th anniversary of the minting of the John F. Kennedy Half Dollar. Revelers might even see a Kennedy campaign worker modeling the fashions of 1952! The house will not be open for tours during this Halloween evening program. For more information, please call (617) 566-7937, Wednesday through Sunday, visit us online at www.nps.gov/jofi, or like us on Facebook at www.facebook.com/jfkennedynhs.
The regular visitor season for the site ends on October 31, 2014. During the winter months, the site is open by appointment only, Monday-Friday. The site will open for a special com-memorative weekend on Saturday, November 22 &Sunday, November 23, 10:00 AM –4:00 PM to honor the legacy of President Kennedy. For more information visit us at www.nps.gov/jofi or call 617-566-7937.