New Frontiers in Biography and History: Real Life Stories to Inspire Young Readers and Writers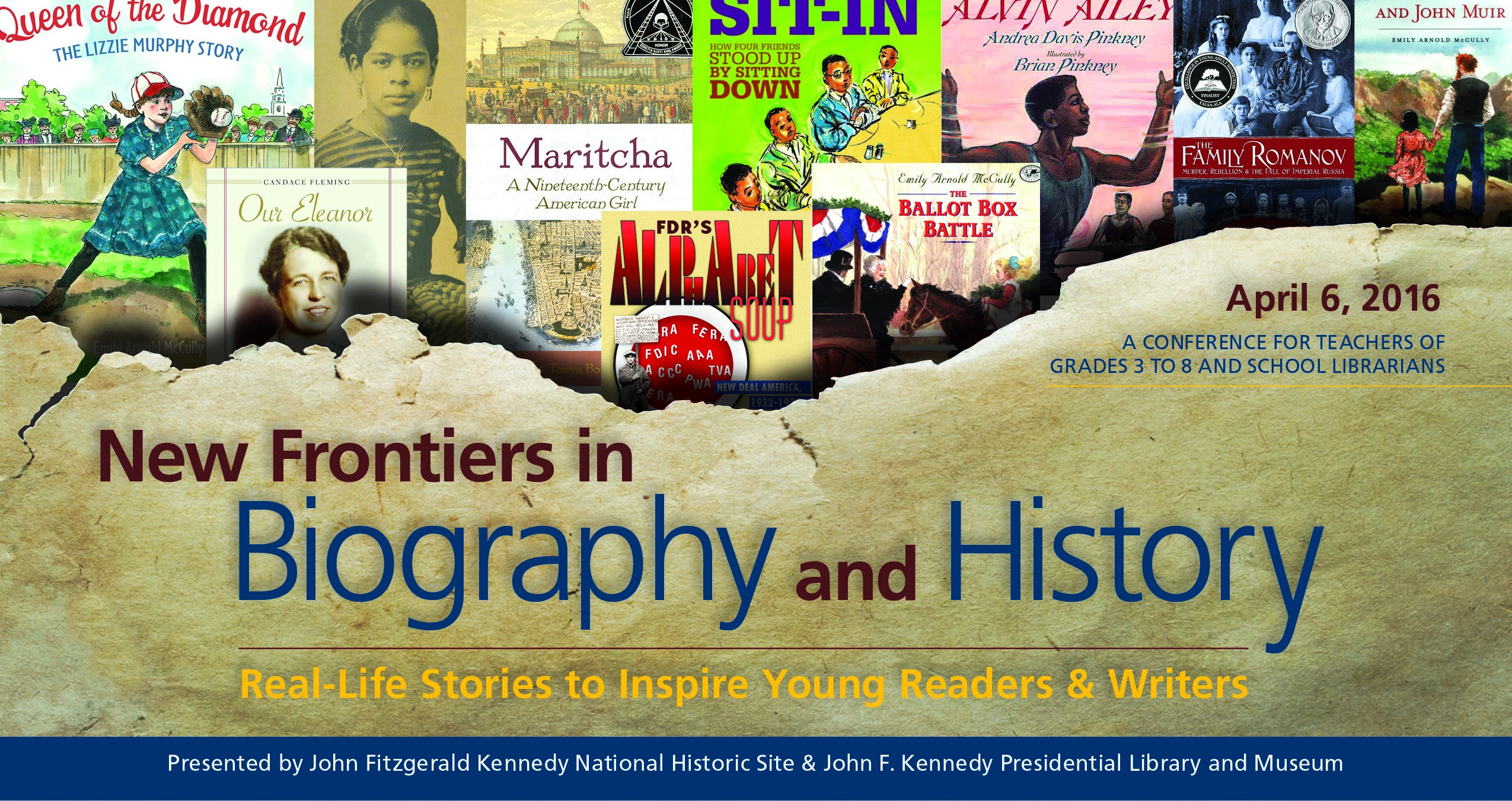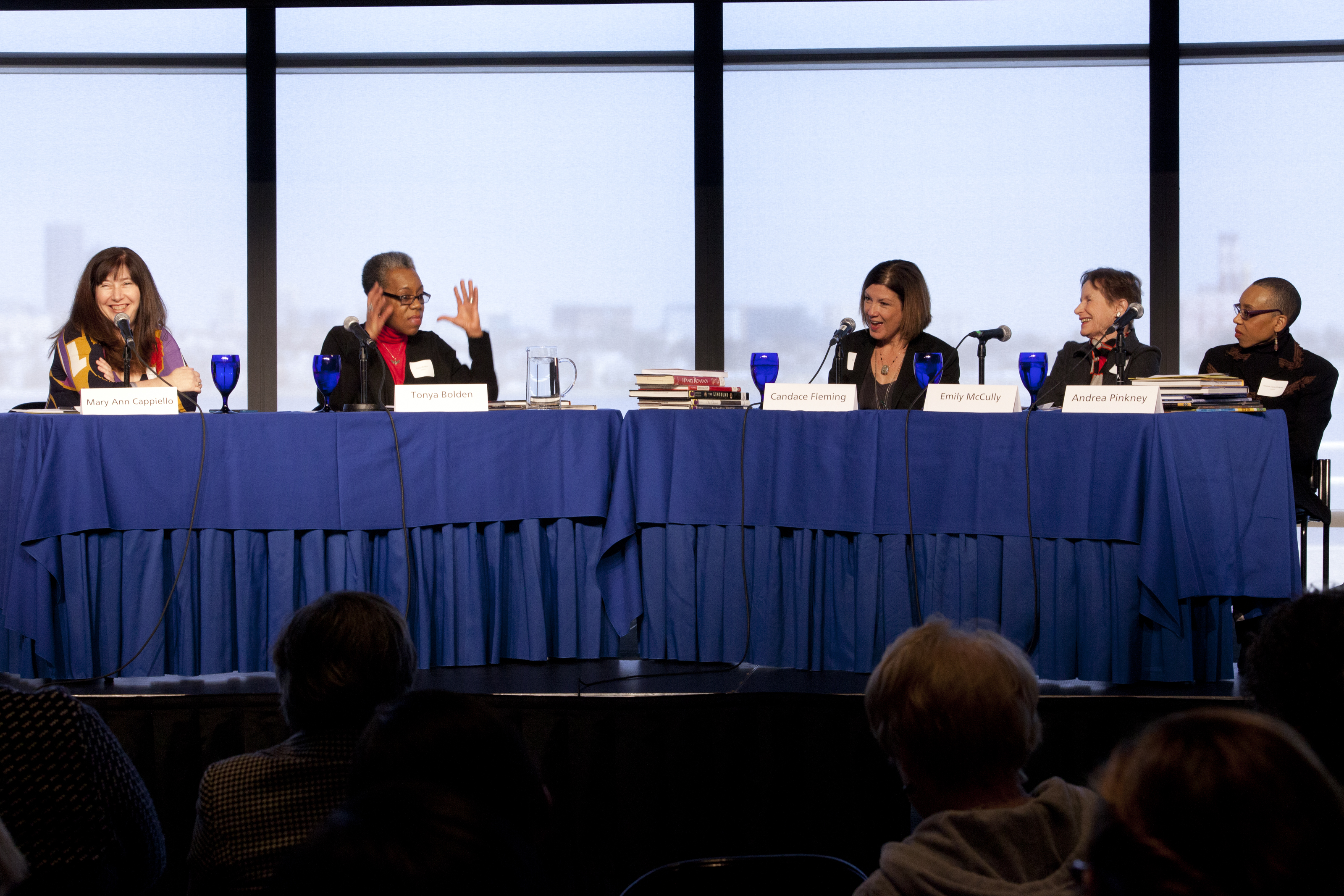 From an early age, John F. Kennedy was stirred by stories about heroes in history. While serving in the US Senate, he received a Pulitzer Prize in Biography for Profiles in Courage, a book which has inspired generations of readers. Later, as a presidential candidate, JFK asked citizens to summon the heroic spirit of the American frontier in meeting challenges of the 1960s: "I believe the times demand invention, innovation, imagination. . . .I am asking each of you to be new pioneers on that New Frontier."
In that same spirit, this year's conference brought together four of today's most imaginative, innovative authors of biography and history books for children and young adults. The program also featured two outstanding educators who shared effective approaches for integrating nonfiction into the curriculum and connecting with the Common Core.
Featured speakers included Tonya Bolden, Mary Ann Cappiello, Candace Fleming, Emily Arnold McCully, Andrea Pinkney, and Myra Zarnowski. For more information, check out our schedule of events. To view topics of previous conferences, images and resource materials, please visit our past conferences page.