2017 Authors and Speakers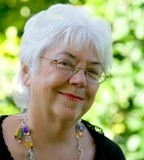 Alma Flor Ada
has written more than 200 books of poetry, narrative, folklore and nonfiction for young readers, many of them in both English and Spanish. Her two memoirs,
Under the Royal Palms
(winner of the Pura Belpré Award) and
Where the Flame Trees Bloom
are now available in a single volume,
Island Treasures: Growing Up in Cuba
, which includes new stories from her childhood. Alma Flor is recipient of the 2012 Virginia Hamilton Literary Award.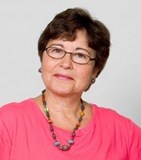 F. Isabel Campoy
is an author and leader in the field of bilingual education whose work explores the richness of Latino history and cultural heritage. Her many publications for children and teachers include
Tales Our Abuelitas Told
and
Authors in the Classroom: A Transformative Education Process
(both co-authored with Alma Flor Ada). Her most recent book for young readers is
Maybe Something Beautiful: How Art Transformed a Neighborhood
.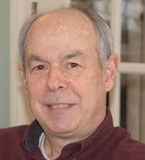 Ralph Fletcher is the author of poetry, novels, picture books and nonfiction for children and adults. In Marshfield Dreams: When I Was a Kid he recounts stories of growing up as the oldest of nine children. In Moving Day he revisits, through a series of poems, the many feelings associated with being uprooted from a beloved childhood home. Ralph has also published a series of instructional books on the writing process for teachers as well as young writers, including How to Write Your Life Story.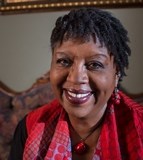 Nikki Grimes
is a writer, artist, singer, former radio host, and recipient of the NCTE Award for Excellence in Poetry for Children. She has drawn on her own difficult early years living in various foster homes in books such as
The Road to Paris
and
Jazmin's Notebook
—and many of her stories sensitively explore family relationships. Nikki writes with deep insight about the power of words to change one's life and connect with others, inspiring young readers to discover their own voice.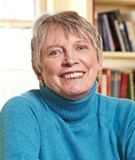 Lois Lowry
is a prolific author and two-time recipient of the Newbery Medal for
Number the Stars
and
The Giver
. In
Looking Back
, she weaves together quotes from her books with family photos and personal experiences that have inspired her writing. The picture book
Crow Call
beautifully depicts how Lois and her father renewed their relationship after a lengthy separation during World War II. She writes that all of her books "deal essentially with the same general theme: the importance of human connections."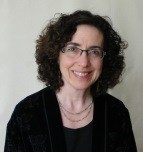 Cindy Rivka Marshall
is an award-winning performer of multicultural stories with universal lessons. Her recordings include
Bear's Tail and other Animal Tales
and
By the River: Women's Voices in Jewish Stories
. Cindy runs the Dancing Tree Story Workshop in Needham, MA where she offers workshops and coaching in storytelling skills. She has also trained educators, students and others in using story sharing to build community, diversity awareness and a culture of appreciation.
Last updated: December 14, 2016